DND chief blasts China insincerity, hypocrisy
September 24, 2023 | 12:00am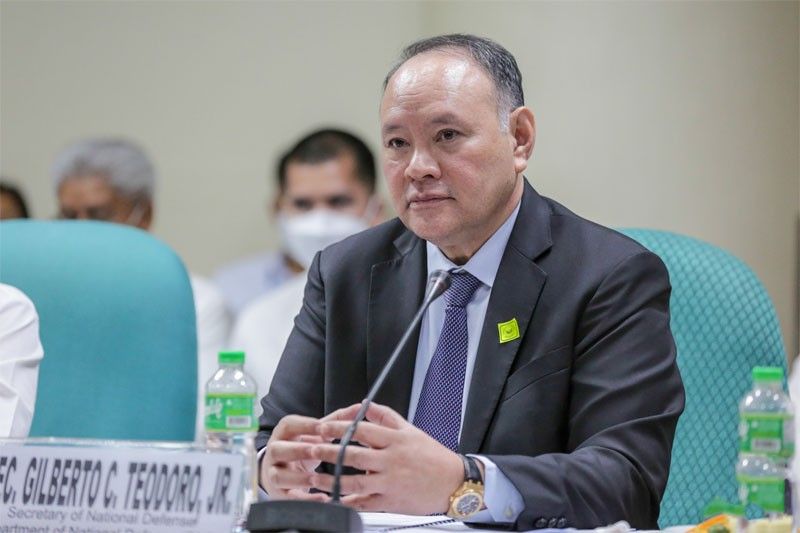 MANILA, Philippines — China's blaming the grounded BRP Sierre Madre for damage to marine environment is "hypocritical," Defense Secretary Gilbert Teodoro said yesterday, as he lambasted Beijing for issuing "disingenuous propaganda lines" that have only exposed its insincerity.
"The statement of China that the grounded Sierra Madre is causing irrevocable harm is, to put it as politely as possible, hypocritical. Talk about the pot calling the kettle black," Teodoro said in a statement.
On Friday, the Chinese foreign ministry – through spokesperson Mao Ning – denied that it was the Chinese who destroyed the coral reefs in the Rozul Reef near Palawan, saying the blame should be on the Sierra Madre. China also chided the Philippines for "creating a political drama from fiction."
But Teodoro argued that China has been violating international law, including the 2016 arbitral award, with its untrammeled reclamation activities and plunder of marine resources.
"China continues to damage the WPS by its illegal reclamation activities in the SCS and it was found to be a violator of international law in the 2016 Arbitral Award when such activities damaged the marine environment," he said, referring to the West Philippine Sea and the South China Sea.
He accused China of resorting to making false claims to defend its illegal actions in the West Philippine Sea.
"Disingenuous propaganda lines such as this only serve to expose China's insincerity and will only heighten the mistrust by the Filipino people and the rest of the world of the Chinese government," Teodoro said.
A World War II era transport ship, the Sierra Madre was made to run aground in Ayungin Shoal to serve as a military outpost and concrete proof of the Philippines' lawful claim over waters within its exclusive economic zone.
The discovery by the Philippine Coast Guard (PCG) of the destruction of corals in Rozul Reef came after the swarming of Chinese vessels around the area.
Confronted with the discovery, Beijing claimed Manila's accusations have no factual basis.
The Department of Foreign Affairs said it is awaiting final assessment of the damage to the reef in preparation for the possible filing of a complaint before an international tribunal to make China accountable for damage to the environment.