DOT backs 'maximum penalty' vs NAIA officer who swallowed stolen $300
September 22, 2023 | 11:53am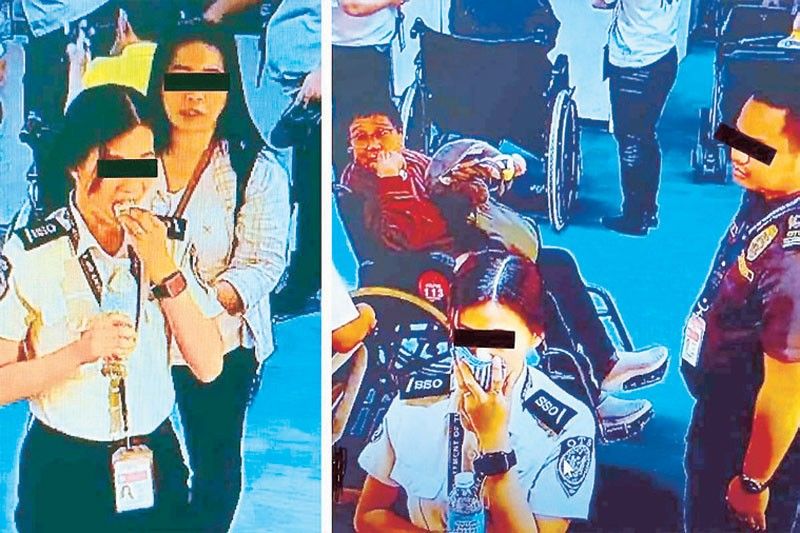 MANILA, Philippines (Updated 12:05 p.m.) — The Department of Tourism has thrown its support behind a directive to impose the maximum penalty on an airport screener who allegedly stole $300 bills from a Chinese passenger departing Manila.
The DOT said that it "strongly supports" the pronouncement of Transportation Secretary Jaime Bautista to mete out the maximum penalty on the airport personnel who committed a "reprehensible act."
"Any crime committed upon a tourist is a crime against our country deserving of punishment to the fullest extent of the law," the DOT said in a statement as reported by state-run Philippine News Agency.
The Department of Transportation (DOTr) is currently investigating an Office of Transportation Security screener who was caught on closed-circuit television (CCTV) footage swallowing $300 bills stolen from a foreign national at the Ninoy Aquino International Airport.
The Manila International Airport Authority (MIAA) has taken action by suspending both the screener and her supervisor and temporarily revoking her seasonal access pass. This move comes as part of an ongoing investigation into the incident.
The screener's supervisor intervened, "seemingly communicating with her" as she was "almost choking in her effort to swallow the dollar bills" to "apparently ensure that the bills were properly disposed of (no evidence)," according to MIAA.
In a report by GMA's "24 Oras," the OTS screener denied that she stole the missing cash and claimed that she swallowed chocolate.
OTS administrator Undersecretary Mao Aplasca and the OTS fact finding committee, however, were not convinced. They said the screener in question struggled to swallow the item believed to be cash.
"Hindi naman normal na kumain ng tsokolate, hirap na hirap at tinutulak pa nya ng tubig. Hindi mo kailangan ng tubig," he said. (Eating chocolate like that isn't normal. It seemed difficult for her to swallow, and she needed water to do so. Normally, you don't need water for chocolate)
In March, MIAA had already banned OTS personnel from using pockets due to instances of passenger theft.
The OTS also said two other screening personnel appeared to be involved in the alleged theft. — with reports by Kristine Daguno-Bersamina