OFWs affected by Kuwait visa suspension to receive gov't aid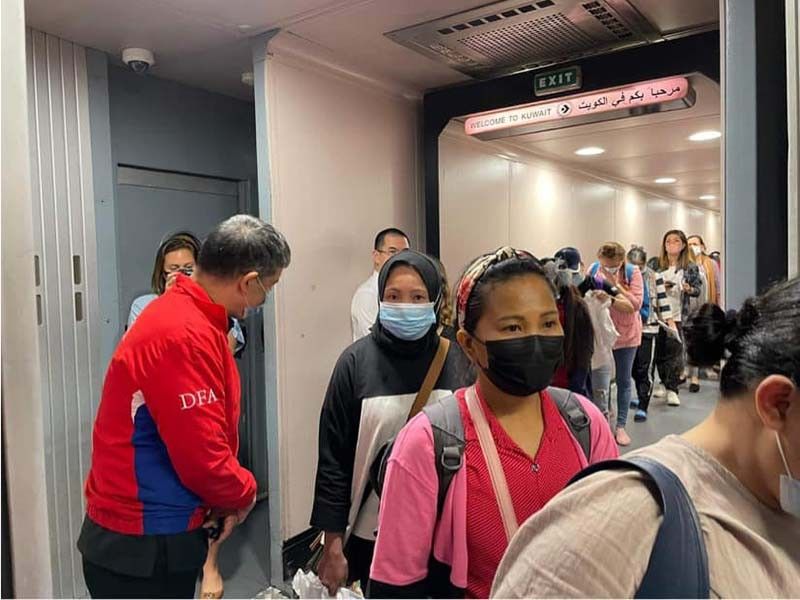 MANILA, Philippines — The Department of Migrant Workers announced Friday that it will be handing out cash aid, employment and livelihood assistance to 815 Filipinos who were bound for Kuwait but got stuck in the Philippines as the Gulf state suspended the issuance of new work and entry visas for Filipinos.
Migrant Workers Secretary Susan Ople said in a virtual news briefing that each of the 815 Filipinos bound for Kuwait — 514 of whom were supposed to be deployed as domestic workers — who have already received their overseas employment certificate will be given P30,000 each.
"This will hopefully help their families and also offset some of the costs involved in the application process," Ople said.
Migrant Workers Undersecretary Hans Cacdac added that they are working with recruitment agencies to find other job opportunities for those directly affected by Kuwait's visa suspension that stemmed from the Philippines' alleged violation of a labor deal.
Cacdac said Filipino workers are being evaluated for their skill sets, job preferences and willingness to take on another job.
Meanwhile, those who are interested in establishing a business here will also be assisted, Cacdac said.
Ople said the Migrant Workers Office in Kuwait approved from January to April 2,849 job orders, which are at various stages of the processing of contracts.
Cacdac said they will be coordinating with other government agencies to find aid for Filipino workers who are part of this group. — Xave Gregorio