US military official visits Philippines ahead of Balikatan 2023
February 8, 2023 | 12:00am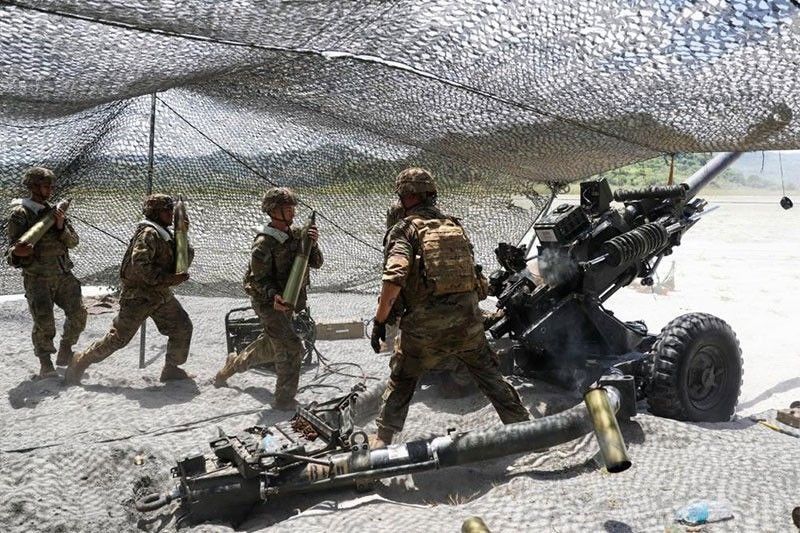 MANILA, Philippines — The second in command of the US Army Pacific (USARPAC) is in the country visiting five Philippine military bases where US forces have been allowed to operate under the Enhanced Defense Cooperation Agreement (EDCA).
The visit of Deputy Commanding General of USARPAC Lt. Gen. James Jarrard came as the Philippines and the US were preparing for their joint military exercises for this year called Balikatan.
Jarrard paid a courtesy call on Philippine Army Commanding General Lt. Gen. Romeo Brawner Jr. in Fort Bonifacio yesterday.
He has so far visited the 7th Infantry Division headquarters in Fort Magsaysay, Nueva Ecija.
The Philippine Army said he is also scheduled to visit the military's Northern Luzon Command (NOLCOM).
Fort Magsaysay is among the five existing EDCA sites in the country apart from the Antonio Bautista Air Base in Palawan, the Basa Air Base in Pampanga, the Lumbia Airport in Cagayan de Oro and the Benito Ebuen Air Base in Mactan, Cebu.
Under the planned expansion of the EDCA following the visit of US Defense Secretary Lloyd Austin III last week, American troops would soon be given access to four more sites in the country.
Army spokesman Col. Xerxes Trinidad said Brawner and Jararrd explored a range of engagement opportunities to maintain a free and open Indo-Pacific region.
The two ranking military officials also discussed the preparations for capability development and training, particularly the upcoming Salaknib and Balikatan Exercises.
With Jarrard were 19 USARPAC delegates including 25th Infantry Division (ID) Commanding General Maj. Gen. Joseph Ryan, 1st Multi-Domain Task Force Commanding General Brig. Gen. Bernard Harrington, among others.
Department of National Defense (DND) spokesman Director Arsenio Andolong said that while a consensus has been reached on the agreed locations, "these will be finalized and announced only when appropriate requirements are fulfilled."
Asked for comment on Cagayan Governor Manuel Mamba's pronouncement that he is against including the province as a new EDCA site, he said "we respectfully enjoin our local chief executives to consider the potential foreign investments and economic development that EDCA sites will bring to their communities, as well as the enhancement of the protection of our areas that are vulnerable to the effects of climate change and the quicker disaster response and mitigation when our frontliners are called to action."