Fewer COVID-19 deaths still a concern for DOH
January 26, 2023 | 12:00am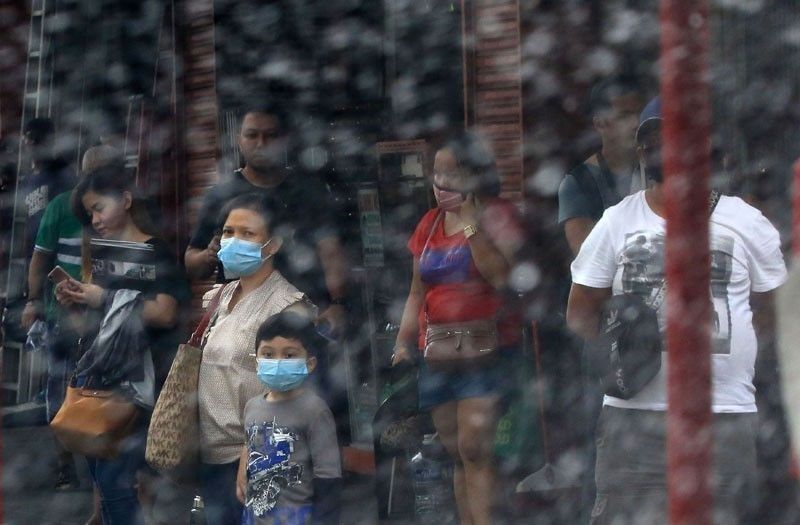 MANILA, Philippines — There may be fewer COVID-19 deaths nationwide, but these remain a concern for the Department of Health (DOH).
"It will always be a concern for every country. Even if it's only one death, it is still a concern," DOH officer-in-charge Maria Rosario Vergeire said at a forum yesterday.
Vergeire issued the statement in reaction to a declaration of the World Health Organization that actual COVID-19 deaths globally are higher than reported.
She expressed confidence that COVID cases in the Philippines are more manageable than before.
Vergeire said hospitals nationwide are now more ready and have the capacity to respond to cases of COVID-19.
"Severe and critical cases are getting fewer. This must not mean we become complacent. We need to be vigilant always and cautious to prevent the cases from spiking again," she said.
Vergeire said that both natural and vaccine-provided immunities are working to prevent a spike in cases nationwide.
She said that from ranking third in 2021, COVID-19 is now 11th on the list of leading causes of death in the country.
"That signifies that COVID deaths in the country are getting fewer and we are able to prevent further deaths from this disease," she said.
Data from the Philippine Statistics Authority showed that the top five leading causes of death are heart attack, stroke, cancer, diabetes and hypertension.
Vergeire said the top leading causes of death among Filipinos are all non-communicable diseases (NCDs) and are preventable.
She said the DOH is intensifying programs promoting healthy behavior and lifestyle to prevent a further rise in NCD deaths.
Meanwhile, Vergeire said that prices of medicines in the country remain stable despite rising inflation.
She said that medicine, especially maintenance drugs for those with chronic diseases, continues to be accessible.
Vergeire said the DOH is mandated under the Cheaper Medicines Act to regularly monitor the prices of medicine to prevent accessibility issues.
Based on the monitoring in December 2022, Vergeire said that a set of hypertensive drugs recorded a slight increase in prices as a result of inflation.
She said that commodities available in the market including medicine could be affected by the rise in inflation or peso devaluation.
She gave assurance that there are existing laws that could prevent excessive increase in the prices of medicines.
Vergeire said medicine prices at this time remain stable because of Executive Order 115, which set a price cap for certain drugs.
The price cap imposed in March 2022 covered medicine for diabetes, hypertension, high cholesterol, asthma, chronic obstructive pulmonary disease as well as colorectal, lung and breast cancers.
Aside from EO 115, Vergeire said there is also the maximum drug retail price, which ensures lower cost of 120 life-saving medicines.