Fuel price rollback seen next week
December 10, 2022 | 12:00am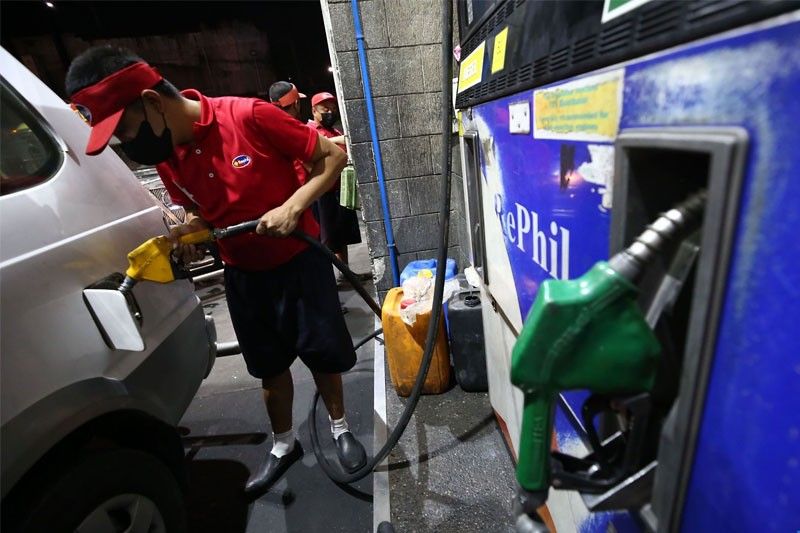 MANILA, Philippines — Motorists could see the series of reductions in pump prices continuing next week, with a hefty rollback looming for gasoline, diesel and kerosene.
Cleanfuel said running trend as of yesterday showed a possible drop of P2.10 per liter in gasoline prices and a P2.90 per liter decrease for diesel.
Department of Energy-Oil Industry Management Bureau director Rino Abad is also bullish that prices of fuel products will go down next week, even with just four trading days completed so far.
"Though the amount varies, we are confident of a more than P1 per liter decrease in gasoline, diesel more than P3 per liter and for kerosene the rollback might even reach P4," Abad said in an interview with dzBB yesterday.
It will be the eighth consecutive week of decline in the prices of diesel and a fourth straight for gasoline if the projected price adjustments push through.
The price adjustments will be announced by oil companies on Monday, which will take effect the next day.
Among the factors cited by Abad for the looming rollbacks is the decision last Sunday by Organization of the Petroleum Exporting Countries and its allies to make no further oil output cuts.
"The drive for demand control is really strong as compared to the supply control," Abad said. "So we are sure that next week, there will be a rollback and it is possible that there will be another one the week after."
Last Tuesday, oil firms cut diesel prices by P1.90 per liter, gasoline by P1.95 per liter and kerosene by P1.65 per liter.
Year-to-date total adjustments for gasoline stand at a net increase of P14.95 per liter, P28 per liter for diesel and P23.55 per liter for kerosene.