Marcos to meet Chinese foreign minister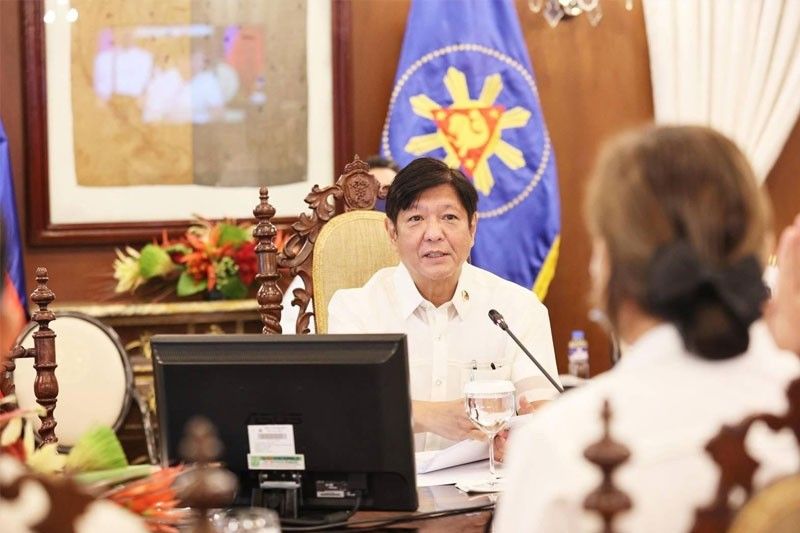 MANILA, Philippines — Apart from the West Philippine Sea issue, President Marcos also intends to discuss matters that can strengthen Philippine-China relations during his upcoming meeting with Chinese Foreign Minister Wang Yi.
At his first press conference held at Malacañang's Heroes Hall, Marcos confirmed his meeting with Wang. The Chinese official was expected to arrive in Manila last night. His visit is until today.
Wang's visit from July 5 to 6 was upon the invitation of Foreign Affairs Secretary Enrique Manalo.
"Well, it's the usual agenda. We'll be… Yes, I will meet with him and the agenda I'm sure will be to strengthen ties between China and the Philippines," Marcos said.
"And of course to find ways to work to resolve the conflicts that we have. And one of the ways that I have consistently suggested is that we have our relationship not only on one dimension, the West Philippine Sea," he said.
"It's essentially always trying to find ways to improve relationships. And we have many proposals to them in the sense that, as I said, we would like for us to increase the scope. China and the Philippines should not only talk about the West Philippine Sea. Let's do other things too. In that way, it will normalize our relationship," he said.
Marcos said he would also tackle cultural and educational exchanges with Wang as well as military cooperation.
"Let's have cultural exchanges, educational exchanges, even military if that will be useful. Of course, the G2G (government to government) has always been there, the private sector joint ventures have also been there. But I think that the more we do with that, the more it will help resolve the issues," the President said.
He said he would also stress during his meeting with Wang the importance of the Association of Southeast Asia Nations and the Asia-Pacific Economic Cooperation in regional geopolitics.
"Because they (ASEAN and APEC) have an interest, they are stakeholders in this," he said.
"So I think we can say that we need for those – for them, for ASEAN, especially to be active for their member-countries," Marcos said.
The top Chinese diplomat is the first foreign counterpart Manalo received after assuming office on July 1.
The DFA said Wang and Manalo were to have a bilateral meeting to discuss a wide range of issues, including building on the positive trend in the relations between the Philippines and China.
Wang is expected to call on President Marcos to discuss key bilateral issues and personally extend an invitation from Chinese President Xi Jinping to visit China.
The last time he was in Manila was on Jan. 15-16, 2021 for an official visit upon the invitation of former foreign affairs secretary Teodoro Locsin Jr.
Wang's visit to the Philippines is part of his tour around Southeast Asia, which began on Sunday. He is also set to visit Thailand, Malaysia and Indonesia.
Meanwhile, the Philippines and China signed the commercial contract for Consulting Services for the Conduct of Detailed Engineering Design and Construction Supervision of the Davao River Bridge.
The Chinese embassy in Manila said the China Aid Localized Project For Davao River Bridge (Bucana Bridge), located at the estuary of Davao River in Davao City, will have a length of around 1,340 meters.
Once completed, it will alleviate the east-west traffic congestion in the coastal areas of the city and divert about 35,000 vehicles every day.
It is estimated that 300 to 500 local people will be employed by the project.
Related video: