Marcos party: P272 million spent in campaign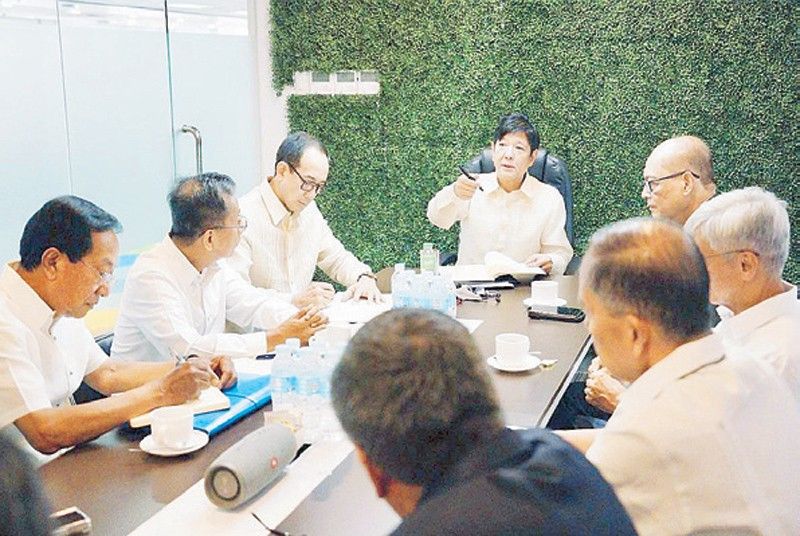 MANILA, Philippines — The Partido Federal ng Pilipinas (PFP) has declared expenditures totaling P272 million for the campaign of its standard bearer, president-elect Ferdinand Marcos Jr.
"The PFP spent P272 million by way of expenses in the last 2022 presidential campaign, which is well below the maximum expenditure of P337 million allowed by law for a national political party," the party's general counsel George Briones said in a press statement yesterday.
PFP made the announcement after filing its Statement of Contributions and Expenditures (SOCE) with the Commission on Elections (Comelec) ahead of the June 8 deadline.
Marcos is the national chairman of the PFP. The 400-page SOCE was prepared and signed by party national treasurer Antonio Lagdameo, recently named special assistant to the incoming president.
"The PFP SOCE is the final Comelec requirement from the party pursuant to the Election Code and other Comelec resolutions, after the peaceful May 9, 2022 national and local elections with an 82 percent voting attendance, which gave us a president who won and was elected by the majority of our people or by 31 million Filipinos," Briones said.
Marcos' press secretary-designate Trixie Cruz-Angeles said she has no information yet on when the president-elect will file his own SOCE.
"We have no information yet on (the SOCE filing of) president-elect. After all, we still have two days to go before the deadline. So, it's still early," Angeles said.
Under the Omnibus Election Code, a political party was allowed to spend up to P5 per voter or a total of P337 million based on around 67.5 million registered voters for the May 9, 2022 elections, while a presidential or vice president candidate was allowed to spend up to P10 per voter or a total of P675 million based on the number registered voters.
The Comelec earlier reminded candidates in the recent elections to file their SOCEs on time as only 15 had filed theirs as of Friday afternoon.
Acting Comelec spokesman Rex Laudiangco said only outgoing Sen. Panfilo Lacson among the presidential bets had filed SOCE as of Friday, and none among the vice presidential candidates.
Among senatorial candidates, only former national police chief Guillermo Eleazar and former senator Antonio Trillanes have submitted their SOCEs.
Party-list groups Abono, Senior Citizens, Bisaya Gyud, Ang Kabuhayan, Ako Bisaya, Kabalikat ng Mamamayan, Abante, Anakpawis, Ang Bumbero, Bayan Muna and A Teacher have already submitted their respective SOCEs.
Apart from PFP, Unido has submitted SOCE among the political parties.
In a statement, the Comelec Finance Office said that advertisement contracts must be submitted within five days after signing while the rest of the reports, "the earlier the better but should not be beyond 30 days after the elections." – Robertzon Ramirez