Isko Moreno says open to releasing SALN if elected president
January 26, 2022 | 4:15pm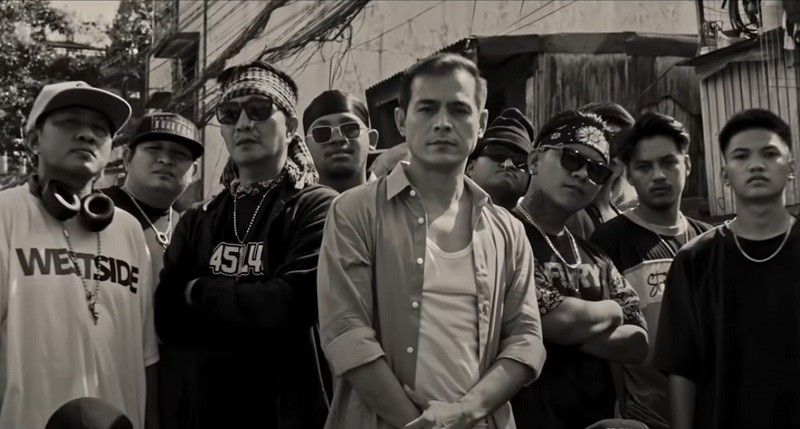 MANILA, Philippines — Manila City Mayor Isko Moreno, a presidential aspirant, said he is open to disclosing his Statement of Assets, Liabilities, and Net Worth or SALN if elected president in May.
"Why, of course. Isn't it a requirement to submit? That should be submitted. Mine is with the government," Moreno told reporters in Filipino during a press conference at the Manila City Hall when asked if he was ready to submit his SALN to the public.
"It's with the Ombudsman. We're not hiding anything...that's the law, that's what we're supposed to do, and it's important."
The Office of the Ombudsman will only release a filer's SALN in the course of an investigation or if a citizen requesting a copy has the permission of the government official who filed it.
At the Jessica Soho Presidential Interviews over the weekend, Moreno acknowledged keeping some P50.55 million in excess campaign funds for his 2016 senatorial run, stressing he paid taxes for the money.
Comelec spokesperson James Jimenez has pointed out that there is no rule mandating candidates to return the excess funds to the donor or use it for charitable purposes.
"The only rule that there is can be found in revenue regulations issued by the BIR which states very clearly that unspent campaign funds shall be treated as income and shall be subject to the payment of the appropriate income tax, so it follows that there really is nothing wrong with hanging on to unspent campaign funds as long as you pay taxes," Jimenez said in an online press briefing.
"If I may just editorialize beyond that, ultimately the disposition of these funds is between the candidate and the donor, so if the donor sees nothing objectionable with that sort of use of the money they gave, that's it, again, subject to the payment of appropriate taxes," he added
'Middle-class candidate'
Moreno has said all government officials should be open to disclosing their SALN since that is a public document. He added that as elected officials, "their properties, belongings and their debts" are stated in the document.
According to a report by the Philippine Center for Investigative Journalism. though, the Manila City chief executive asserted that he paid P9.7 million in taxes for an income of P50.55 million when asked about the funds.
Moreno has proudly branded himself as a middle-class man of the people with his tough-talking street slang.
His wealth, however, has grown a lot in his 23 years as a public servant. In 2007, his SALN reflected a net worth of some P7.5 million.
Most recently, he admitted to net worth upwards of P70 million as of October 2021.
De facto SALN restrictions
The SALN is a public document that government officials are required to submit.
The Ombudsman has largely limited public access to SALNs in recent years, allowing release only for official investigations, by court order, or upon authority from officials themselves.
President Rodrigo Duterte stopped publishing his SALNs in recent years, deferring instead to the Office of the Ombudsman that has custody over the wealth declaration documents of constitutional officials. The Palace has maintained that government officials are only required to file their SALNs to satisfy the requirement for transparency.
Ombudsman Samuel Martires — who was appointed by President Rodrigo Duterte — said that a verified complaint together with evidence for proper action of the Office of the Ombudsman should be obtained before an individual can publicize any official's SALN.
Martires has also proposed jail time and fines for anyone making public comments on a government official's SALN.
In a previous report, the PCIJ said that the non-release of Duterte's wealth declaration form for 2018 marked the first time in 30 years that a Philippine president had not made their SALN public.
— Franco Luna with a report from Jonathan de Santos