Ligtas Christmas campaign on vs firecrackers
December 7, 2021 | 12:00am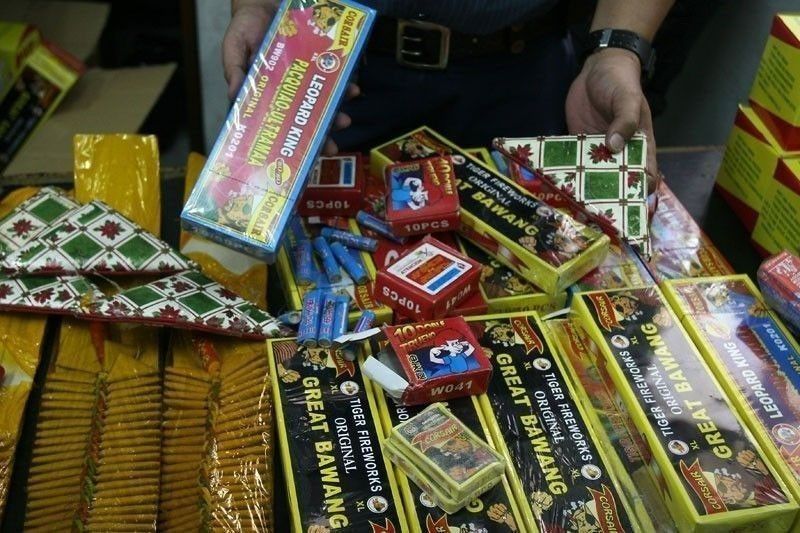 MANILA, Philippines — With Christmas and New Year fast approaching, the Department of Health (DOH) yesterday launched a campaign to discourage the use of fireworks in celebrating the holidays.
Dubbed "Ligtas Christmas Para sa Healthy Pilipinas 2021 Holiday Campaign," the program is also aimed at reminding the public to continuously practice the minimum public health standards against COVID-19.
DOH Undersecretary Maria Rosario Vergeire said the program is also intended to remind the pubic to "choose healthier options during feasts and similar activities."
"We all know that all of us have been longing to be with our relatives and friends during occasions like this but we must continue to be careful because COVID-19 is still around," she noted at a press briefing.
Vergeire urged the public to observe a balanced diet by avoiding fatty, sweet and salty food. She underscored the importance of having more fruits and vegetables.
The official added the DOH has already started its surveillance of firecracker-related injuries but no case has been reported so far.
"Let us celebrate the holiday safely by avoiding fireworks … We are recommending alternative means of making noise," she said.
The DOH has encouraged the local government units to organize community fireworks displays to discourage household use of firecrackers.
"We would not want anyone to be brought to hospitals because of fireworks injuries, especially now that we need our existing resources for COVID-19 response," she added.