Robredo vows to double budget for health, agriculture
November 5, 2021 | 12:00am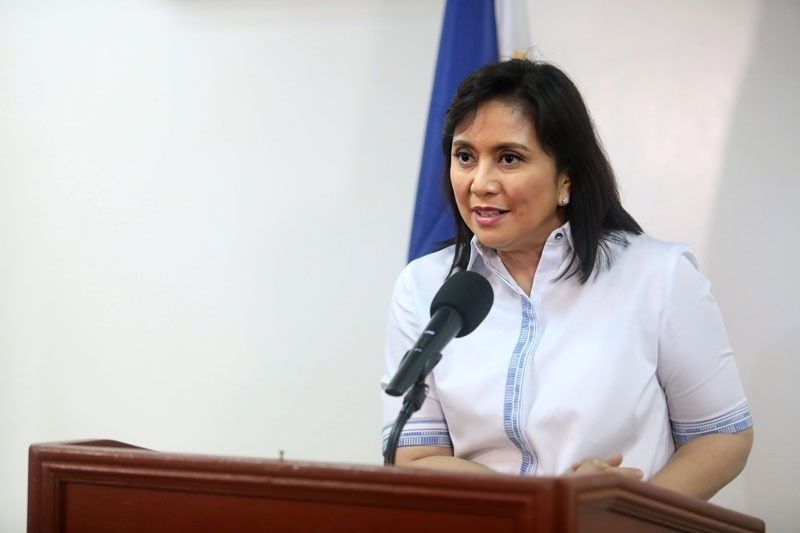 MANILA, Philippines — Vice President Leni Robredo has committed to double the current budget allocation for health and agriculture as part of her plan to address and recover from the COVID-19 pandemic.
Robredo, in her comprehensive "Kalayaan sa COVID" plan, also proposed setting aside billions for vaccines, financial assistance for Filipinos affected by the pandemic and adequate support to the education sector.
To address problems in the health care sector, she committed to double the funding from P113 billion, which she said represents only 0.6 percent of the country's gross domestic product.
"We will immediately conduct a clear inventory of health care infrastructure in the entire country. We will study this to determine where facilities, health care workers and equipment are needed," her plan read in Filipino.
"Our objective: establish a decent tertiary hospital in every region and, later on, in every province," it added.
The Vice President said around 2,400 rural health units will be established by 2025, in line with the Philippine Health Facility Development Plan 2020 to 2040.
If elected, Robredo said P50 billion will be allocated in the national budget for the procurement of vaccines next year, noting that the current government's proposal is lodged under "unprogrammed funds."
She also proposed strengthening local health units to establish a vaccine delivery network to speed up the vaccinate drive.
Robredo said the government's priority will shift from importation to local production, noting the growth in the agriculture sector over the past year despite the pandemic.
She committed to double the funding to the agriculture sector from the current 1.7 percent of the national budget to 3.4 percent in 2028.
"What we can learn from this is clear: the agricultural sector is resilient in the face of the pandemic. It will only get stronger if we pour in more funds. We will double the funding for agriculture from 1.7 percent of the national budget now to 3.4 percent in 2028," read the plan.
"We will balance the spending to ensure that there are enough funds for fisheries, high-value crops, livestock, and farming of corn and rice. No sector will be left behind," it added.
Education, businesses
To support the education sector, Robredo said a budget of P68 billion will be set aside to provide assistance to students.
"From this, we will provide P300 per school month (10 months per year) to each student for connectivity load and printing of modules. We will provide this benefit to 22 million students," she said.
Schools will be reopened in areas with low COVID cases, while students in high-prevalence areas will receive a device for distance learning.
The Vice President also committed to supporting a P100-billion stimulus package for micro, small and medium enterprises.
This, she said, will ensure that no employee will be laid off because of the pandemic.
She also proposed the establishment of a National Unemployment Insurance Program to support those who unexpectedly lost their jobs.
"They will receive a salary for three months equivalent to 80 percent of their wage. With this, they will have money to spend while looking for a new job," she added.