Over 8.2 million COVID-19 jabs to arrive by December
October 20, 2021 | 12:00am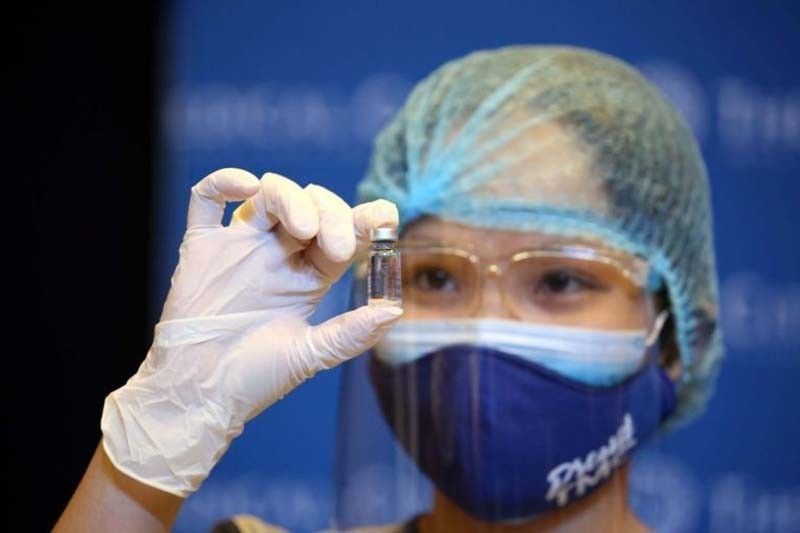 MANILA, Philippines — Some 8.27 million doses of COVID-19 vaccines funded by loans from the World Bank are expected to arrive in the country by December.
In a statement yesterday, the Washington-based multilateral lender said that of the total 13 million doses, 4.73 million doses have already arrived with the remaining 8.2 million jabs to arrive before the year ends.
These were procured by the government under the $500-million (P24.2 billion) loan from the World Bank under the COVID-19 Emergency Response Project Additional Financing. This financing builds upon the ongoing Philippine COVID-19 Emergency Response Project approved in April last year.
The project provided funding to purchase laboratory equipment, test kits, ambulances and medical equipment and supplies. It was also used to refurbish isolation rooms and quarantine facilities.
"So that more Filipinos are protected against COVID-19, can resume normal lives and the country can rebuild the economy faster, restore jobs and incomes and ensure its resilient recovery," World Bank country director Ndiame Diop said.
Globally, the World Bank allocated $20 billion to help low- and middle-income countries like the Philippines to purchase and distribute COVID-19 vaccines, tests and treatments, and strengthen vaccination systems.
The loan covers jabs for priority groups such as senior citizens, indigent communities, followed by priority groups of teachers, government workers, indigenous peoples and then the remaining population.
Data from the government showed that the country has administered 52.3 million doses, 24.3 million of them fully vaccinated, representing 22 percent of the population.
More jabs
Some 2,000 doses of AstraZeneca vaccines donated by the Brunei government is scheduled to arrive today at the Ninoy Aquino International Airport (NAIA) Terminal 1 aboard Royal Brunei flight BI683.
Another 1,016,730 doses of government-procured Pfizer vaccines are expected tonight aboard Air Hong Kong flight LD456 from COVAX Facility.
Meanwhile, Philippine Airlines (PAL) and Cebu Pacific (CEB) hoped more local government units (LGUs) will ease travel restrictions as the government allowed point-to-point travel for fully vaccinated individuals.
As of Oct. 13, some domestic destinations have relaxed their travel requirements and provided special considerations for fully vaccinated travelers.
These are Butuan, Cagayan de Oro, Catarman, Coron, Culion, Cebu province, Dipolog, Guimaras, Iloilo, Maguindanao, Negros Oriental, Negros Occidental, Ozamiz, Puerto Princesa, Pagadian and Tacloban City. – Rudy Santos