Robredo denies presidential bet asked for P1 billion to be her VP
September 26, 2021 | 12:00am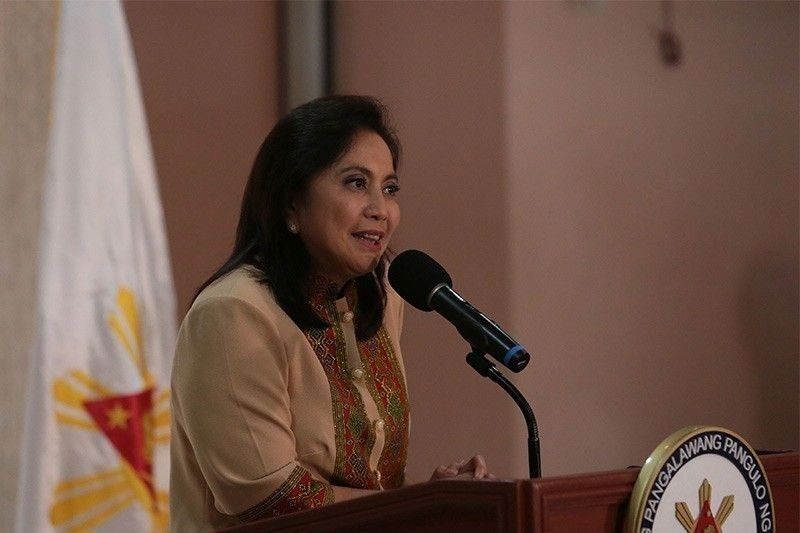 MANILA, Philippines — Vice President Leni Robredo on Friday denied an online post claiming that a presidential bet asked for P1 billion to be her runningmate.
"There is no truth to this. No monetary consideration was discussed in all of the meetings that I attended," she said in Filipino. "I appeal to everyone not to spread fake news. It is important to always focus on the truth."
She urged her supporters not to act like trolls and instead help address disinformation online.
Robredo, who earlier confirmed plans to meet with Sen. Manny Pacquiao and Manila Mayor Isko Moreno, said she is still hopeful that a unity ticket will be agreed upon by some of those who are planning to run for president.
Pacquiao and Moreno have already declared their plans to run for president.
Despite this, Robredo said she is not giving up on the unity ticket and is still willing to continue with discussions if the communication lines are still open.
"When it comes to the elections, I only have one thing in mind: To make sure that we will stop this kind of governance that is the root of suffering, poverty and death of many of us," she told her supporters.
"It is my duty to do everything in pursuit of this goal. We need to talk to all of those whom we can talk, think and pray hard, and exhaust all possible avenues to present the best chances for better governance come 2022," she added.
Lawyer to run for VP
Meanwhile, Alexander Lacson, a lawyer and book author, has signified his intention to run for vice president in the May 2022 elections.
Lacson, who announced his bid via Zoom, will be the candidate of the Kapatiran Party or Alliance for the Common Good. He admitted that he is afraid of entering politics and fighting individuals who are ready to kill those who go against their corrupt ways.
"But we cannot change our country by remaining frightened for the rest of (our) lives. We cannot attain the reforms the country needs by staying book author until I die. I want to fight, I want to fight for a prosperous and peaceful country for me and your children," he said partly in Filipino.
Lacson was the fourth to declare his intention to seek the post, following President Duterte, Senate President Vicente Sotto III and Dr. Willie Ong.
He lashed at Duterte for defending former presidential economic adviser Michael Yang and Pharmally, the supplier of alleged overpriced medical equipment to the government and for attacking the Philippine Red Cross, a humanitarian organization.
"Why is he so quick to apologize to China for the killed six Chinese involved in illegal drug operations in our country? Why doesn't he apologize to the families of thousands of drug victims? Why does he seem to love China more than the Philippines, why does he love the Chinese more than Filipinos?" Lacson noted.
Lacson was the author of the book "12 Little Things Every Filipino can do to help Our Country" and "Five Hundred Years Without Love," among others.
"I want to fight and expose corruption in the government, corruption is a big plague in our society, it involves not just millions, but billions," he added. — Cecille Suerte Felipe