Ex-Inquirer top editor: Compromise on pork barrel stories says paper won't back staff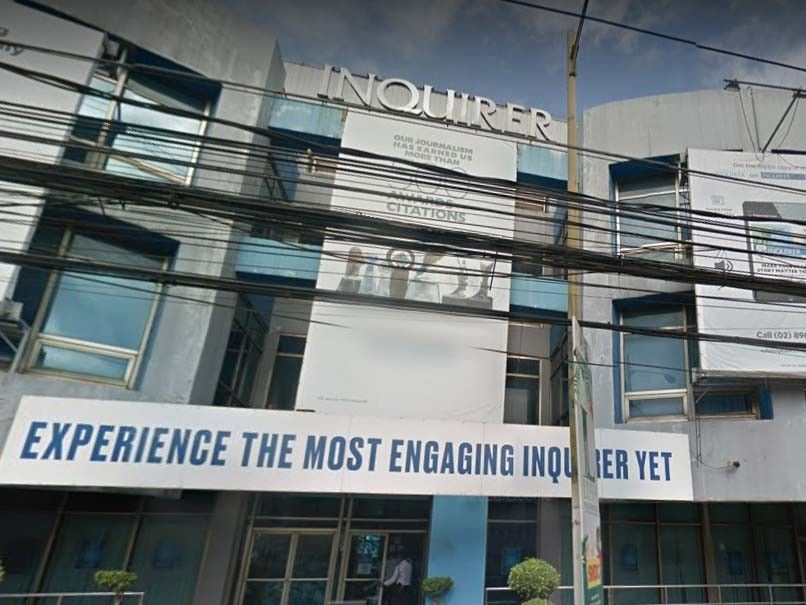 MANILA, Philippines — A former top editor of the Philippine Daily Inquirer chastised the broadsheet's current management for entering into a compromise agreement to settle a libel case over several stories on the pork barrel scam involving a radio broadcaster, saying this sends a "chilling effect" on journalists of the paper and other news outlets.
"This is about the PDI management's refusal to defend excellent journalism, press freedom, freedom of speech, the people's right to be informed about issues of public concern like the P10-billion pork barrel scam," former Inquirer executive editor Jose Ma. Nolasco told ABS-CBN News Channel's Rundown on Thursday.
Nolasco said the settlement entered into by the Inquirer tells its reporters that it would not stand by stories which are subject of a libel complaint, will delete these from the archive even if these have won awards and will not provide legal assistance should they dissent from the compromise.
"What could have a more chilling effect than these three bad messages of the PDI management to the Inquirer editorial staff? How can these editors and journalists and reporters be expected to do a good job in covering news and issues that matter most to people?" Nolasco said.
'Demeaning, lopsided'
In a statement on Wednesday, Nolasco said the settlement with DZBB broadcaster Melo del Prado involved running an apology on the front page of the Inquirer, deleting from the Inquirer archives 10 stories related to the radio personality's libel complaint, and paying him P1.5 million in ad space.
In exchange, Del Prado agreed to drop his libel complaint against Nolasco former Inquirer news editor Artemio Engracia Jr., Inquirer.net editor-in-chief Abel Ulanday, Inquirer reporter Christine Avendano and former Inquirer reporter Nancy Carvajal.
Nolasco, Engracia and Carvajal did not sign the compromise agreement, which resulted in them losing the services of the Inquirer's lawyers from the Ortega, Bacorro, Ofulio, Calma & Carbonell law firm.
Nolasco called the settlement "demeaning to the brand" and "lopsidedly favorable" to Del Prado, who was alleged to have received ad payments from the National Agribusiness Corp. in relation to the pork barrel scam.
The Inquirer ran on July 30 the apology to Del Prado, saying that documents show that the ad payments did not come from lawmakers' pork barrel, formally known as Priority Development Assistance Fund, and that they do not show that the broadcaster received payoffs or benefitted from this.
"We regret the inconvenience and adverse effects that the news reports may have caused Mr. Del Prado, his family, GMA Network and colleagues in the media," the Inquirer said.
Del Prado, who was cleared in 2014 by GMA Network Inc. of any links to the pork barrel scam, welcomed the Inquirer's apology, saying that this would "finally put this issue to rest."
Turnaround
Nolasco said this was a turnaround by the Inquirer's management, especially by its chairman, Raul Palabrica, who was among those who vetted the story before it went to the press.
Philstar.com has reached out to the Inquirer for comment, but has yet to receive a response. In statements it sent to ANC and Rappler, it said it cannot comment on the issue due to the sub judice rule, which prevents litigants from discussing the merits of the case.
"My only motivation here is to point out to the PDI managers of their bad decision. That I hold them as current stewards of the Inquirer brand accountable so they may realize their mistake and rectify this before fully crossing over to the dark side," Nolasco said.
He also rallied for support for media organizations and journalists who come under attack by "enemies" of press freedom.
"This fight cannot be won by only a few brave journalists," he said.