Earth Day enjoins Filipinos to combat climate change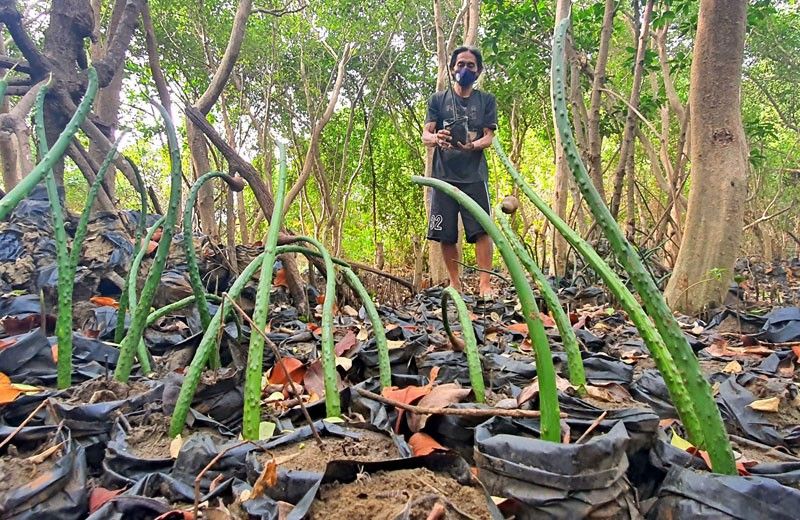 MANILA, Philippines — As the country celebrates Earth Day today, Filipinos are called to join efforts to combat climate change and environmental destruction.
Environment Secretary Roy Cimatu yesterday stressed the need for every Filipino to play an active role to collectively make a substantial impact in addressing climate change and other environmental issues, especially during a global health crisis.
Harping on this year's Earth Day theme, "Doing our Fair Share to Restore the Earth," Cimatu said: "From individuals to communities, we can all be part of the solution in addressing climate change and many other environmental issues. When we stop environmentally harmful activities, not only do we save nature, we also minimize the risk on the spur of new viruses."
He cited that water and energy conservation, proper waste segregation and leading an eco-friendly lifestyle are among the various actions one can do from the comfort of their homes amid the restrictions in place during the pandemic.
"When done consistently, the seemingly small things we do for the environment all together actually create a significant impact for the Earth's healing," Cimatu said.
The Department of Environment and Natural Resources (DENR) chief added: "Amid the pandemic, the department has been actively doing its part on reforestation, river and coastal cleanups, biodiversity conservation and solid waste management, among many programs. May each of us also do our share in caring for our environment and planet in any way we can."
Earth Day Network Philippines (EDNP), the DENR's partner for the Earth Day celebration, also recommended several environmental actions such as composting food waste, buying local products and planting native trees.
The DENR, in partnership with EDNP, urged the public to join the virtual celebration today from 8 a.m. to 5 p.m. with main activities happening in the afternoon, including the delivery of the State of the Philippine Environment Address.
Earth Day is a global movement celebrated by more than 190 countries to advocate sustainable action for the environment in various ways and to change human behavior.