OCA: Manila court got 63 search warrant applications on same day for Calabarzon raids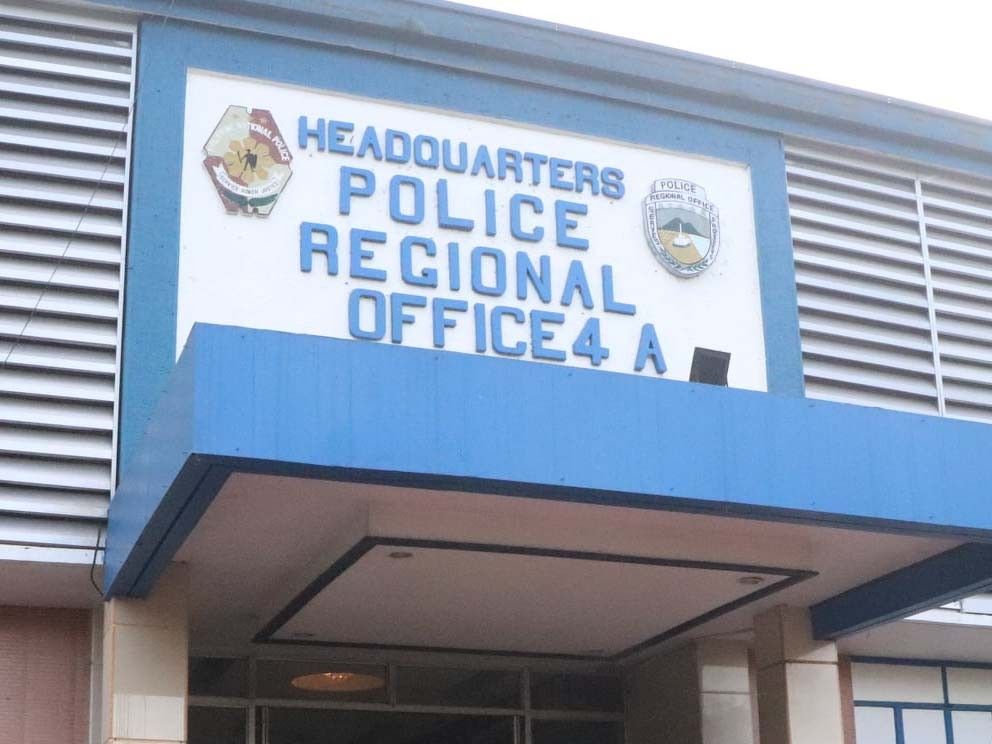 MANILA, Philippines (Updated 9:19 p.m.) — Amid increasing scrutiny of a perceived "weaponization" of search warrants against activists, the Office of the Court Administrator found the Manila Regional Trial Court received 63 applications for warrants on the same day, all to be served in the Calabarzon region.
Court Administrator Midas Marquez, in a two-page memorandum for Chief Justice Diosdado Peralta, said they learned that a total of 63 applications for search warrants were filed before the Manila RTC on March 1.
Marquez said the memorandum is in compliance with Peralta's directive to file a report on search warrants issued by Manila courts served on March 7, the day of the bloody Calabarzon raids.
Due to the number of applications, the executive judge of Manila distributed these to three vice executive judges. After two days of hearings, 42 search warrants were issued, 19 applications were denied while two applications were withdrawn.
Also in preparation for the raids, nine applications were filed in Antipolo, Rizal. Of these, four were granted, four were denied, while one remains pending, Marquez said.
On March 7, police served a total of 42 warrants, which led to nine deaths and six arrests.
Supreme Court Circular A.M. No. 03-8-02-SC, issued in 2004, allows Manila and Quezon City judges to issue search warrants that may be implemented across the country, "in certain instances and provided that the legal requirements are met."
With the number of applications for warrants, National Union of Peoples Lawyers President Edre Olalia pointed out: "Isn't the sheer number of applications all in one swoop curious enough?"
Rights lawyer Josalee Deinla, also of NUPL, earlier raised questions on the issuance "serial warrants" where several warrants are issued by a court based on one set of applicants and witnesses.
Lawyer Kristina Conti, from the Public Interest Law Center (PILC), also said there should be an examination whether the explanation that applications are filed away from subject areas to prevent the targets of those warrants from being forewarned should be examined further.
OCA: Implementation different from issuance
In his report to Peralta, Marquez noted that "the issuance of the search warrants by the judges and their service implementation by the law enforcers are two different acts."
Public rights lawyers have been urging the SC to put safeguards in the circular that allowed remote issuance of warrants as they pointed to what they said has become a pattern: That warrants issued from Quezon City and Manila courts are implemented at dawn and done with lapses in protocol and, according to respondents, planting of evidence.
In worse cases, subjects are accused of "resisting arrest" and killed.
The Philippine National Police, speaking on the Calabarzon raids, has said the operations were legitimate and that search warrants are difficult to obtain.
Marquez noted that issuance of warrant is judicial action and as such, remedies are available to those named in them. "Any action at this time on their issuance may preempt any judicial recourse any party may take," he added.
In statement on Tuesday night, NGO Defend Southern Tagalog said the report "confirmed our worst fears: Bloody Sunday was supposed to be bloodier."
It said, though, that the OCA cannot separate the issuance of the search warrants from the way they were implemented "considering the numerous, one-time application of search warrants, which resembled a poor copy-paste job?"
It added that the nine who were killed can no longer seek legal remedies over the warrants issued against them.
Defend Southern Tagalog also raised concerns that more warrants would be issued against activists and organizers.
"Just as what happened with farmers in Negros island, there are waves to these operations. And with a minimum of 22 warrants still hanging by our heads, there is reason to expect more to be arrested and killed using the same tactics."
Judicial remedies?
It is unclear what judicial remedies the family of killed activists may take, but those who were arrested, through their lawyers, have questioned the legality of the implementation and the issuance of the search warrants in different courts.
The PILC won a favorable ruling from the Mandaluyong RTC with the quashal of search warrants issued by Quezon City Judge Cecilyn Burgos-Villavert. Judge Monique Quisumbing-Ignacio held that the search warrant was vague and noted "substantial inconsistencies and contradictions" in the testimony and sworn statements of the informant and law enforcers involved in the operation.
The court then acquitted journalist Lady Ann Salem and trade unionist Rodrigo Esparago.
NUPL lawyers meanwhile scored a victory last week after a Bacolod court voided Villavert's warrants that were implemented in 2019 and led to the arrest of dozens of BAYAN activists.
Acting Presiding Judge Ana Celeste Bernad ordered the quashal of the search warrant over "non-conformity with established constitutional rules and the evidence."
The SC, in its en banc session earlier Tuesday, tackled a proposal that would require law enforcers to use body cameras when implementing warrants. A resolution is being drafted for the court's approval.