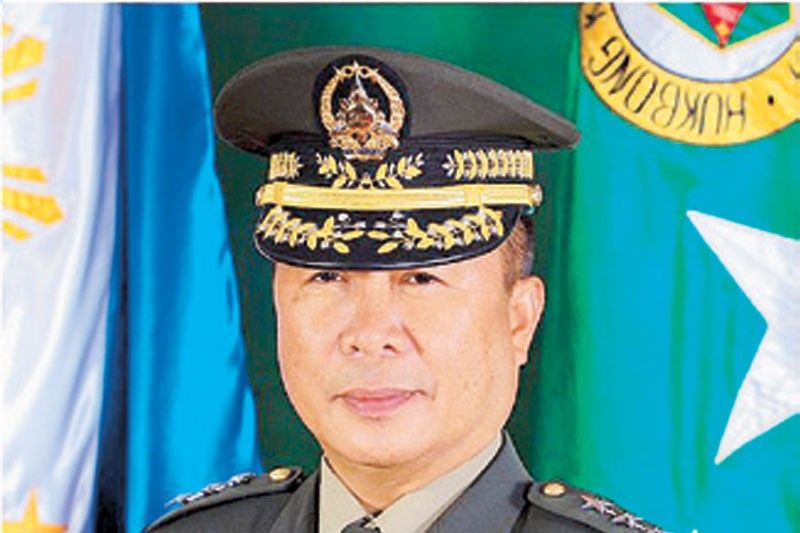 Army commanding general Lt. Gen. Cirilito Sobejana
STAR/ File
Army chief picked to lead AFP
MANILA, Philippines — A Mindanao veteran and medal of valor awardee will be the next chief of the 140,000-strong Armed Forces of the Philippines (AFP).
President Duterte has named Army commanding general Lt. Gen. Cirilito Sobejana as the next military chief, presidential spokesman Harry Roque announced yesterday.
Sobejana will succeed Gen. Gilbert Gapay, who will retire from the service next week. He will be the ninth military chief under Duterte.
"We are confident that General Sobejana will continue to modernize our military and undertake reform initiatives to make the armed forces truly professional in its mandate as the protector of the people and the state," Roque said in a statement.
"We wish General Sobejana all the best in his new tour of duty as we pray for his success," he added.?A graduate of Philippine Military Academy class '87, Sobejana was awarded the medal of valor – the highest military honor – in 1995 for displaying courage in an encounter with Abu Sayyaf terrorists in Basilan.
During the firefight, Sobejana suffered bullet wounds that almost severed his right arm.?Sobejana was also commander of the 1st Scout Ranger Company, 3rd Scout Ranger Battalion, 601st Infantry Brigade, 6th Infantry Division and the Western Mindanao Command.
The incoming AFP chief is also a former commandant of the Scout Ranger Training School and commander of the Army's civil-military operations group and Joint Task Force Sulu.?In 2013, he was sent to the truce line between Syria and Israel as the first Filipino to become chief of staff of the United Nations Disengagement Observer Force.
Prior to his assumption as Army commanding general in August last year, he served as commander of Wesmincom since June 2019.
In May 2019, the President bestowed on him the Philippine Legion of Honor (degree of officer), for exceptionally meritorious conduct in the performance of outstanding service rendered to the Philippine government, particularly to the AFP.
In July 2019, the Philippine Army said the first parliament of Bangsamoro Transition Authority of the Bangsamoro Autonomous Region in Muslim Mindanao (BARMM) passed resolution NR 18, commending Sobejana for his unwavering support in the peace process and commitment to bringing peace in the Bangsamoro homeland.
The AFP, meanwhile, welcomed the designation of Sobejana as the 56th chief of staff.
AFP spokesman Maj. Gen. Edgard Arevalo said that Sobejana epitomizes the finest of Filipino soldiers.
"Vastly experienced in command and leadership, humble and unassuming, Lt. Gen. Sobejana is highly respected even outside the Philippine Army, given his impressive track record in every command he holds," Arevalo said. "He is known to his superiors as a warrior with the heart of a peacemaker." – Michael Punongbayan, Romina Cabrera