Staycations to be allowed in GCQ areas
September 13, 2020 | 12:00am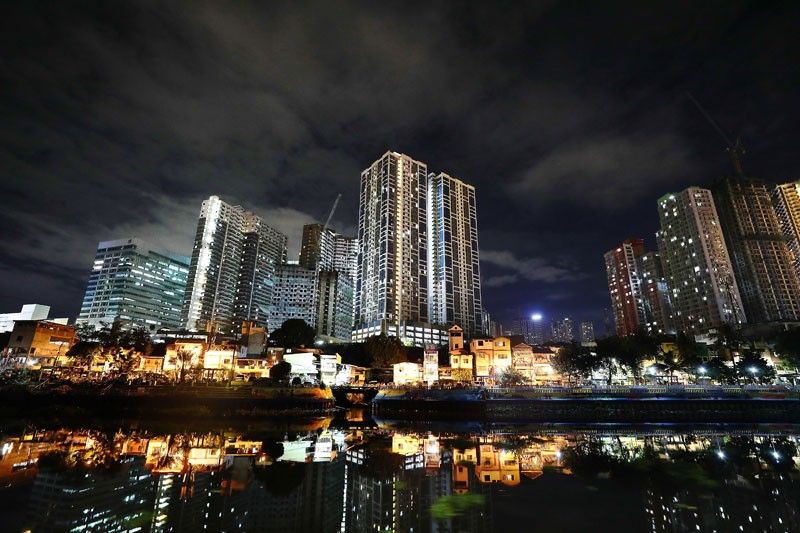 MANILA, Philippines — In a bid to jumpstart tourism activities in the country, staycations will soon be allowed in general community quarantine (GCQ) areas, the Department of Tourism (DOT) said.
Tourism Secretary Bernadette Romulo-Puyat said this came after the Inter-Agency Task Force for the Management of Emerging Infectious Diseases (IATF) approved last Sept. 10 the DOT recommendation to explore various ways to restart tourism activities during quarantine.
She added that a staycation should involve a minimum of overnight stay for leisure purposes in a DOT-accredited accommodation enterprise located in proximity with one's residence.?"For instance, residents of the NCR can staycation within NCR subject to the requirements of the local government unit (LGU)," Puyat said.
The DOT, she added, would soon issue a memorandum circular on staycations under GCQ based on the comments and suggestions made by the IATF. This should set the specific regulations on all its aspects ranging from the maximum allowable number of persons in a guestroom to the use of ancillary services such as restaurants and recreational areas.
According to Puyat, the IATF also agreed that the allowed guests should include DOT's markets of specialized programs, which is focused on specific target markets that can safely contribute to the efforts of restarting economic activities through tourism.
Prior to the addition of the markets of specialized programs, only select hotels were allowed to operate in areas under the various levels of community quarantines.
For areas under enhanced community quarantine (ECQ), modified enhanced community quarantine (MECQ) and GCQ, only hotels accommodating certain types of guests are allowed to operate. Among these are hotels with long-staying guests; transiting-through foreign guests; distressed overseas Filipino workers (OFWs); repatriated OFWs; non-OFWs required to undergo mandatory facility-based quarantine; stranded passengers; employees of agencies and instrumentalities of government; healthcare workers and employees of other establishments such as the BPO industry.
Accommodation establishments in areas under modified general community quarantine (MGCQ) are allowed to resume normal operations but only at 50 percent operational capacity.
All accommodation establishments are required to secure a certification of authority to operate from the DOT.
The Hotel Sales and Marketing Association (HSMA) Philippines welcomed the move to allow staycations in GCQ areas.
"It's good news for hotels and resorts as the safety and sanitation protocols are in place, we are much ready to welcome guests back. This will likewise stimulate business all over the country and start rebuilding tourism," said Christine Ibarreta, HSMA president.
The group earlier announced that it would hold an online sale to stimulate demand for travel when restrictions are eventually eased. HSMA's 89-member hotels are expected to offer up to 70 percent discount in hotel rates in the September Online Sale (S.O.S) scheduled from Sept. 15 to 30.
HSMA spokesperson Pearl Maclang explained that S.O.S. is a limited-time offer that can help travelers save on their next trip and give them a chance to help the Philippine tourism industry bounce back from COVID-19.
Participating hotels offer options from key destinations such as Manila, Pasay, Makati/Bonifacio Global City, Ortigas Business Center, Quezon City, Northern Luzon, Southern Luzon, Boracay, Visayas and Palawan/Mindanao.
The HSMA hopes the S.O.S event will stimulate demand for travel to help the tourism industry bounce back sooner rather than later.
"We believe that we will see the opening of domestic travel corridors by October, and more by December. Come summer of 2021, we can expect the hospitality sector to be in a fairly better situation, as more people find ways to wake up in different parts of the Philippines," said HSMA vice president Benjie Martinez.
HSMA chair Margarita Munsayac assures S.O.S. buyers that all properties featured in the event have passed stringent health and hygiene safety protocols, all of which are also being communicated through their respective social media and digital platforms.
"Most hotels and resorts are ready with all health, safety, sanitation protocols and are well-prepared to welcome guests again," Munsayac said.
The DOT earlier issued health and safety guidelines for operation of accommodation establishments under the new normal.
The hotel sector, as part of the tourism industry, is among the hardest hit by the pandemic. Data from the DOT estimated that inbound tourism revenues for the seven months of 2020 plunged 72 percent to only P81 billion from the P284 billion in the same period last year as travel restrictions remain in place amid the pandemic.
In addition, international visitor arrivals during the period dropped 73 percent to only 1.3 million.