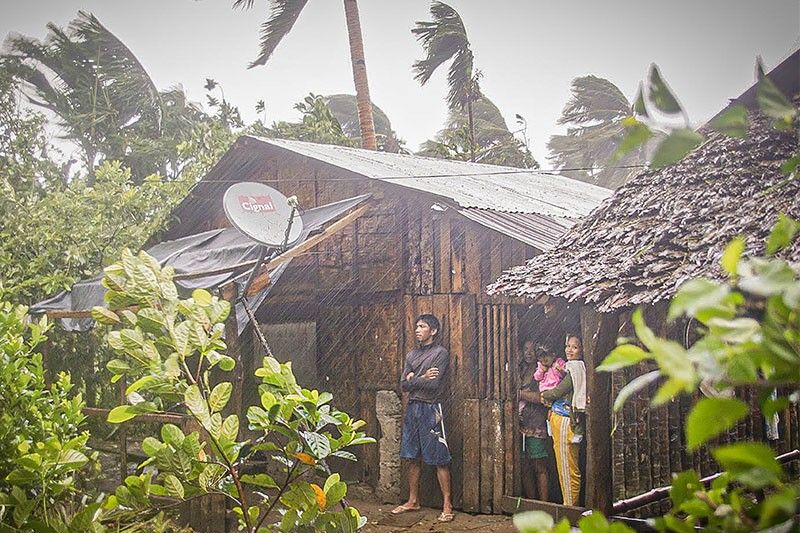 Residents take shelter by their house as they observe rain and wind in Can-avid town, Eastern Samar province, central Philippines on May 14, 2020, as Typhoon Vongfong makes landfall. A powerful typhoon hit the central Philippines on May 14, forcing a complicated and risky evacuation for tens of thousands already hunkered down at home during the coronavirus pandemic. Because of the twin threat of the storm and the virus, evacuation centres in the central Philippines will only accept half their capacity and evacuees will have to wear facemasks.
AFP/Alren Beronio
Live updates: Tropical storm Ambo
MANILA, Philippines — Typhoon Ambo (international name Vongfong) — the first typhoon to hit the Philippines this year — made its sixth landfall over San Andres, Quezon Friday morning and maintained its strength.
The typhoon comes as the Philippines enters its second month of lockdown to prevent the spread of the coronavirus pandemic.
Follow our updates on "Ambo" here.