Walang Pasok: Duterte suspends Metro Manila classes until March 14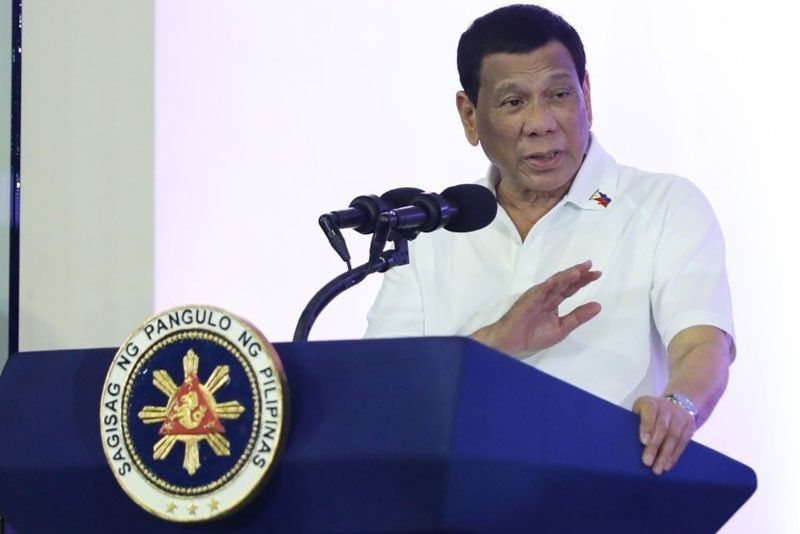 MANILA, Philippines — President Rodrigo Duterte on Monday evening announced the suspension of classes in all levels in National Capital Region starting Tuesday, March 10 until Saturday, March 14.
"It's a consensus of everybody that classes will be suspended in NCR, National Capital Region lang beginning tomorrow and it will end [on] March 14. The reason being is tignan natin 'yung incubation period," Duterte said in a press conference after a meeting with Cabinet members and some mayors of Metro Manila.
He added that the duration of class suspensions will be monitored for now since the usual length of coronavirus incubation period lasts for 14 days.
"Children should study while they are being detained in their respective homes.." he was also quoted as saying.
"What the secretary wants to happen is that there is no stoppage of education," he furthered.
Duterte also announced that the number of confirmed COVID-19 cases jumped to 24.
READ: Coronavirus cases in Philippines now at 24
The Department of Health earlier said suspension of classes is not yet necessary despite raising its coronavirus alert system to Code Red sublevel 1.
Duque said it is "a preemptive call to ensure that national and local governments and public and private health care providers can prepare for possible increase in suspected and confirmed cases."
Asked for the proposal on work-from-home-scheme for government work, Duterte responded that: "You know the government should function, we need all at least now."