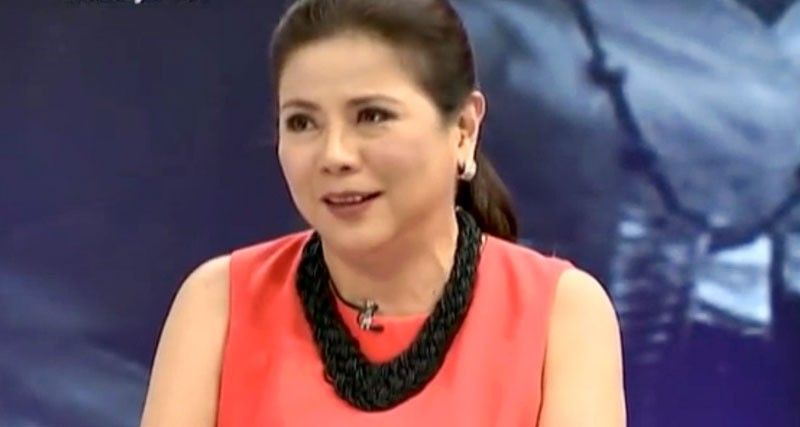 Twink loses battle vs cancer
MANILA, Philippines — Broadcaster and journalist Muriel "Twink" Macaraig passed away yesterday morning after a long battle with cancer, her home network News5 announced in a Facebook post.
Macaraig was the youngest daughter of Catalino Macaraig, who served as executive secretary during the presidency of Corazon Aquino.
She joined the Probe team then with ABS-CBN and eventually became a news anchor and Debate show producer for another television station, while also writing for The Philippine STAR Lifestyle section.
Twink is survived by her husband Paulo Alcazaren, their son Juancho and her siblings.
The Presidential Communications Operations Office (PCOO) mourned her passing and praised her for helping raise public awareness on social issues.
News5, in its Facebook post, called the veteran journalist "a fighter to the end."
"We mourn the passing of one of the Philippines' veteran journalists and columnists, Twink Macaraig. Let's remember Ms. Macaraig's freethinking and devotion towards addressing and raising awareness of societal problems and issues in order to get people to cast aside their apathy," PCOO Secretary Martin Andanar said in a statement.
Andanar said Macaraig faced adversities with smiles and laughter and never gave up her passion for journalism.
"We are with the entire media community, her friends and her family as they grieve the loss of this remarkable person," he added.
Macaraig used to be an anchor of ABS-CBN News Channel and host of the opinion program "The Brew." She was also the Philippine bureau chief for Channel News Asia.
In a STAR column on March 24, 2019, Macaraig said she won't give up on her fight against cancer because "not fighting would ignore the very real option that still exists: the handful of brave, honorable souls putting their lives on the line on the firm belief that the Filipino people can get better; can choose to get better; deserve better."
She was also critical of President Duterte in that column, calling him a "despot" who "has infected the populace with a malignance unmatched by the deadliest of cancers."
"As tumors have spread to most of my organs, so have his poisonous politics invaded practically every branch of government – the well-entrenched system of checks and balances now applicable only to your personal bank account," she wrote.