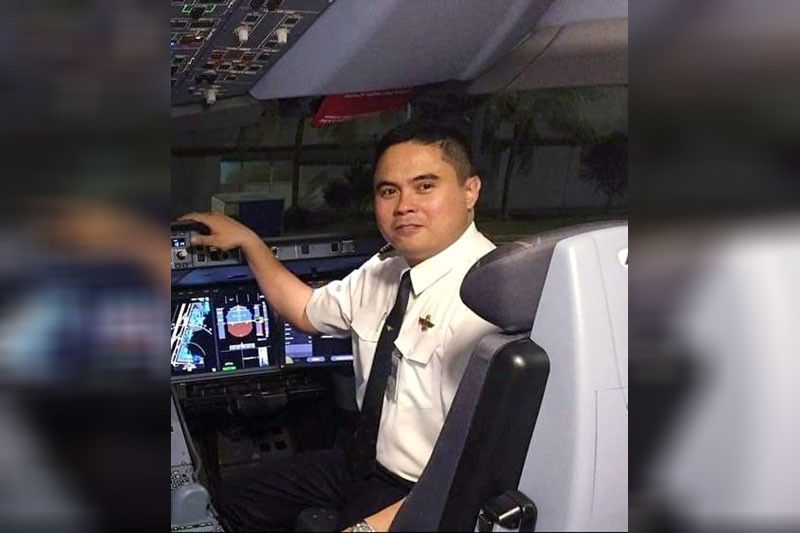 Capt. Triston Simeon steered the Boeing 777 aircraft to an emergency landing at Los Angeles' Tom Bradley International Airport after experiencing engine trouble. Photo from Facebook of PAL spokeswoman Cielo Villaluna.
PAL makes emergency landing in LA
MANILA, Philippines — A Philippine Airlines (PAL) flight bound for Manila carrying 347 passengers and 18 crewmembers made an emergency landing at the Los Angeles International Airport (LAX) yesterday after the plane's engine spewed flames.
In a statement, PAL confirmed that Philippine Airlines Flight PR113 (Boeing 777, RP-C7775), departing from LAX at approximately 11:12 a.m. landed safely back at LAX after experiencing engine trouble shortly after takeoff.
Captain Tristan Simeon and the flight crew elected to turn back to the airport and make a precautionary landing. The aircraft landed at noon local time.?PAL spokesperson Cielo Villaluna said that all 365 persons onboard were safe and able to disembark from the airplane using regular airstairs.
"We affirm that safety is our top priority and that Philippine Airlines is fully cooperating with the concerned airport and aviation authorities," Villaluna said.
PAL operations teams are investigating the engine problem and extending all necessary assistance to passengers, including rebooking them on alternative flights to Manila. No injuries were reported.
Villaluna added that the aircraft will be grounded for the next three days for inspection.
"We likewise recognize and appreciate the calm professionalism exhibited by our experienced flight and cabin crew, headed by Captain Tristan Simeon and Purser Joanne Marie Dirige, in executing the unscheduled landing and taking care of our passengers," PAL added.