Rice farmers to get P3 billion cash aid
October 19, 2019 | 12:00am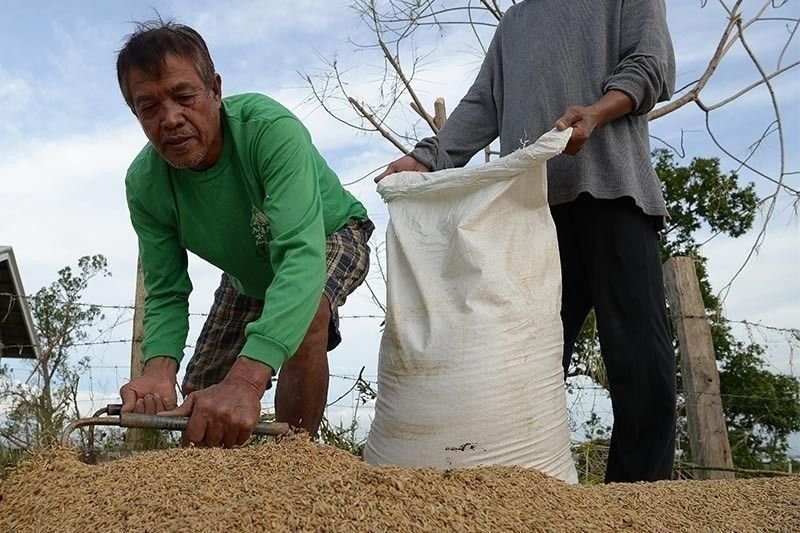 MANILA, Philippines – The government will no longer impose safeguard measures, at least for the meantime, as it settles for cash assistance of about P3 billion for farmers affected by the Rice Tariffication law.
Agriculture Secretary William Dar said the government has decided not to tap the safeguard measures that are supposed to save farmers from the continued drop in palay prices.
"I presented to the Cabinet the plan to potentially look into tapping the general safeguard duty but their decision is that the move may have inflationary effect," Dar told reporters on the sidelines of the Philippines-India trade consultation yesterday.
"The Cabinet has decided to give a one-time cash assistance to farmers tilling one hectare and below P5,000 each. The safeguard measures are always there as fallback but right now, we do cash assistance," he said.
The cash assistance will be taken from the excess tariff being collected under the Rice Tariffication law that opened up the rice industry to cheap imports.
Dar said the government has so far collected P11 billion since the law took effect in March.
"We are hoping that this could be given before Christmas. We are looking at giving it to 600,000 farmers," Dar said.
"We are now drafting the guidelines and we want to give it before Christmas so our farmers will have a better Christmas," he added.
The Bureau of Customs earlier said revenues from the opening up of the rice market will likely yield P15 billion this year, exceeding the P10-billion target under the law.
The tariff collection from rice importation will be allocated for the Rice Competitiveness Enhancement Fund, which will be used for programs to boost the productivity and global competitiveness of local farmers.
The amount in excess of P10 billion will be given to the farmers, especially those affected by the drop in palay prices.
Dar clarified the new cash assistance is different from the loan assistance the Department of Agriculture (DA) released last August, where the Agricultural Credit Policy Council approved the Expanded Survival and Recovery Assistance Program for Rice Farmers or SURE Aid for P1.5 billion.
Last week, the DA terminated the study on imposing safeguard measures pending consultation with the country's economic team.
Under the rules of the World Trade Organization and the Safeguard Measures Act, the government can impose general safeguard duties on imports of rice on top of regular tariffs if imports are found to have caused, or threaten to cause, injuries to rice farmers.