Grace Poe: Emergency powers OK if backed by master plan
September 14, 2019 | 12:00am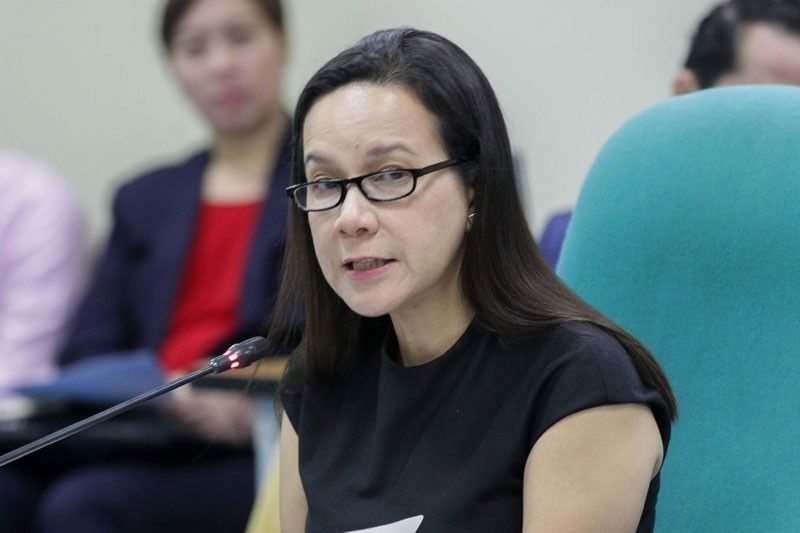 MANILA, Philippines — Sen. Grace Poe maintained yesterday she was not against granting President Duterte emergency powers to address the worsening traffic crisis in Metro Manila and other parts of the country as long as this is backed by a clear and well-studied master plan.
Poe, chairperson of the Senate public services committee, pointed out she filed an emergency powers bill in the 17th Congress but this was not passed due to lack of a clear plan, and submission of vague proposals from the Department of Transportation (DOTr).
"It is not the lack of powers, but the lack of a master plan and more aggressive action from the DOTr that bears emphasizing," the senator said. "We can give all the powers they want but if they have no master plan, they will just end up wasting money or, worse, still not being able to achieve anything."
She stressed that granting such sweeping powers does not solely rely on her as she is just one vote and, like her colleagues, she has to be convinced why it is needed.
"For you to give something as immense as the emergency powers, you have to be sniper accurate, it cannot be a shotgun approach. It's like giving a loaded gun to a child if they don't have a plan," she pointed out.
Poe said that if the government came up with a traffic plan and implemented the projects they should have delivered years ago, the traffic situation now would have been better.
She also said there are measures that can be carried out to improve the mass transport system and laws and policies to speed up government projects to alleviate the woes of Filipino commuters and motorists.
Among these are the laws that address the legal matters, such as procurement and right-of-way (ROW). Republic Act 9184 or the Government Procurement Reform Act also gives the government alternative modes of procurement and limits the period to just three to six months.
Duterte's Executive Order 34, she added, allows agencies to directly avail themselves of alternative modes of procurement such as direct contracting, repeat order, or negotiated procurement without having to get an exemption from the Government Procurement Policy Board. – With Ghio Ong