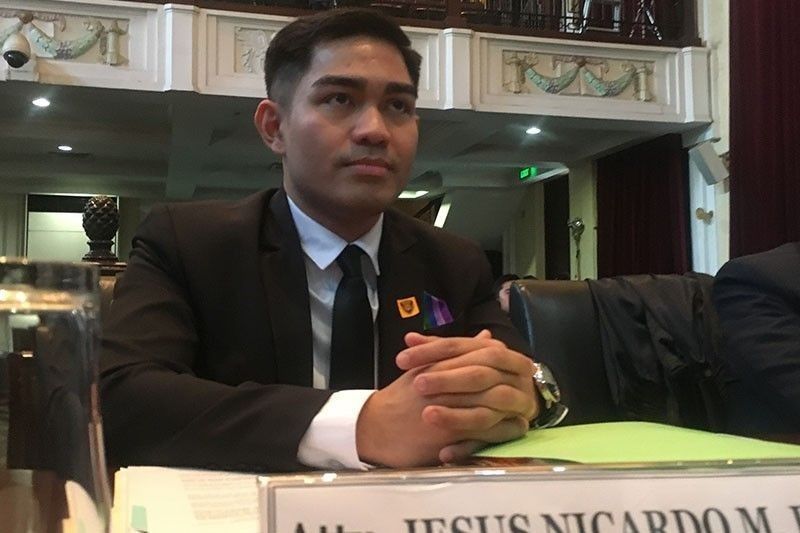 Jesus Falcis III, an openly gay lawyer, filed the petition seeking for marriage equality in May 2015. The Supreme Court dismissed the petition due to Falcis' lack of standing.
Philstar.com/Kristine Joy Patag, file
Same-sex marriage petitioners cited in contempt by Supreme Court
(Philstar.com) - September 3, 2019 - 3:30pm
MANILA, Philippines — Upon dismissing the petition to allow same-sex marriage in the Philippines, the Supreme Court also cited four lawyers in contempt for filing it.
In a decision issued Tuesday, the SC en banc said lawyers Jesus Nicardo Falcis III, Darwin Angeles, Keisha Trina Guangko and Christopher Ryan Maranan were liable for indirect contempt.
In May 2015, openly gay lawyer Falcis and his co-counsels filed a petition seeking the declaration of Articles 1 and 2 of the Family Code as unconstitutional. The petitioners claimed that these provisions deprive same-sex couples the right to marry.
In citing the same-sex marriage petitioners in contempt, the SC explained that "[t]o forget [the bare rudiments of court procedure and decorum] – or worse, to purport to know them, but really, only to exploit them by way of propaganda – and then, to jump headlong into the taxing endeavor of constitutional litigation is a contemptuous betrayal of the high standards of the legal profession."
The high court, in its decision, explained that judicial adjudication or the legal process of deciding a case entails "issues propelled by actual controversies."
"Adjudication assures arguments between parties with respect to the existence and interpretation of fundamental freedoms. On the other hand, legislation ideally allows public democratic deliberation on the various ways to assure these fundamental rights," the court said.
During the oral arguments on same-sex marriage in June last year, Supreme Court justices pointed out that Falcis cannot claim "injury" as he was never denied such right.
The justices questioned where the case was in Falcis' petition as he had not applied for a marriage license.
"You are asking us to rule on a hypothetical situation, and that cannot be allowed," Associate Justice Lucas Bersamin told the petitioner in the oral arguments last year.
In the same decision, the SC en banc said it acknowledges the history of discrimination and the ongoing struggle of the LGBT community but the court stressed that matters on same-sex marriage should be addressed by Congress. — Patricia Lourdes Viray