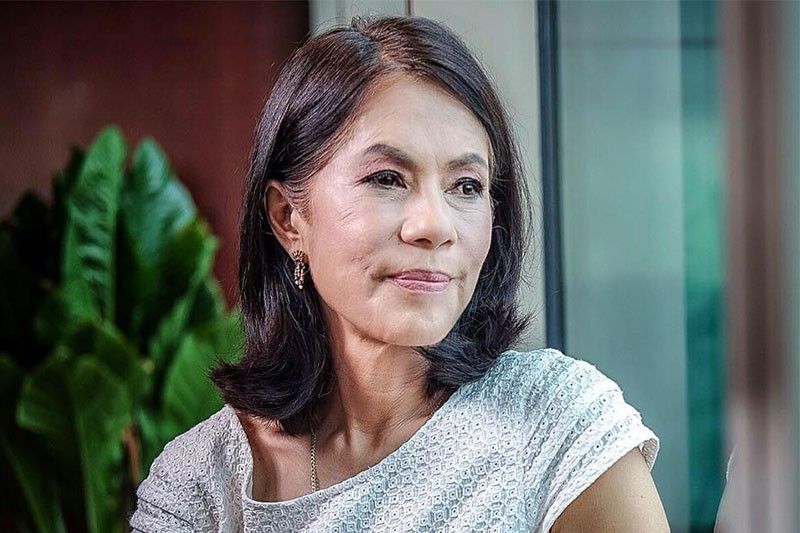 Former Environment Secretary Gina Lopez passed away at the age of 65.
Facebook/Gina Lopez
Passionate environmentalist Gina Lopez succumbs to cancer
(Philstar.com) - August 19, 2019 - 6:30am
MANILA, Philippines — Former Environment Secretary Gina Lopez has succumbed to brain cancer at the age of 65.
In a statement, ABS-CBN described her as "the pillar of strength that pushed [ABS-CBN Foundation Inc.] to achieve what seemed to be impossible."
"Her caring heart and selfless kind of love inspired people within and beyond the organization to help and serve others," it also said.
Lopez was a long-time chairperson of AFI.
ABS-CBN Corp. chairman Mark Lopez, Gina's cousin, is quoted in an ABS-CBN report confirming her death as saying "we lost not only a family member but a person we deeply admire and respect."
"At an age when people are just figuring out what they want to do in life, she already knew her purpose," he said, adding the former Environment secretary left a comfortable life to work to uplift other people's lives.
In a statement, presidential spokesperson Salvador Panelo called Lopez a former Cabinet member "whose environmental advocacy and legacy remains unparalleled to this day."
"Lopez took the bull by the horns whe she fiercely fought powerful interests in the mining sector, as well as in industries having negative effect on our ecology. She would be greatly missed," Panelo also said.
Environmentalist in private and public sector
Lopez, an environmentalist, served as secretary of the Department of Environment and Natural Resources from June 2016 to May 2017.
During her term at the DENR, Lopez ordered the closure of at least 23 mining firms due to alleged environmental violations.
The congressional Commission on Appointments voted to reject her appointment as Environment secretary, a development that President Rodrigo Duterte described as a loss.
Lopez attended Assumption College and Newton College of the Sacred Heart in Boston. She obtained her master's degree in development management at the Asian Institute of Management.
She led the corporate social responsibility programs of ABS-CBN Foundation, where she became the managing director.
In 1997, she founded Bantay Bata 163, a local emergency go-to which aims to rescue children from physical and sexual abuse. She also established another flagship program of the foundation, Bantay Kalikasan, which has launched many environmental projects.
The former DENR chief was also chair of the Pasig River Rehabilitation Commission.
She had been an outspoken champion of social and environmental causes in the Philippines, which include the rehabilitation of the Pasig River and nearby urban streams. Her efforts resulted to the cleanup of at least 17 tributaries in the Pasig river system.
Lopez also spearheaded a campaign to save La Mesa watershed, a once-neglected area containing the last remaining rainforest of its size in Metro Manila, which provides potable water to its 12 million residents. Later renamed La Mesa Ecopark in 2004, the area is now a tree-lined park where urban dwellers can hike, fish and ride mountain bikes or horses.
After her stint at the government, Lopez proceeded to host an environmental show titled "G Diaries" on ABS-CBN, which featured destinations throughout the country in a bid to support ecotourism.
Lopez is the daughter of ABS-CBN Chairman Emeritus Eugenio Lopez Jr. and Conchita La'o. — Patricia Lourdes Viray