Nice finish as Nancy Binay takes 12th Senate seat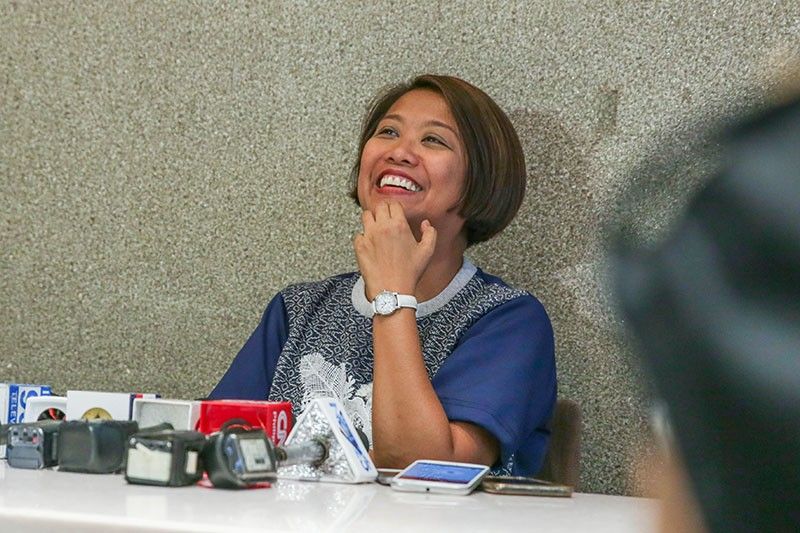 MANILA, Philippines — Sen. Nancy Binay is headed back to the Senate for the 18th Congress.
Binay, who is seeking a second term, finished at the 12th spot with 14,504,936 votes. She edged out fellow reelectionists Sens. JV Ejercito and Bam Aquino from the winners' circle.
During the first tally from the transparency server released through the PPCRV, Binay ranked at the 10th spot. She later dropped down two places.
Meanwhile, at the Comelec's partial, official tally, she interchanges from 11th to 12th spot.
Senate President Vicente "Tito" Sotto III has referred to Binay as one of the independent thinking candidates in the Magic 12 that is dominated by President Rodrigo Duterte's allies.
On Thursday, three days since the polls, Binay claimed that she already won against Ejercito, who was then trailing her at the 13th spot based on PPCRV's partial, unofficial tally.
She said at a press conference that the rift between members of her immediate family might have affected the votes for her.
Her siblings Abby and Junjun were involved in a very public spat for the mayoral seat in Makati City, their clan's bailiwick. She supported Junjun, who lost in the local elections while clan patriarch and former Vice President Jejomar was with Abby. The former vice president lost his bid for a seat in the House of Representatives.
READ: Binay brood war: How the Abby and Junjun rift came to be
Nancy, who ran under her father's United Nationalist Alliance, stressed that she did not have the political machinery of administration-backed bets under the Hugpong ng Pagbabago slate who dominated the so-called Magic 12.
Nancy made humorous references to the bashing she received during her 2013 Senate run in her reelection campaign.