Palace says Noy, Abad not yet off the hook on Dengvaxia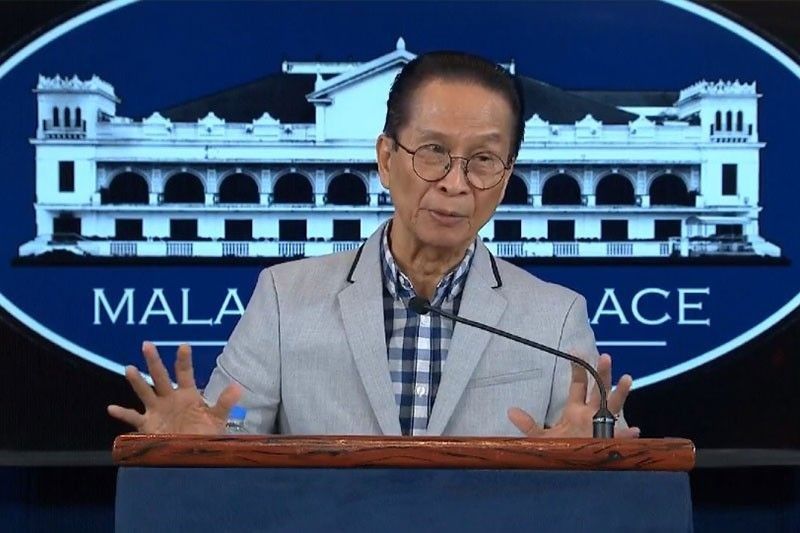 MANILA, Philippines — Former President Benigno Aquino III and former Budget Secretary Florencio Abad are not yet off the hook in relation to the Dengvaxia controversy even if they were not among those who were indicted over the deaths of children who were given the vaccine.
Presidential spokesman Salvador Panelo noted that Aquino and Abad have been accused of technical malversation, a case different from the reckless imprudence charges being faced by former Health Secretary Janette Garin and nine other former and current health officials.
State prosecutors have found probable cause to file eight counts of reckless imprudence resulting in homicide against Garin and the health officials.
READ: DOJ indicts Garin, several others over Dengvaxia
Senate blue ribbon committee chairman Richard Gordon has questioned why Aquino and Abad were not indicted, noting that the purchase of Dengvaxia—blamed for the deaths of more than 30 children who were given the vaccine—was hastened during the previous administration.
"There's a separate case on that...With regard to the purchases, they (Aquino and Abad) were charged with technical malversation in another case so they are still part of it," Panelo said in a radio interview Sunday.
Panelo said it would be up to state prosecutors to determine whether there is probable cause to file cases against Aquino and Abad.
"If they found probable cause and evidence, then that's the job now of the trial court," the presidential spokesman said.
"It's the duty of the Palace to implement the law... The court will give justice to those who filed the case. If the charges are proven, they would be punished accordingly," he added.
READ: FDA permanently bans Dengvaxia
Panelo maintained the executive branch would not interfere with the work of the judiciary.
Other health officials who were indicted over deaths allegedly caused by Dengvaxia were Vicente Belizario Jr., Kenneth Hartigan-Go, Gerardo Bayugo, Lyndon Lee Suy, Irma Asuncion, Julius Lecciones, Maria Joyce Ducusin, Rosalinda Vianzon and Mario Baquilod.
Also indicted were Socorro Lupisan and Maria Rosario Capeding of the Research Institute for Tropical Medicine; and Carlito Realuyo, Stanislas Camart, Jean Louis Grunwald, Jean Francois Vacherand, Conchita Santos and Jazel Anne Calvo of Dengvaxia manufacturer Sanofi Pasteur Inc.
Prosecutors also recommended four counts of reckless imprudence resulting in homicide against Ma. Lourdes Santiago and Melody Zamudio of the Food and Drug Administration.
Prosecutors said Garin and other respondents have exhibited "inexcusable lack of precaution and foresight" because of the "undue haste" in procuring and implementing the immunization program.
READ: How the Dengvaxia scare helped erode decades of public trust in vaccines