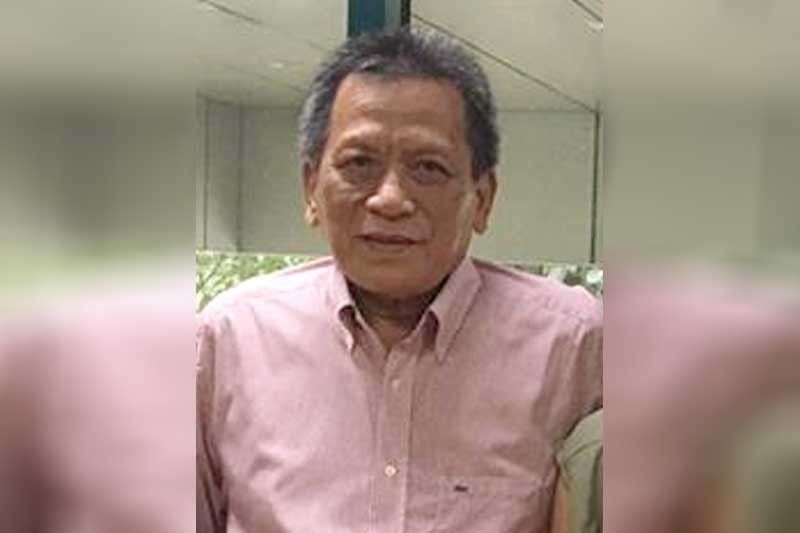 Slain prosecutor Rogelio Velasco.
File
Cops deny hand in killing QC prosecutor
MANILA, Philippines — The three cops tagged in the killing Quezon City Deputy Prosecutor Rogelio Velasco all denied their alleged involvement in the crime on Tuesday.
SPO2 Rodante Sicat Lalimarmo, PO3 Arthur Yasonio Lucy and PO1 Jose Lunar Mercado swore their innocence in their counter-affidavits before a panel of prosecutors at the Department of Justice.
Mercado said he was stationed at their camp in Candelaria, Quezon during the commission of the crime. He also denied knowing the two other cops who were named as his co-respondents in the case.
He also said, in his counter-affidavit written in Filipino, that while he admitted going to the Quezon City Prosecutors Office, it was only to look into the case of his sibling and how he could post bail.
Mercado also said that he sought Velasco for advice on his sibling's case, but he denied that they were shouting at each other.
The STAR reported that the NBI investigation showed that Velasco supposedly told Mercado: "Goddamit, alam mo na pulis ka! Bakit pinababayaan mo ang kapatid mo na mag-drugs (You know that you are a police officer. Why did you let your brother use drugs)?"
The meeting happened a day before Velasco was killed.
READ: 'Cops killed fiscal over grudge'
Lalimarmo also denied having met his co-respondents before. He stated that on May 11, he was at the Quezon City Circle to sell his car, and his agent, Rodante Cruz Jr., could testify to his purpose of going to QC Circle.
He added that during the commission of the crime, he was "in [Land Transportation Office] for their buy and sell transaction" with a certain Felimon Rodriguez Viardo.
Meanwhile, Lucy asserted that he arrived at his house in Brgy. Commonwealth, Quezon City a 4:37 p.m. on the day Velasco was slain. The cop said he did not leave the house until the morning of May 12.
Velasco was the fifth prosecutor killed since the start of the administration of President Rodrigo Duterte.
Velasco was shot to death last May. He was driving his car along Holy Spirit Drive in Barangay Holy Spirit, Quezon City when at least four men rained bullets on his car at around 4:55 p.m.
He was rushed to the East Avenue Medical Center but was declared dead at around 6:07 p.m. Velasco suffered at least 12 gunshot wounds, according to the police.