China opens rescue center on Kagitingan Reef
January 30, 2019 | 12:12pm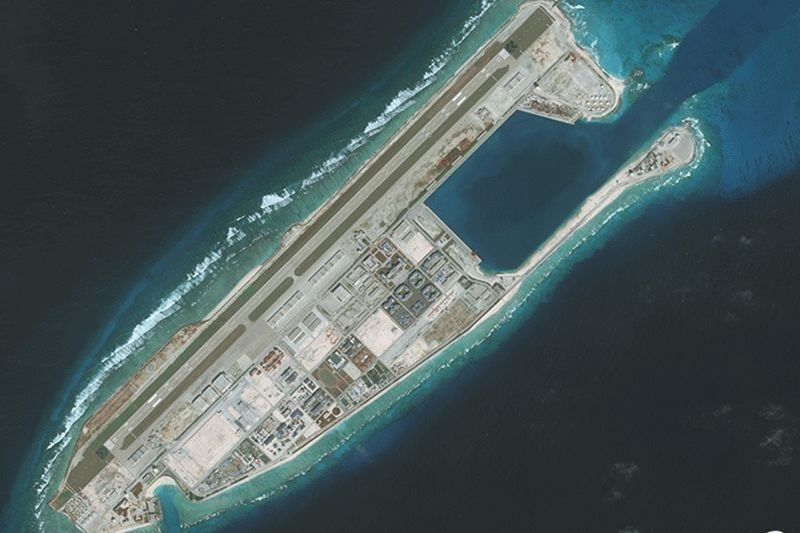 MANILA, Philippines — Beijing has established a maritime rescue center on Kagitingan or Fiery Cross Reef, one of its military outposts in the South China Sea or West Philippine Sea.
According to a report from Chinese state-run Xinhua, China's Ministry of Transport opened the center to support rescue operations in the southern part of the disputed waterway.
In July 2018, China sent a rescue ship to Zamora or Subi Reef, which has been modified to adapt to the natural conditions in the area.
In charge of emergency response operations, the Chinese ship was staffed with at least eight rescuers with diving equipment.
Another ship was deployed to the region in October to replace the first vessel, Xinhua reported.
The two Chinese ships have rescued 16 people and two ships in eight operations over the past six months, according to the report.
Kagitingan Reef, which is also being claimed by the Philippines, had earlier been transformed into a fortified airbase with military installations.
In December 2017, Chinese state broadcaster China Central Television showed an aerial shot of the reef, where Beijing had installed military facilities such as early warning radars and close-proximity weapons systems.
A report from Washington-based think tank Asia Maritime Transparency Initiative (AMTI) indicated that China is likely using Kagitingan Reef as its intelligence hub in the Spratly Islands.
"None of the other bases in the Spratlys so far has a comparable array, though smaller ones have been built on Subi and Mischief, suggesting that Fiery Cross might be serving as a signals intelligence/communications hub for Chinese forces in the area," the AMTI said in a brief published February 2018.