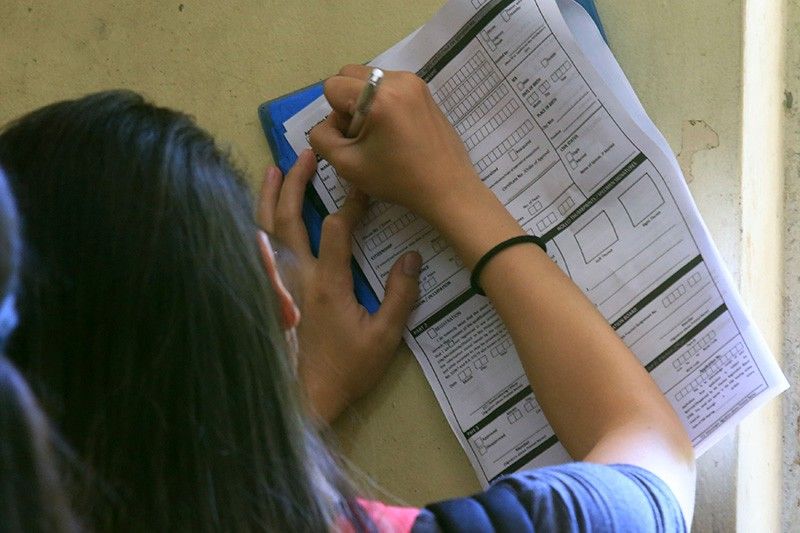 Comelec sets mock polls for January 19
File photo/Philstar.com
Comelec schedules mock elections for January 19
MANILA, Philippines — The Commission on Elections set the mock polls in 60 different precincts across the country for January 19.
"The mock elections will test and ensure the security features, accuracy, integrity, and functional capabilities of the elements of the AES (automated election system)," Comelec spokesperson James Jimenez told reporters in a press conference on Thursday.
The mock elections are in preparation for the upcoming May 13 midterm polls.

According to Jimenez, voting hours for the majority of the areas or those with 100 voters each will be from 6 a.m. to noon, except for three areas in the National Capital Region.
Barangay Pinagbuhatan in Pasig City, Barangay Bahay Toro in Quezon City, and Barangay 669 in Manila, have a higher number of registered voters, with between 800 to 1,000 registered voters, the hours of the mock polls will be extended to 6 p.m.
Normally, Comelec invites voters to participate in the mock polls, using fictitious names or of singers and actors as candidates for various positions.
The mock polls will take place in the following areas:
National Capital Region
Quezon City (1st at 2nd district)
Manila (5th district)
Pasig (2nd district)
Taguig
Pateros
Valenzuela City (1st district)
Muntinlupa City
Luzon
Alaminos City, Pangasinan
Dagupan City, Pangasinan
Tuguegarao City, Cagayan
Aparri, Cagayan
Visayas
Cebu City (1st district), Cebu
Santander, Cebu
Albuquerque, Bohol
Cortes, Bohol???????
Mindanao
Dapitan City, Zamboanga Del Norte
Sergio Osmena Sr., Zamboanga Del Norte
Digos City, Davao del Sur
Bansalan, Davao del Sur
General Santos City, South Cotabato
Surallah, South Cotabato
Jolo, Sulu
Tongkil, Sulu
Lamitan, Basilan
Sumisip, Basilan
A total of 90 vote counting machines will be deployed to the precincts for the mock polls, including 30 backup machines.

The poll body official noted that they will be using the Voter Registration Verification Machines (VRVMs)— newly-acquired machines that verify voters using fingerprint technology — in some precincts during the mock polls including Barangay Pinagbuhatan in Pasig City, Barangay Bahay Toro in Quezon City, Barangay 669 in Manila, and in selected precincts in Cebu, Pangasinan,, Davao del Sur, Zamboanga del Sur, and Cavite.

Despite a scheduled cellular signal shutdown in Cebu City for the Sinulog Festival, Comelec said that the mock polls will still push through.