Firecracker-related injuries rise to 55 prior to New Year's Eve
December 31, 2018 | 5:02pm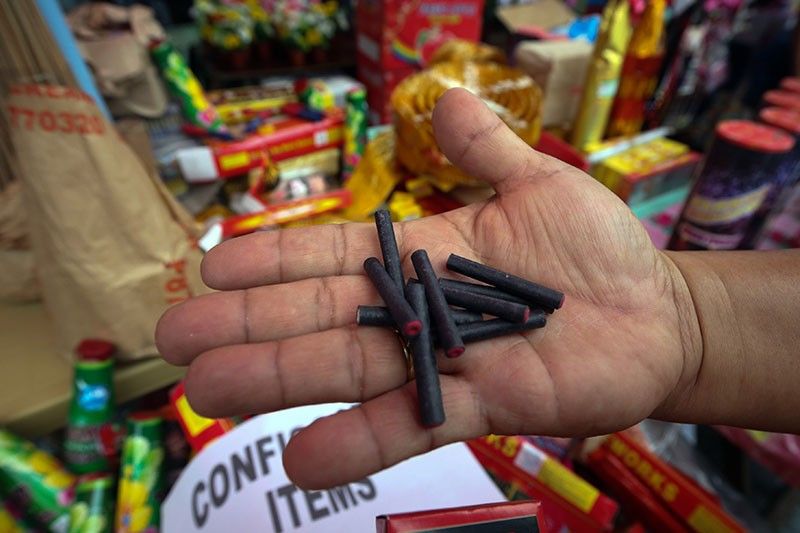 MANILA, Philippines — The Department of Health recorded a total of 55 firework-related injuries since it started surveillance on December 21.
The latest number of injuries was as of Monday morning. This number includes two cases of firework ingestion, according to a report from state-run Philippine News Agency.
From 6 a.m. on December 30 to 5:59 a.m. on December 31, the DOH reported nine firework-related injuries involving males aged between two and 69. The victims reportedly played with firecrackers banned by the government.
Among the total injuries, 27 cases occurred on the streets, 25 at home while the remaining three happened on other places.
Thirty-two injuries were from blasts or burn without amputation, 19 cases suffered from eye injuries, while five had to be amputated after suffering from blasts.
According to the DOH, the latest figure on injuries this year is 50 percent lower than the same period last year. It is also 75 percent less than the five-year average.
In June 2017, President Rodrigo Duterte signed Executive Order 28, which limits the of pyrotechnics to community fireworks displays. It is similar to the firecracker ban that he implemented in Davao City when he was mayor.
The DOH, meanwhile, warned the public against illegal fireworks, including Watusi, Piccolo, Super Lolo, Atomic Triangle, large Judas belt, large Bawang, Pillbox, Boga, Goodbye Philippines, Bin Laden, Mother Rockets, Lolo Thunder, Coke-in-Can, Kwitom, Atomic Bomb, Five Star, Pla-pla, Giant whistle bomb, Kabasi and other unlabeled imported firecrackers. — Patricia Lourdes Viray