Coding lifted for Christmas, New Year holidays – MMDA
December 21, 2018 | 12:00am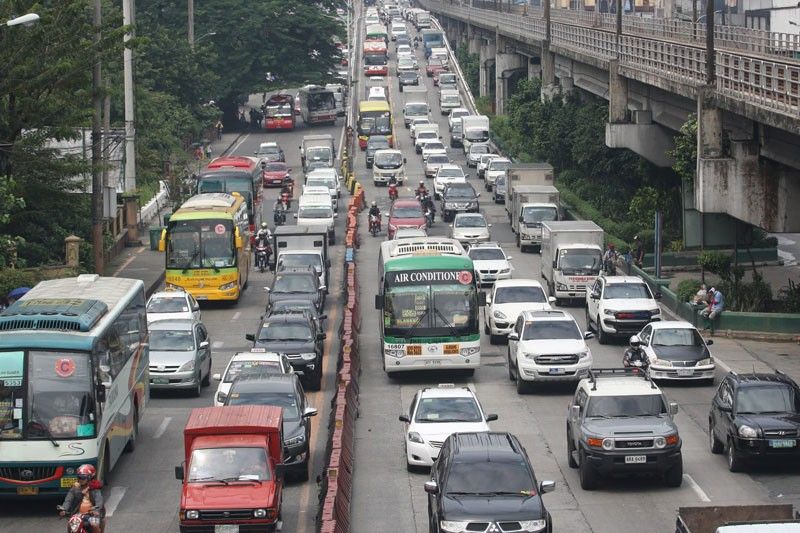 MANILA, Philippines – The Metropolitan Manila Development Authority (MMDA) lifted yesterday the number coding scheme for the Christmas and New Year holidays.
The MMDA suspended the traffic reduction scheme starting today until Jan. 2 next year for provincial buses.
The agency also lifted the number coding for private cars beginning Dec. 24 to Jan. 2.
The announcement brought confusion to the public after MMDA general manager Jojo Garcia said the agency only suspended the number coding scheme for provincial buses.
Garcia said they would still decide whether or not to lift the traffic scheme for private vehicles on Dec. 26 to 28.
The cities of Makati and Las Piñas have not yet issued announcements on the suspension of their own number coding schemes for the holidays.
EDSA traffic slows down to 14 kph
The MMDA warned motorists that travel speed on EDSA is expected to slow down due to the surge of travelers during the holidays.
The MMDA said the average travel speed for both lanes of EDSA as of Dec. 13 was at 14.80 kilometers per hour, or 1.34 kph slower than the 16.14 kph in November.
Garcia said the travel speed along the busiest highway in the metropolis is expected to slow down to 12 kph today.
"This is because of the Christmas rush and the high volume of vehicles," he said.
Based on the MMDA's record, vehicles passing through EDSA increased to 402,000 on Wednesday, higher than its carrying capacity of 288,000 vehicles per day.
The MMDA said the average volume of vehicles on EDSA per day is only 367,000.
Garcia appealed for public understanding and asked motorists to strictly follow traffic rules to decongest traffic in Metro Manila during the holidays.
Bong Nebrija, traffic czar for EDSA, advised motorists to brace for monstrous traffic jams.
"But we are banking on the discipline of the motorists to address the traffic problem," he said.
Nebrija said motorists can experience relief when they start implementing traffic reduction measures early next year.