DOT falls short of 2018 tourist target
December 14, 2018 | 12:00am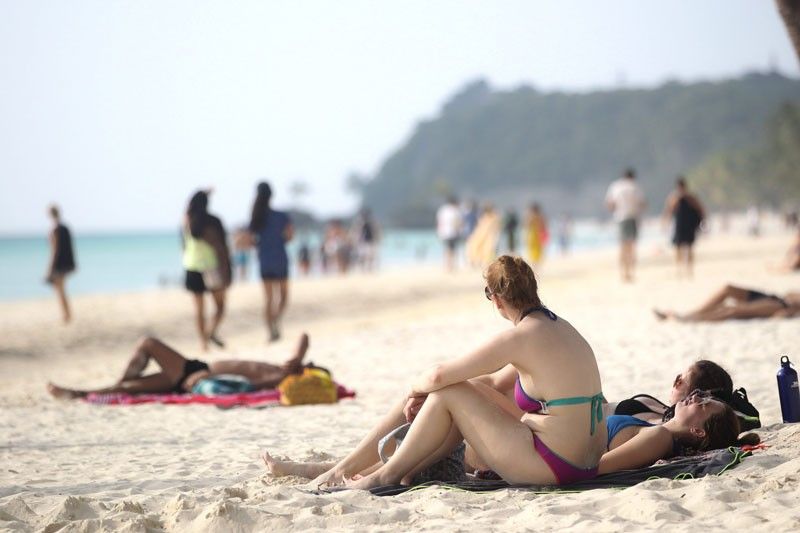 MANILA, Philippines — Even if tourist arrivals in the Philippines increased by 7.43 percent from January to October this year, the Department of Tourism (DOT) said yesterday it will not reach its 7.4 million target for 2018 due to the six-month closure of Boracay.
Tourism Secretary Bernadette Romulo-Puyat said she is seeing about seven million to 7.2 million tourist arrivals by yearend.
"I am confident that it will surpass the previous years, but I don't think it will reach 7.4 million," Puyat told reporters.
An interagency task force composed of the DOT, Department of Environment and Natural Resources and Department of the Interior and Local Government shut down Boracay from April to October upon the orders of President Duterte to rehabilitate the island.?Based on the DOT's record, 5,880,895 tourists have visited the Philippines from January to October or 7.43 percent higher than the 5,474,310 recorded during the same period last year.
The number of tourist arrivals declined by .5 percent in August and was down by one percent in October.
DOT spokesman Undersecretary Benito Bengzon said Boracay is receiving some 80,000 tourists per month, which means that it lost around 480,000 tourists during the six-month closure.
"I think people have to understand that Boracay is such an important and popular destination," Bengzon told reporters at an event in Makati City yesterday. ?In a related development, the DOT has reported that Koreans are still the top tourists in the Philippines, followed by Chinese nationals, Americans, Japanese, Australians and Taiwanese.
Based on the DOT report, China was reported to have the highest increase of tourist arrivals in the Philippines this year with 1,059,788 in 2018 or 30.71 percent higher than the 810,807 in 2017.
The DOT said that it has set its tourist arrival target to 8.2 million for 2019 – a figure that will still be modified by January as it is set to review the National Tourism Development Plan with the Tourism Congress of the Philippines.
Despite its closure, Boracay was still voted as one of the best islands in Asia by readers of international travel magazine Conde Nast Traveler.