Guidelines set for Boracay soft opening
October 8, 2018 | 12:00am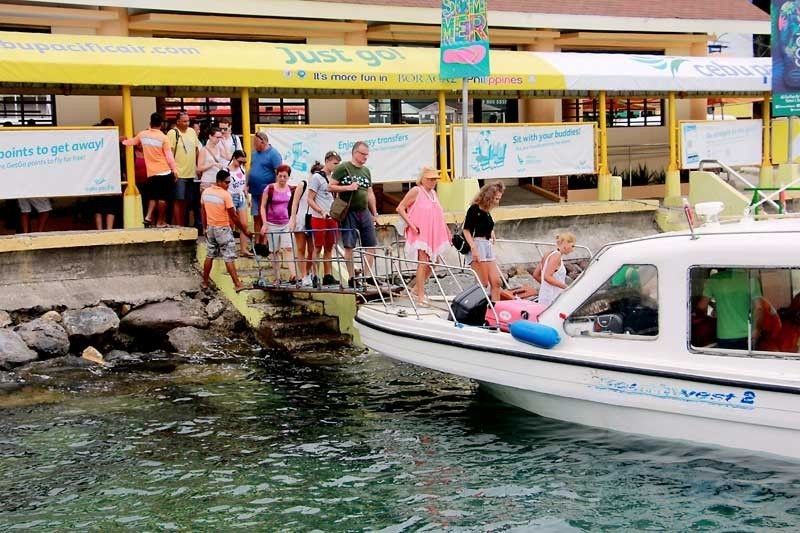 ILOILO CITY , Philippines — The guidelines for local tourists who will visit Boracay island for its soft opening on Oct. 15 have been set.
Niven Maquirang, Caticlan-Cagbang Jetty Port manager, said the Boracay Interagency Task Force for Rehabilitation has approved the guidelines to be implemented during the 11-day dry run prior to its reopening on Oct. 26.
Maquirang had earlier presented the set of guidelines to the local task force composed of the Philippine National Police (PNP), Department of the Interior and Local Government (DILG) and Department of Tourism local government unit (LGU), among others.
"The guidelines are for the entry and exit of tourists, workers and residents for the dry run on Oct. 15," Maquirang said.
"It will be stipulated there kung saan sila dadaong, saan sila bababa, ano ang magiging flow sa Caticlan Jetty Port (where they will dock, where they will disembark and what the flow at the Caticlan Jetty port will be)," he added.
A new scheme, where authorities will designate one entry and one exit point for Boracay tourists, workers and residents, will be implemented, according to Maquirang.
He said tourists will be dropped off at the Caticlan Jetty Port Terminal to take a boat going to the island.
They will then choose their drop-off points: Station 2, Station 3 or Cagban Port.
Residents will also take the Caticlan Jetty Port Terminal and will be dropped off at Cagban Port or Stations 2 and 3.
Meanwhile, workers will take a boat at the reclamation area in going to the island. They will be dropped off at the Manoc-Manoc Port, at the back of the barangay hall.
Authorities, however, might opt to return to the old scheme once the road network repair and works are finished.
Maquirang said no welcome center will be allowed, in the meantime.
Shuttle services, however, will be allowed to pick up their guests in each drop-off point.
Signages will be placed also to indicate to guide residents, workers and tourists of their drop-off points.
Maquirang noted that docking time at the beach front will be from 6 a.m. to 6 p.m.
Guests arriving or departing at an earlier or a later time can coordinate with the Philippine Coast Guard and the Caticlan Jetty Port Administration.
Meanwhile, Maquirang clarified that for the first day of the soft opening, only Aklan residents would be allowed entry.
But by the following day, other local tourists or residents of Western Visayas will be given access to the island.
The scheduled reopening on Oct. 26 will cater to all other tourists, both local and foreign.
Maquirang also stressed that tourists must have a pre-booking with the hotel before they are allowed entry, as authorities will implement the "no booking, no entry" policy.
A verification booth will be stationed at the Caticlan Airport and at the Kalibo International Airport.
"Titingnan doon kung may booking sila o wala (Whether or not they have booking will be checked there). Those without booking will be denied access," Maquirang said.
Equally important is for guests to book their stay with compliant hotels or lodging houses.
As of Sept. 7, the Boracay Inspection Committee has monitored 2,474 establishments. Based on the validation it conducted on the documents submitted by establishments at the one-stop shop, 560 establishments were found to be compliant while 1,455 were non-compliant.
The remaining 459 establishments were closed during inspections conducted.
Maquirang said they would also adhere to the rule that no Ibiza-like parties will be allowed. Sea sports will not also be allowed, in the meantime.