MILF's Murad to head Bangsamoro transition government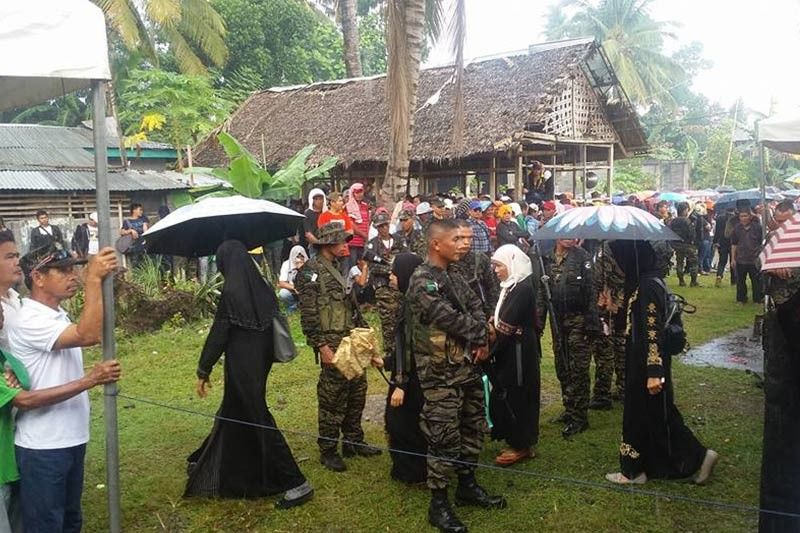 MAGUINDANAO, Philippines (Updated 2:23 p.m., August 24) — The central committee of the Moro Islamic Liberation Front has chosen Hadji Murad Ebrahim to sit as chief minister of a transition government for the proposed new Bangsamoro region.
The new region will replace the Autonomous Region in Muslim Mindanao based on its charter, the Bangsamoro Organic Law.
The consensus for Murad to be the Bangsamoro chief minister was reached during an urgent meeting Tuesday by members of the MILF's central leadership core and senior commanders from across Mindanao in Camp Darapanan in Sultan Kudarat town in Maguindanao.
Murad Murad has been chairman of the MILF since 2003. Other members of the central committee include Ghazali Jaafar of the Bangsamoro Transition Commission and Mohagher Iqbal, chair of the MILF negotiation panel.
The BOL that lawmakers approved last July was premised on two compacts between the government and the MILF—the 2013 Framework Agreement on Bangsamoro and the 2014 Comprehensive Agreement on Bangsamoro.
The two agreements were products of 19 years of peace talks between the government and the MILF, which splintered from the Moro National Liberation Front in the early 1980s.
The MNLF, led by Nur Misuari, signed a peace deal with Malacañang in September 1996.
The transition from ARMM to the Bangsamoro government is expected to commence by January 2019.
Under the Bangsamoro Organic Law, a Bangsamoro Transition Authority will act as an interim government during the transition period between ratification by plebiscite and the first elections in the new region.
"The Moro Islamic Liberation Front shall lead the Bangsamoro Transition Authority, without prejudice to the participation of the Moro National Liberation Front in its membership," the law also says.
The 80 members of the transition authority will be appointed by the president.
(Editor's note: This piece has been edited to indicate that Mr. Murad is chairman of the MILF)