Winston Gatchalian? PCOO admits new blunder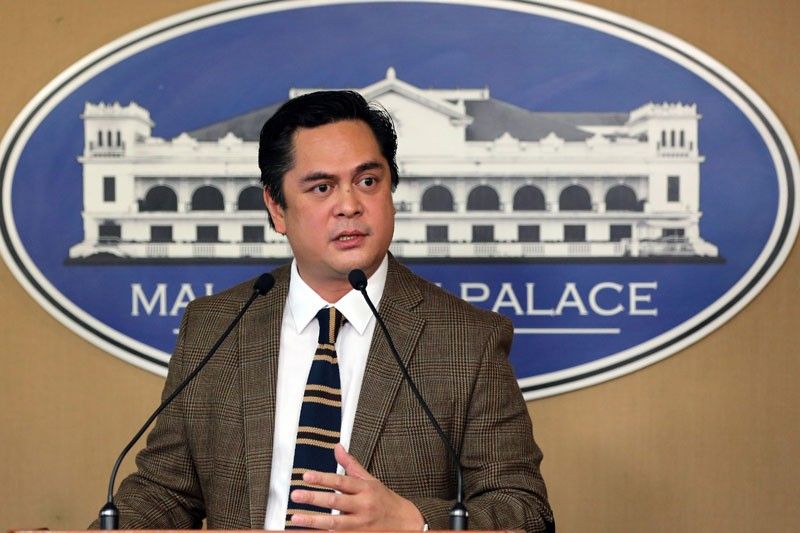 MANILA, Philippines — The Presidential Communications Operations Office (PCOO) has committed another blunder when one of its press releases got the name of Sen. Sherwin Gatchalian wrong.
The press release, which was about the signing of an agreement on free college education, referred to the senator as "Sen. Winston Gatchalian."
Gatchalian was one of the lawmakers who attended the signing ceremony held last June 13 in Malacañang. He attended the event as a co-author of the Universal Access to Quality Tertiary Education Act, the law implemented by the agreement.
The senator himself pointed out the error in his Twitter account last Saturday.
"May pag-asa pa ba ang PCOO? (Is there still hope for PCOO?)," the senator's tweet read.
Broadcaster Arnold Clavio alerted PCOO Secretary Martin Andanar about the blunder through his Instagram account. Andanar said the error, PCOO's third in over a week, has been corrected.
"Thanks for the heads up. Corrected already. Making necessary adjustments (in the) SOP (standard operating procedure) hanggang maayos lahat (until everything has been fixed)," Andanar wrote in his Instagram account.
Asked what SOPs would be adjusted, Andanar replied: "We will keep you posted. (PCOO) Usec. Marvin Gatpayat and Usec. Lorraine Badoy are handling the changes. They are meeting the team tomorrow."
In an erratum posted Saturday, PCOO said Gatchalian was "inadvertently" named "Winston Gatchalian."
In another tweet yesterday, the senator thanked the PCOO for acknowledging its mistake and expressed hope that the error would be the last one.
PCOO drew flak and ridicule this month after it referred to Norway as "Norwegia" and the late former national security adviser Roilo Golez as "Rogelio Golez" in photo captions published online.
PCOO, the agency mandated to relay the President's messages to the public, has corrected the errors.
Presidential spokesman Harry Roque expressed confidence that PCOO would learn from its mistakes but advised the agency to conduct more spell checks.