Makabayan bloc to seek probe into dispersal at condiments factory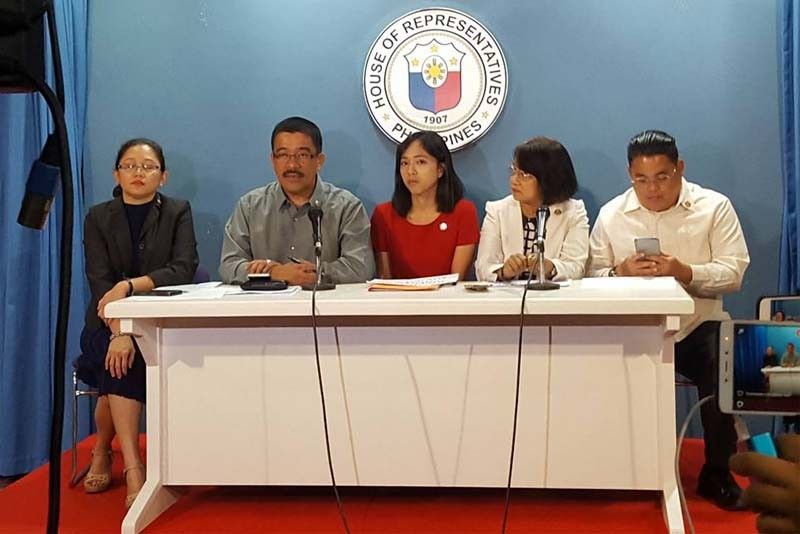 MANILA, Philippines — Lawmakers with the Makabayan bloc on Thursday condemned the violent dispersal of a picket at a factory in Marilao, Bulacan owned by a condiment giant.
"The workers are only asking to become regular employees of NutriAsia after working in the factory for as long as 15 years but the company's and court's response is violent," the seven-member House bloc said.
According to news reports, four workers were arrested in the dispersal, which was prompted by a temporary restraining order that the Bulacan regional trial court issued against the picketing.
"This blatant use of force against workers who are only exercising their rights should be investigated and we will ask Congress to look into this," the Makabayan bloc said.
"Didn't President Duterte himself say that he would eradicate Endo (end-of-contract) and contractualization?" the lawmakers said, referring to a campaign promise that the Palace has said has already been fulfilled through an executive order signed on Labor Day.
READ: Duterte signs EO prohibiting illegal contractualization
The Palace said in May that a complete ban on contractual labor can only be done through Congress.
The bloc is composed of Reps. Carlos Isagani Zarate (Bayan Muna), Antonio Tinio and France Castro (ACT Teachers), Emmi de Jesus and Arlene Brosas (Gabriela Women's Party), Ariel Casilao (Anakpawis) and Sarah Elago (Kabataan party-list).
In a related statement, Kilusang Magbubukid ng Pilipinas stressed that the workers of NutriAsia, Inc. had all the reasons to protest and exercise their right to strike.
It said the protest was caused by the company's allegedly exploitative working conditions, which it said was condoned by the government's contractualization policy and low wage policies.
"We strongly condemn the violent dispersal of NutriAsia workers. This anti-worker, anti-people Duterte government have unleashed its full might and force against sectors fighting for democratic demands," KMP said.
Early in the day, the police arrested several workers of the condiments company in Marilao, Bulacan after they refused to break the picket despite the temporary restraining order.
Picketers had been blocking the entrance and exit to the factory since June 2, halting its operations.
NutriAsia: Not our workers
In a statement during the early days of the strike, NutriAsia, Inc. had denied that the striking workers were their employees.
The condiments firm said that these individuals were employees of B-Mirk Enterprise, Inc., a "toll packer company" that provides services to other companies.
Since the protest began, it was also reported that other sectoral activist groups had also joined the collective action.
KMP also accused the PNP and the local government of Marilao of "violently" dispersing the ranks of the picketing employees upon the prodding of NutriAsia, although the police implemented a court-issued TRO.
"The workers' strike is just, legal and moral. The government's violent response is not," it added.