Roque: Duterte meant China will protect him from 'Westerners', 'whites'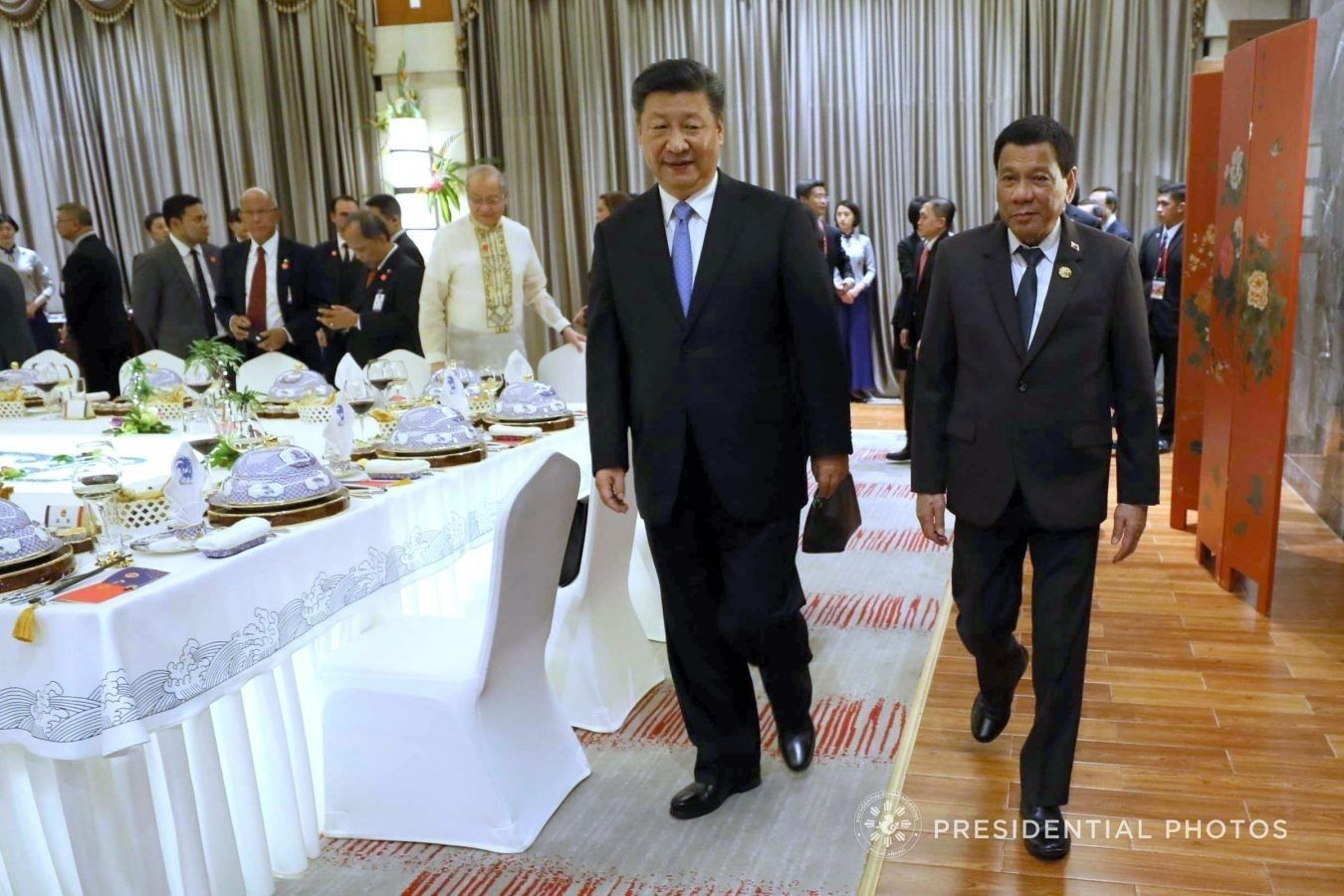 MANILA, Philippines — To put China's supposed assurance to President Rodrigo Duterte that he will not be ousted in context, presidential spokesperson Harry Roque said that "Westerners" might be trying to oust him.
On Tuesday, Duterte claimed that Chinese President Xi Jinping had told him that Beijing will not allow him to be kicked out of office.
WATCH: Roque explains Duterte's statement that China assured him that they will not allow him to be taken out of office. pic.twitter.com/x70xKkcCQV

— christina mendez (@xtinamen) May 16, 2018
"The assurances of [President] Xi Jinping were very encouraging. Eh, they are there. 'We will not allow you to be taken out from your office, and we will not allow the Philippines to go to the dogs,'" Duterte said, quoting Xi. Duterte frequently refers to confidential conversations whose content cannot be independently verified.
RELATED: Duterte destabilizing himself, Trillanes says, after president boasts of China protection | Duterte: China has assured me it will not allow Philippines to be destroyed
Roque said that Duterte's comments only meant that he has support from his Asian neighbors.
"Bagamat dito sa Pilipinas napakalaki ng suporta niya ay may mga talagang mga kumakalaban sa kanyang mga dayuhan lalong lalo na 'yung mga 'Westerners' (Although he has massive support in the Philippines, there really are foreigners who are against him, especially the Westerners)," Roque told reporters on Wednesday.
Asked whether there is a serious threat of an ouster, Roque clarified that the president was only expressing his sentiments.
"Wala naman siguro. Naglalabas lang siya ng saloobin kasi parang wala na siyang mabuting naririnig sa mga 'kaputian (I don't think so. He was just expressing his sentiments because it's like he hasn't heard anything good from the 'whites'),'" the Malacañang spokesman said.
The United States and the European Union have been critical of the Duterte administration following the spate of extrajudicial killings in the conduct of the president's crackdown against illegal drugs.
In September 2017, 39 member states of the United Nations have expressed alarm over the rising "climate of impunity" in the Philippines.
Led by Iceland, the countries called on the Philippines "to cooperate with the international community to pursue appropriate investigations into these incidents, in keeping with the universal principles of democratic accountability and the rule of law."
In March, the Philippines voted against the UN Human Rights Council resolution calling for the protection and promotion of human rights in efforts to address the drug problem in the country.
Despite criticism from the international community, no country has threatened to oust or has even called for the resignation of Duterte.