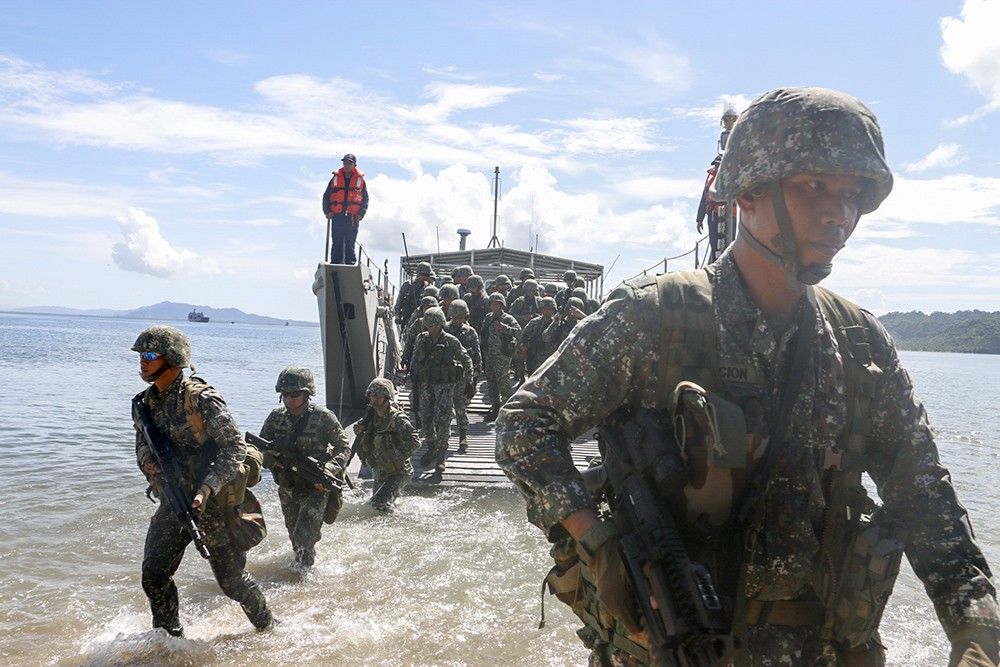 The Balikatan exercises will be conducted from May 7 to 18 at multiple locations in Luzon.
Philstar.com/Efigenio Toledo IV, file
Australia, Japan to join Philippines-US joint exercises
MANILA, Philippines — Forces from Australia and Japan will also participate in the forthcoming joint military exercises between the Philippines and the United States.
The 34th Balikatan exercises between Filipino and US troops will be conducted at multiple locations in Luzon from May 7 to 18.
The Philippine military has also invited the United Kingdom to observe training for mitigation of post-disaster suffering, according to the US Embassy in Manila.
Australian and Japanese forces, meanwhile, will participate in all major training events.
The focus of the joint exercises this year will be on enhancing capabilities of both armed forces of the two countries.
"The training will emphasize mutual defense operations so both nations can more effectively employ forces and provide assistance in the event of crises that endanger public health and safety," the US Embassy said.
Meanwhile, Filipino and American troops have started engaging in community engagement activities a few weeks before the annual joint military exercises.
Filipino and US service members began working on renovating five schools and conducting medical engagements with local residents in Luzon.
"These community outreach projects mark the beginning of several information exchanges and live training events between the two militaries," the US Embassy said in a statement.
The Balikatan exercises is an annual multilateral military exercise between the Philippines and the US, which focuses on mutual defense, counterterrorism, humanitarian assistance and disaster relief.
In September 2016, President Rodrigo Duterte expressed his intent to end the joint military exercises with the US, saying that the war games that year would be the "last one."
Duterte said that the military exercises with Washington were something that Beijing "does not want" as he was then seeking new trade and commercial alliances with China.
The joint war games still pushed through last year but the exercises were smaller since it focuses on humanitarian assistance and disaster response as opposed to previous exercises which included maritime defense drills.
The Armed Forces of the Philippines said that the focus of the Balikatan had been shifted last year "out of the guidance of the president" that the country will experience many disasters.
RELATED: With war games dropped, US-Philippines Balikatan shifts focus