Palace: Government 'has taken steps' to address Facebook data breach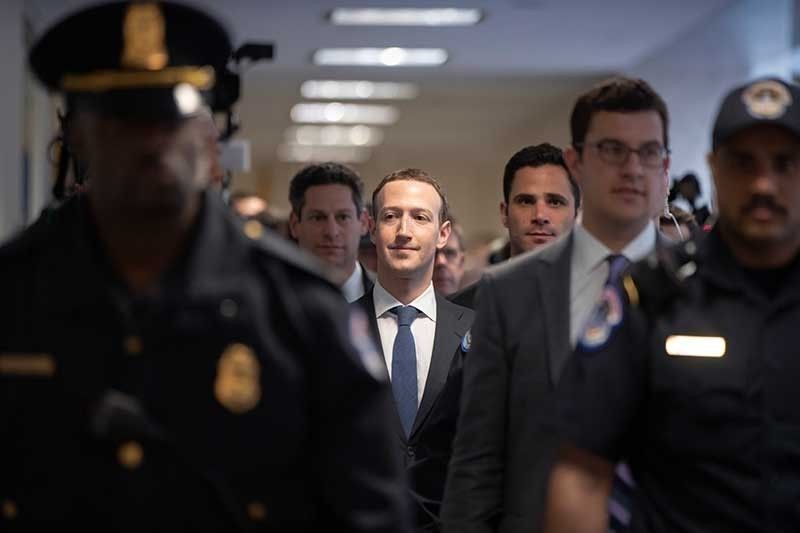 HONG KONG — The Duterte administration said it would enforce a law to protect privacy in the wake of a data breach controversy involving social media giant Facebook.
Presidential spokesman Harry Roque said the government has undertaken measures to ensure that the personal information of Filipinos are secured.
"We have our domestic law, [Data] Privacy Act, and we will enforce that act. Now the data breach, as far as we know, did not occur in the Philippines. But we have taken steps,"Roque said in a press briefing on Wednesday.
Roque cited the case of former Commission on Elections Chairman Andres Bautista, who is now facing charges for his supposed failure to safeguard the data of Filipino voters.
"We take privacy very seriously in the Philippines," the presidential spokesman said.
Facebook is in hot water after it was found that the personal information of about 70 million of its users were shared with consulting firm Cambridge Analytica.
Earlier reports said more than one million people in the Philippines have been affected by the data breach. There are about 67 million Facebook accounts in the Philippines, which has been dubbed as the social media capital of the world.
READ: What you need to know about the Facebook data scandal
'Our friend, Facebook'
Foreign Affairs Secretary Alan Cayetano said the Philippines is watching the data breach issue closely.
"Whether you are an influencer, whether you are an event organizer, Facebook has been a good friend to the Filipino and there are challenges. So if your good friend told other good friends about your secrets, you know you have a problem with your good friend," Cayetano said.
"So definitely there's problem on this data breach but we are also concerned about our friend which is Facebook. So we're eagerly monitoring and watching...So on one hand, it such a blessing and it's created so much opportunity. On the other hand, of course, we're also concern about privacy," he added.
Earlier, photos showing two of Duterte's campaign advisers dining with Cambridge Analytica official Alexander Nix surfaced, raising suspicions that the consultancy firm influenced the outcome of the 2016 elections.
Pompee La Viña, one of the campaign advisers in the photo, has denied tapping the services of Cambridge Analytica and insisted that Nix just sat down with his group during a 2015 event in Manila for a photograph.
Malacañang has denied that the Duterte campaign team had transacted with the consultancy firm and has insisted that the president won the election "fair and square."