UST Alumni Association president resigns over Mocha Uson award
January 23, 2018 | 11:39pm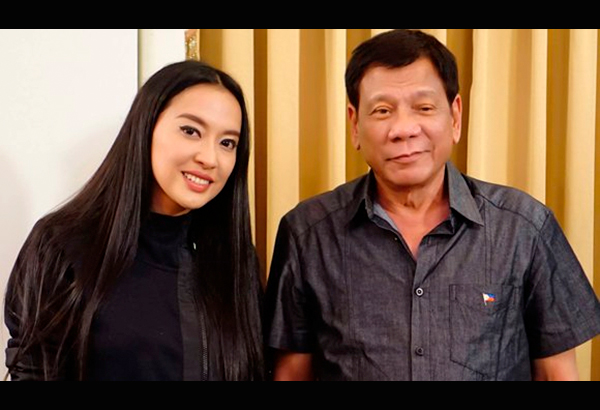 MANILA, Philippines (Originally published on Jan. 23, 2018; 11:39 p.m.) — University of Santo Tomas Alumni Association Inc. (USTAAI) President Henry Tenedero resigned late Tuesday evening following widespread criticism of the Thomasian Alumni in Government Service award given to Mocha Uson.
READ: UST gives award to Mocha Uson for gov't service
"The USTAAI most humbly expresses its sincerest apologies to the Father Rector, UST Administration, alumni, students, and the general public as well for any reactions that may have resulted from the conferment of the recognitions in the Thomasian Alumni in Government Service," the USTAAI said in a statement.
"The USTAAI stands firm with its decision not to rescind the recognition already conferred. As head of the USTAAI, President Henry Tenedero humbly takes full responsibility on what has happened, thus, tendering his resignation," it said.
The award to Communications Assistant Secretary Mocha Uson was widely criticized by many sectors including alumni and current students of UST.
READ: Mocha brings embarrassment to UST — alumni group
The UST administration distanced itself from the award given to Mocha following the backlash.
READ: UST: University not involved in award for Mocha Uson
Akbayan party-list Representative Tom Villarin, a fellow awardee, decided to return the award saying: "I refuse to buy into their recent justification for awarding Mocha Uson that one only needed to be a graduate of our Alma Mater and be part of government."
He described Uson as a "purveyor of fake news, an unrepentant violator of ethical standards in journalism and a free-flowing fountain of foul language."
READ: Lawmaker to return UST alumni award also given to Mocha
The Varsitarian, the official student publication of UST, also slammed UAAI's decision to honor Uson and called for the resignation of the association's leaders.
"For the entire UAAI leadership to have ignored her dubious track record and the controversy it had elicited is sheer incompetence, irresponsibility, stupidity and even corruption," Varsitarian wrote in a strongly-worded editorial.
BREAKING: UST Alumni Association President Henry Tenedero has resigned over government service award for Mocha Uson. The association, however, will not rescind the award. pic.twitter.com/Vy5j9qipVX

— The Varsitarian (@varsitarianust) January 23, 2018