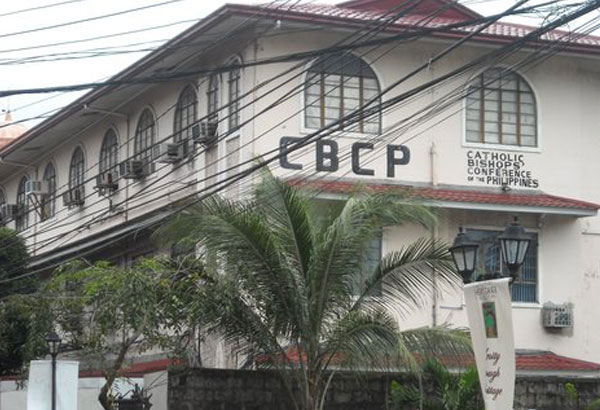 ACN said the Catholic Bishops' Conference of the Philippines (CBCP) has endorsed the Red Wednesday campaign and has invited all cathedrals, minor basilicas and national and diocesan shrines to illuminate their façade in red on Nov. 22. File
Pinoys join Red Wednesday vs Christian persecution
MANILA, Philippines — The façade of Catholic churches will be bathed in red on Nov. 22 as a symbol of solidarity with Christians who have been persecuted for their faith.
In a statement, Aid to the Church in Need (ACN) Philippines, the organization dedicated to serving the needs of persecuted Christian communities worldwide, aims to raise awareness about Christians who are being mistreated because of their faith by participating in the Red Wednesday campaign.
ACN said the Catholic Bishops' Conference of the Philippines (CBCP) has endorsed the Red Wednesday campaign and has invited all cathedrals, minor basilicas and national and diocesan shrines to illuminate their façade in red on Nov. 22.
Several Catholic universities in Manila would also be joining the campaign.
As of last count, the Church-based organization said 82 ecclesiastical territories, churches and universities have pledged to participate in the Red Wednesday campaign.
The Red Wednesday campaign was launched in the United Kingdom in November 2016 and has been adopted by other countries.
ACN Philippines said several studies have shown that Christians are reportedly the most persecuted faith group in the world.
A study by Open Doors, a Christian advocacy group, revealed that the global persecution of Christians has risen over the past four consecutive years.
Another study by the Center for New Religions published findings that over 90,000 Christians were murdered in 2016, equivalent to one Christian being murdered for the faith every six minutes.
The study also showed that half a billion Christians are not able to freely express their faith, ACN Philippines said.
"These findings affirm the declaration of Pope Francis that there are more Christians suffering today than there were in the early years of Christianity," it added.
ACN Philippines said that since the Philippines is a predominantly Christian country, Filipinos might find it difficult to understand the reality that there are Christians who are tormented because of their religion.
Using the color red, which is the color of Christian martyrdom, the ACN would be launching the "Red Wednesday" campaign hoping to educate and inform Christian communities and the general public about the nature and scale of Christian persecution; to encourage Christians to stand up for faith and freedom and the right of Christians to practice their faith without fear and obstruction; and to encourage support for ACN projects in the Philippines and worldwide.