China turns over construction equipment for Marawi rehabilitation
October 24, 2017 | 3:23am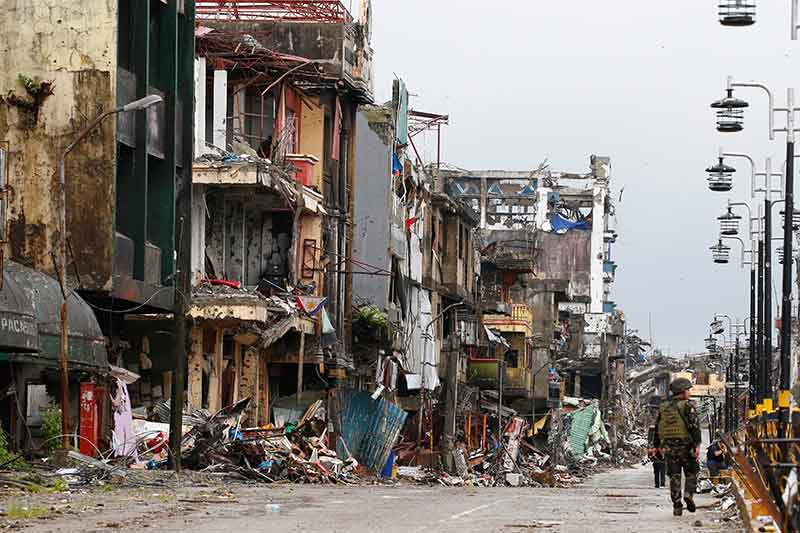 MANILA, Philippines — Beijing on Tuesday officially turned over $3 million worth of heavy equipment to be used for recovery, reconstruction and rehabilitation efforts in Marawi City.
The dump trucks, cement and mixers, excavators and bulldozers were delivered to the Port of Iligan on October 9.
"We are thankful to the Chinese government for the swift and timely arrival of its donation at the Iligan Port," Finance Secretary Carlos Dominguez III said in a statement.
Dominguez noted China was among the first countries to offer its assistance in rebuilding war-torn Marawi.
The Department of Public Works and Highways, the vice-chair of Task Force Bangon Marawi, will oversee the use of the equipment from Beijing.
Aside from construction equipment, China had provided over P7.3 million worth of military assistance to the Philippines, which includes 3,000 rifles and 6 million pieces of ammunition.
READ: How other countries helped regain Marawi
The Finance secretary said that the end of the conflict in the Lanao del Sur capital will further boost confidence in the economy as the government can now focus on reconstructing the city and providing economic opportunities for its residents.
"We expect investor confidence to strengthen further and the economy to grow even faster now that the conflict has been virtually resolved and the government has started raising spending on infrastructure and human capital development, which will supercharge growth and create more jobs for our people," Dominguez said.
Last week, President Rodrigo Duterte declared that Marawi City had been liberated from ISIS-inspired terrorists.
The government, however, is yet to conclude clearing operations and assess the extent of the damage in the Islamic city.
On Monday, Defense Secretary Delfin Lorenzana declared an end to combat operations in Marawi, noting that government troops have finished the last group of Maute stragglers.