Duterte declares Marawi freed from terrorists
October 17, 2017 | 6:23am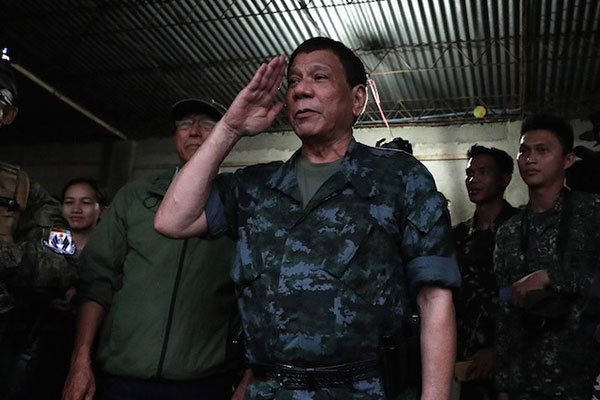 MANILA, Philippines — President Rodrigo Duterte on Tuesday declared the liberation of besieged Marawi City from terrorists.
"Ladies and gentlemen, I hereby declare Marawi City liberated from the terrorist influence that marks the beginning of rehabilitation," Duterte said in a speech before troops 148th day into the crisis.
Duterte's announcement came after Marawi siege leaders Isnilon Hapilon and Omar Maute were killed in a military operation on Monday dawn. His announcement drew cheers from troops present during his speech.
Marawi City has been besieged by the ISIS-inspired terror group Maute since May 23.
The president declared martial law in the whole of Mindanao to neutralize the local terror group and contain violence in the region. He also suspended the privilege of the writ of habeas corpus in the region.
Despite the liberation of Marawi City, martial law will take effect until December 2017.
The Armed Forces of the Philippines reported that as of October 16, 824 terrorists were killed, 827 firearms were recovered and 1,771 hostages were rescued. On the part of the government, 162 soldiers were killed and 1,000 others were wounded in action.
AFP chief Eduardo Año earlier said they are still pursuing dozens of fighters in the battlefield including Indonesians and Malaysians.
After the crisis, the AFP said it would be pursuing the Abu Sayyaf group and the Bangsamoro Islamic Freedom Fighters next in a vow to end terrorism in Mindanao.