House dismisses VACC, Vanguard complaint vs Sereno
September 13, 2017 | 6:44am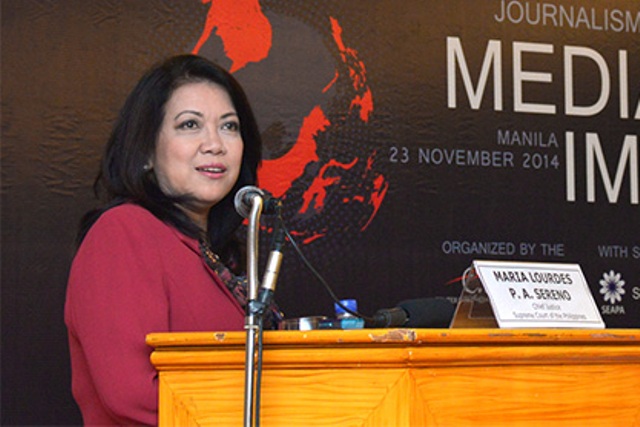 MANILA, Philippines (Updated 3:23 p.m.) — The House justice committee on Wednesday dismissed the second impeachment complaint filed against Chief Justice Maria Lourdes Sereno after it was found insufficient in form.
Only five solons found the second complaint sufficient, while 28 voted against it due to "flawed" verification.
Majority Leader Rep. Rodolfo Fariñas said the impeachment complaint against Sereno filed by Dante Jimenez of the Volunteers Against Crime and Corruption and Eligio Mallari of the Vanguard of the Philippine Constitution was not properly notarized.
VACC is an advocacy group supportive of President Rodrigo Duterte's bloody war on drugs.
Fariñas reiterated that complainants should follow the proper verification form.
The same committee had earlier deemed the first complaint filed by lawyer Larry Gadon sufficient in form and substance. Thirty panel members agreed with COOP-NATCO party-list Rep. Anthony Bravo to declare the validity of lawyer Gadon's complaint, while only four lawmakers voted against it.
READ: House panel approves first impeach complaint against Sereno
In the Jimenez-Mallari complaint, Sereno is accused of culpable violation of the Constitution and betrayal of public trust.
Sixteen solons endorsed the complaint of Jimenez and Mallari.
Sereno's spokesperson Carlo Cruz in a televised interview on ANC said their camp is "happy that the VACC complaint has been dismissed, but we are disturbed that Gadon complaint has been deemed sufficient."
Sereno will be given 10 days to answer Gadon's complaint upon receipt.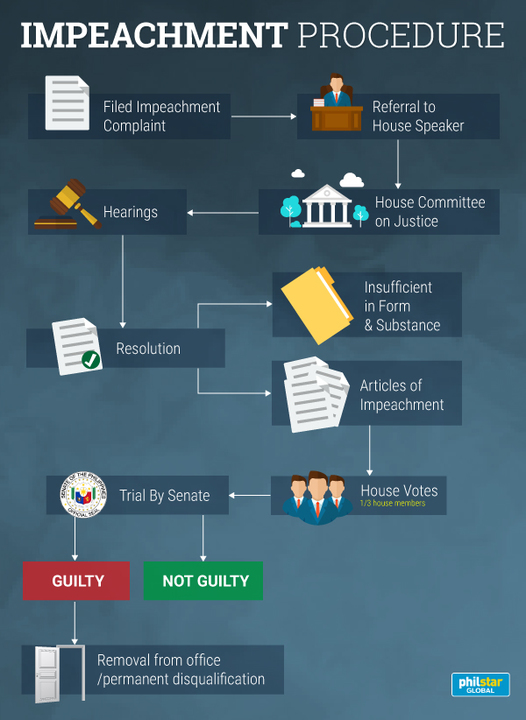 The justice committee, after hearing and by a majority vote of all its members, shall submit a resolution within 60 days. The resolution will then be calendared for consideration by the House within 10 session days.
A vote of at least one-third of all House members is necessary either to affirm a favorable resolution with the articles of impeachment of the committee or override its contrary resolution. This translates to at least 98 members of the House given there are 292 congressmen at present.
The Senate has the sole power to try and decide all cases of impeachment.