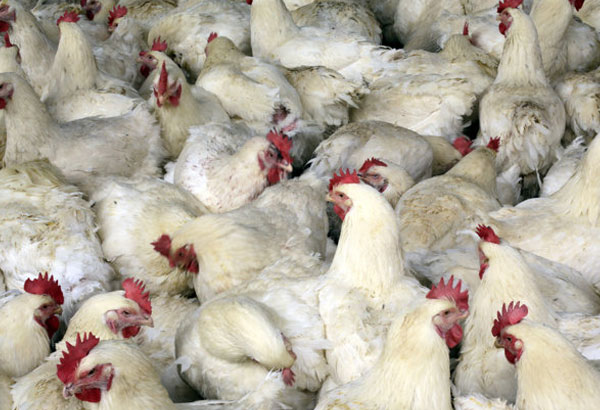 The entire province of Pampanga has been placed under a state of calamity after the agriculture department confirmed the bird flu outbreak in the town of San Luis, Pampanga. Philstar.com/File photo
Public urged: Remain calm, vigilant amid bird flu outbreak in Pampanga
(Philstar.com) - August 12, 2017 - 9:23am
MANILA, Philippines - Malacañang on Saturday asked the public to remain calm yet vigilant following the confirmation of avian influenza virus (bird flu) outbreak in San Luis, Pampanga.
Presidential spokesman Ernesto Abella said the government is closely monitoring the situation in the affected areas to prevent the virus from spreading.
"As of this time, there has been no report of bird-to-human contamination," Abella said.
On Friday, Agriculture Secretary Emmanuel Piñol reported that test specimens confirmed the presence of highly pathogenic avian influenza (HPAI) subtype H5 in the town of San Agustin in San Luis, Pampanga, killing 37,000 birds in six farms particularly poultry, quail and ducks.
READ: DA confirms bird flu outbreak in Pampanga l First bird flu outbreak: 400,000 to be culled
Piñol said initial reports showed that the first outbreak started in a certain quail farm, killing around 50 of the 70 ducks and eventually spreading in the poultry farms.
While virus transmission from animals to humans is low as said by the Department of Health, the bird flu virus can be deadly to humans when infected.
Abella said the health department is helping DA in its "avian flu investigation and containment activities" which include providing flu vaccinations and protective equipment for poultry handlers and responders.
"Heightened surveillance for flu-like syndromes is now instituted in Pampanga within 7km radius of the affected farms," he added.
Abella advised residents ?near the affected areas showing symptoms of flu to immediately go to their local health center or nearest thospital for laboratory tests.
Bird flu virus, according to DOH, could be transferred through respiratory routes.
"Properly cooked chicken meat and eggs remain safe to eat," Abella said.
Gov. Lilia Pineda declared the entire province of Pampanga under a state of calamity after the agriculture department confirmed the bird flu outbreak in the town of San Luis, Pampanga.