Maute group frees 107 inmates amid clashes in Marawi City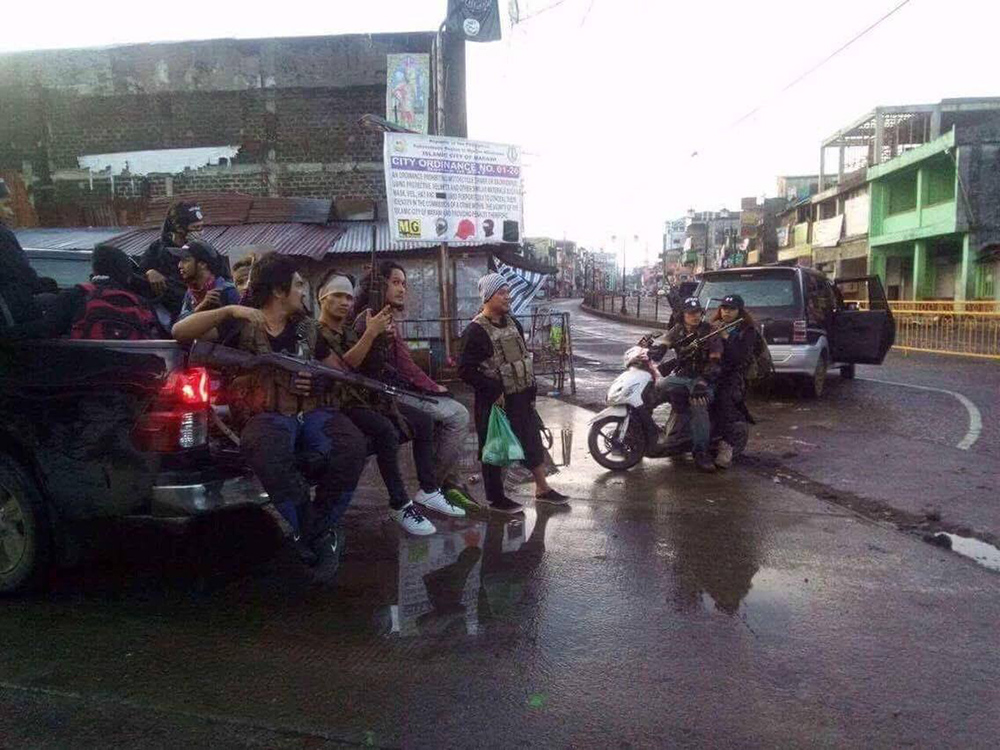 LANAO DEL SUR, Philippines - Maute gunmen set free 107 inmates in two jails they attacked late Tuesday amid gunfights on streets in Marawi City.
Extremists also abducted eight people as fighting ensued in Barangay Basak Malulut, scene of the initial encounters between the Maute terror group and personnel of the Army's 103rd Brigade.
Gov. Mujiv Hataman of the Autonomous Region in Muslim Mindanao on Wednesday said Maute gunmen simultaneously stormed the Malabang District Jail and the Marawi City Jail at dusk Tuesday, disarmed guards and freed a total of 107 inmates.
They also commandeered vehicles parked inside the fenced facilities as they escaped.
"They even took one government vehicle used in transporting detainees from the jail to the court," Hataman told The STAR Wednesday afternoon.
He said he also received a report from security officials in Marawi City that eight residents were snatched by extremists as hostilities spread through villages outside of Barangay Basak Malulut.
The intermittent skirmishes between heavily-armed Maute terrorists and soldiers have spilled over to seven villages in Marawi City by dawn Wednesday.
Marawi City is the capital of Lanao del Sur, a component province of ARMM, which also covers Maguindanao in central Mindanao, and the islands of Basilan, Sulu and Tawi-Tawi.
"We already have the names of the people the Maute terrorists abducted but we have to keep their names meantime," Hataman said.
Hataman also confirmed the burning by marauding Maute gunmen of a Catholic church and an old school, the Dansalan College in Marawi City.
The ARMM's executive department has sent to Marawi City a relief contingent led by Hataman's deputy, Vice Gov. Haroun Al-Rashid Lucman, to attend to the needs of residents affected by the hostilities.
Lucman, who is ARMM's concurrent regional social welfare secretary, said thousands of residents in Marawi City have evacuated to Iligan City in Region 10 and in nearby towns in Lanao del Sur.
"Tension is so high in Marawi City," Lucman said on Wednesday.
Evacuees have confirmed to The STAR that extremists have positioned themselves atop some buildings in the city showing the black flag of the Islamic State of Iraq and Syria, as if taunting the police and the military.
Some extremists also occupied at least three mosques, where they also displayed ISIS flags.
Hataman said he and the mayor of Marawi City, lawyer Majul Gandamra, are coordinating their efforts to address the security problem in the area.
"We are now reaching out to Christian residents of Marawi City so that we can bring them to a safe place because the terrorists have threatened to execute them summarily," Hataman said.