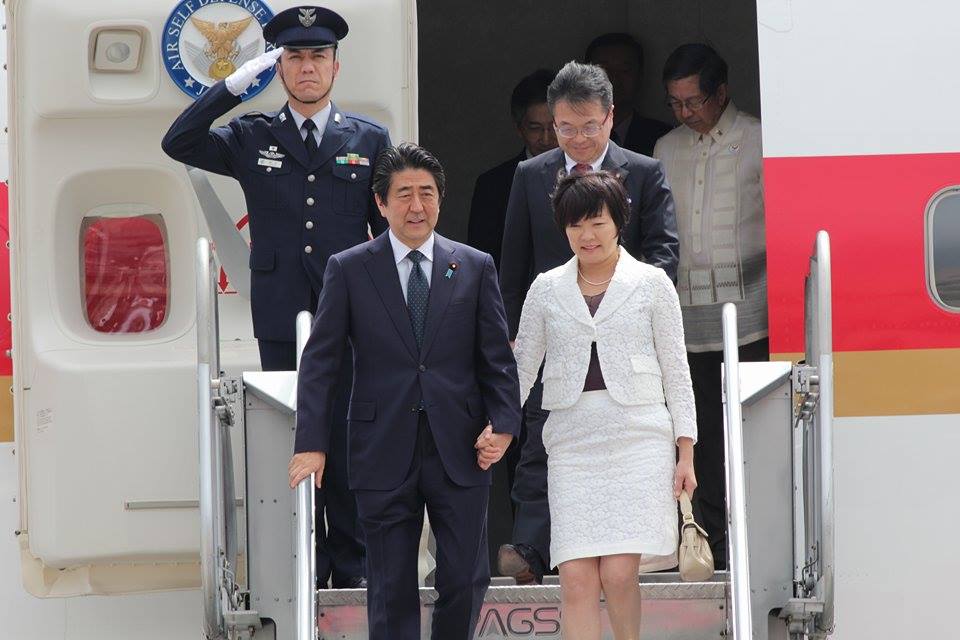 Japan Prime Minister Abe will be the first head of state to visit during the Duterte administration. Philstar.com/Jonathan Asuncion, file
Japan PM Abe to visit Manila, Davao
MANILA, Philippines — Japanese Prime Minister Shinzo Abe will visit the Philippines on January 12 and 13, the first head of state to visit the country under the presidency of Rodrigo Duterte, Foreign Affairs Secretary Perfecto Yasay Jr. confirmed yesterday.
Of the many countries Duterte has visited since he became president, Japan is the first to return the gesture. Yasay said Abe's visit reciprocates Duterte's own successful trip to Japan last October.
Aside from a swing to member countries of Association of Southeast Asian Nations — the customary tour that every new Philippine president undertakes — Duterte also visited China, Japan, New Zealand and Peru, where he attended Asia Pacific Economic Cooperation meetings.
"Prime Minister Abe has indicated that the best day for him to come will be on the 12th and 13th of January and we'll be preparing for this," Yasay told VERA Files.
"What would be significant about this visit would be that he would like to go to Davao," Yasay added. "You see, Japanese Foreign Minister Fumio Kishida was the first foreign minister that visited Davao under President Duterte. I have yet to know of any foreign minister who has visited Davao, for that matter."
Kishida made a courtesy call on Duterte in Davao on August 11 and announced Japan's offer of a $2.4-billion loan package to build a new railway in the Philippines aimed at easing Manila's notorious gridlock.
Japan also offered to support a similar project in Mindanao.
Yasay said Japan has been very active in helping the Mindanao peace process, and is the country's biggest source of Official Development Assistance.
Yasay noted significant Japanese assistance in beefing up Philippine's capacity building measures in maritime security and in the fight against terrorism.
Japan is also keen on supporting the Philippines' anti-drug campaign, and is interested in extending assistance to ASEAN in the fight against drugs to make ASEAN a drug-free region.
"Japan might want to look at how they can contribute in building a rehabilitation center in the country. So he will be visiting Davao, he will be coming to Manila we will have activities here for him and we will also have activities for him in Davao," Yasay said.
Early this month, Katsuyuki Kawai, special adviser to the Prime Minister, met with Duterte in Manila to discuss possible assistance to help implement the war against drugs in the Philippines.
This consultation followed Abe's announcement during Duterte's visit to Japan that he would provide assistance in combating drug-related crimes in the Philippines.
(VERA Files is put out by veteran journalists taking a deeper look at current issues. VERA is Latin for "true.")