January 6 US Capitol riot
+ Follow Story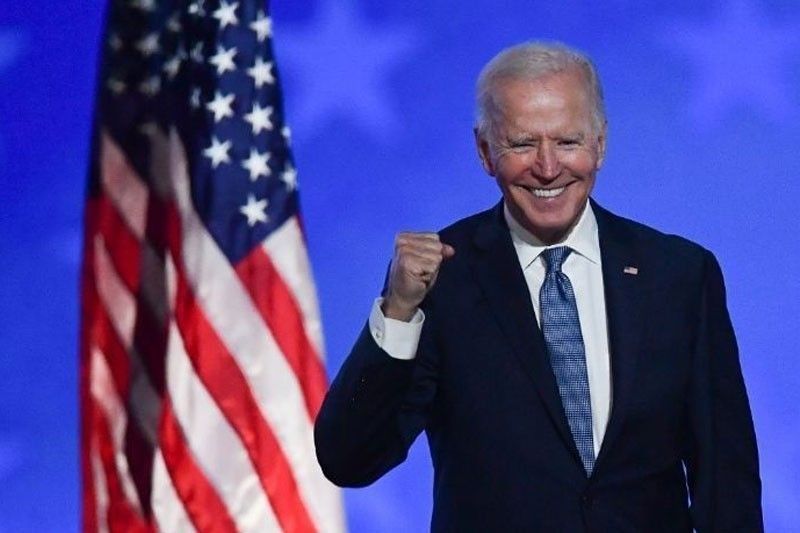 June 23, 2022
The congressional panel investigating last year's attack on the US Capitol announces a break from its blockbuster series of televised hearings after receiving a glut of new video footage of Donald Trump and his family from a documentary filmmaker.
Chairman Bennie Thompson did not elaborate on the timetable but said further hearings after the two in July were "always a possibility."
"The timeline of the hearings is driven, and continues to be driven, by the investigation. The select committee continues to receive relevant new evidence that we think is very important to the investigation," an aide to the panel says. — AFP
June 20, 2022
A new round of hearings this week by the congressional committee probing the January 6, 2021 US Capitol riot promises further drama, with one member saying former vice president Mike Pence might be subpoenaed.
As the House select panel works to focus attention on what it says was an illegal scheme backed by Donald Trump to overturn the results of the 2020 elections, a new poll shows most Americans believe the former president should face charges. — AFP
June 17, 2022
Donald Trump pressured his vice president to go along with an illegal plot to overturn the 2020 US election and whipped up a mob that put his deputy's life in danger when he refused, congressional investigators and former administration aides say.
The House committee probing last year's attack on the US Capitol detailed how the former president berated Mike Pence for not going along with the scheme both knew to be unlawful -- even after being told violence had erupted as Congress was meeting to certify Joe Biden's victory.
At its third public hearing into the January 6, 2021 insurrection, the panel details a "relentless" pressure campaign by Trump on Pence -- as cornerstone of a criminal conspiracy to keep the defeated president in power.
"Donald Trump wanted Mike Pence to do something no other vice president has ever done: the former president wanted Pence to reject the votes and either declare Trump the winner or send the votes back to the states to be counted again," panel chairman Bennie Thompson says. — AFP
June 10, 2022
A congressional panel investigating last year's mob assault on the US Capitol laid out its case Thursday that Donald Trump and his claims of a stolen election were at the heart of what amounted to an "attempted coup" to remain in power.
In a prime-time presentation of its findings from a year-long probe, the special committee sought to persuade a divided country of the existence of a deep-rooted and ongoing plot — orchestrated by the former president — to overturn the result of the 2020 election won by Joe Biden.
"President Trump summoned the mob, assembled the mob and lit the flame of this attack," the Republican vice chairwoman of the panel, Liz Cheney, said in her opening remarks at the first in a series of hotly anticipated summer hearings.
Minutes earlier, Democratic committee chief Bennie Thompson accused Trump of being "at the center of this conspiracy."
"January 6 was the culmination of an attempted coup — a brazen attempt, as one rioter put it shortly after January 6 — to overthrow the government. The violence was no accident," he said.
Rioters acted "at the encouragement of the president of the United States," to march on Congress and block the formal transfer of power by lawmakers to Biden, he added. — AFP
June 10, 2022
A congressional panel investigating last year's deadly Capitol riot opens its first public hearing, at which it intends to make the case that Donald Trump and his claims of a stolen election were at the heart of a conspiracy that drove the mob assault.
In a live, prime-time presentation of its findings from a year-long probe, the special committee is seeking to persuade a divided country of the existence of a deep-rooted and ongoing plot to undermine core tenets of the US Constitution and overturn the result of the 2020 election. — Agence France Presse
June 7, 2022
The committee investigating last year's assault on the US Capitol launches public hearings Thursday, promising explosive revelations as it lays out in granular detail the story of the deadly siege and assesses Donald Trump's culpability.
In the first of six made-for-TV presentations, the panel of lawmakers will aim to demonstrate that the president and his inner circle committed felonies in a criminal conspiracy to overturn his 2020 election defeat to Joe Biden that culminated in the violence of January 6, 2021.
Democratic panel member Jamie Raskin said at a recent event at Georgetown University in Washington that the hearings would "tell a story that will really blow the roof off."
"No president has ever come close to doing what happened here in terms of trying to organize an inside coup to overthrow an election and bypass the constitutional order," Raskin said. — AFP
June 7, 2022
A leader of the Proud Boys and four other members of the far-right group face sedition charges on Monday in connection with the January 6 assault on the US Capitol.
Henry "Enrique" Tarrio, 38, is already indicted on other charges related to the failed attempt by supporters of former president Donald Trump to block Democrat Joe Biden's election victory.
A superseding indictment unveiled on Monday adds the more serious charge of seditious conspiracy to the charges against Tarrio, the former "national chairman" of the Proud Boys, and the four other members. — Agence France Presse
May 5, 2022
The eldest son of former American president Donald Trump has met with the congressional committee investigating the 2021 assault on the Capitol, US media reported Wednesday, citing unnamed sources.
Donald Trump Jr. was a top figure in his father's 2020 re-election campaign and one of the most high-profile spreaders of the defeated leader's false claims of widespread election fraud.
He was with Trump in the Oval Office before the president's speech at the January 6, 2021 "Stop the Steal" rally that inflamed a mob that laid siege to the Capitol as lawmakers were certifying Joe Biden's victory.
The interview, conducted without a subpoena on Tuesday, was held via video link over around three hours and was cordial, a source told CNN, adding that Trump Jr. answered every question and did not assert his Fifth Amendment right to silence. — AFP
April 29, 2022
The committee investigating the 2021 US Capitol assault plans to stage public hearings in June, it said Thursday, and release its findings at the height of the midterm election campaign later this year.
Across eight hearings, key witnesses interviewed by the congressional probe will testify publicly for the first time on the alleged plot that led to the January 6 insurrection as well as the events of the day itself.
"We'll tell the story about what happened," Bennie Thompson, the chairman of the House select committee probing the violence, told reporters.
"We will use a combination of witnesses, exhibits, things that we have through the tens of thousands of exhibits... as well as the hundreds of witnesses we deposed or just talked to in general." — AFP/Frankie Taggart
April 7, 2022
US lawmakers vote to recommend criminal contempt charges against two allies of former president Donald Trump, tightening the net on key figures from the previous administration accused of involvement in last year's deadly Capitol assault.
Former White House trade director Peter Navarro and deputy chief of staff Dan Scavino were subpoenaed to answer questions before the congressional committee probing the riot, but did not show up.
"They have been given every opportunity to come forward, yet have attempted to obstruct the pursuit of justice and to stonewall the committee's work and conceal the truth," said Democratic panel member Elaine Luria.
Addressing the pair directly, she added: "My question remains: What are you covering up and who are you covering for?" — AFP
March 29, 2022
Lawmakers investigating the 2021 assault on the US Capitol are set to begin criminal contempt proceedings against two key allies of former president Donald Trump for refusing to testify.
Former trade director Peter Navarro and deputy chief of staff Dan Scavino are subpoenaed to appear before the congressional panel probing the January 6 riot, but didn't show up.
The committee, headed by a Democratic lawmaker with a Republican deputy, is expected to vote unanimously to approve a recommendation that the full House of Representatives cite the pair for criminal contempt of Congress.
The Democratic-controlled House will vote soon after to refer Navarro and Scavino to the Justice Department to consider charges. If successfully prosecuted, they would be facing several weeks of jail time. — AFP
January 31, 2022
Former US President Donald Trump has suggested he would pardon some of those charged for their part in the assault on the US Capitol last year if he were reelected in the 2024 presidential vote.
"If I run, and if I win we will treat those people from January 6th fairly. We will treat them fairly. And if it requires pardons, we will give them pardons because they are being treated so unfairly," Trump says at a rally on Saturday night in Conroe, Texas. — AFP
January 20, 2022
The US Supreme Court rejects a bid by former president Donald Trump to block the release to a congressional committee of documents related to the January 6 attack on the US Capitol.
Trump, citing executive privilege, had sought to prevent the documents held by the National Archives from being given to the committee investigating the assault on Congress by Trump supporters.
Trump, who has been accused of fomenting the assault on the Capitol, had asked the nation's highest court to stay a ruling this month by a federal appeals court which rejected his attempt to keep the documents and records secret.
But the Supreme Court, in an 8-1 vote, refuse to issue a stay and upheld the appeals court ruling. — AFP
January 5, 2022
Donald Trump on Tuesday abruptly gave up his plan to steal the limelight on the anniversary of the January 6th assault against Congress, leaving President Joe Biden to address a divided nation.
Trump's decision to ditch his controversial press conference in Florida means Americans will be spared a bitter split-screen moment on Thursday.
If it had gone ahead, Biden would have marked what he calls "one of the darkest days" in US history, while Trump, just a few hours later, was due to promote his lie about being cheated out of victory in the 2020 presidential election. — AFP
December 27, 2021
As US Republicans cheered impressive gains in state elections in the fall, their leader may not have been so delighted as he followed the results from his fiefdom in southern Florida.
For the results of the gubernatorial races — victory in leftward-trending Virginia and an unexpectedly narrow defeat in deeply Democratic New Jersey — proved one thing beyond doubt: Republicans can win without Donald Trump.
Whisper it, but five years after submitting entirely to the will of its mercurial leader, and one year ahead of the crucial midterm elections, the Republican Party is tentatively picturing life after Donald.
"At this stage, he would be the frontrunner if he chose to enter the 2024 presidential race," Matt Lacombe, an assistant professor of political science at New York liberal arts school Barnard College, told AFP.
"But it's also very possible that coordination among potential candidates and party officials... would be sufficient to prevent him from pursuing or succeeding in a second run." — AFP
July 7, 2021
Six months after the insurrection at the US Capitol by supporters of Donald Trump, US President Joe Biden called on Congress to investigate the assault, calling it an "existential crisis" for democracy.
"Not even during the Civil War did insurrectionists breach our Capitol, the citadel of our democracy," Biden said in a statement. "But six months ago today, insurrectionists did."
"This was not dissent. It was disorder. It posed an existential crisis and a test of whether our democracy could survive — a sad reminder that there is nothing guaranteed about our democracy," Biden said of the January 6 attack, meant to disrupt a session of Congress called to certify Biden's election win over then president Trump.
Biden called on "people of goodwill and courage" to investigate the riot and its origins and urged Democrats, Republicans and independents to work together. — AFP
May 19, 2021
With fidelity to former president Donald Trump all but solidified, America's Republican Party is tilting towards an outright embrace of an unsettling falsehood: that Democrats stole the 2020 election.
Republican leaders are quick to assert that Joe Biden is the duly elected president, and that their main goal now is to propose bold political ideas that will help them win back control of the Senate and House of Representatives next year.
But in the halls of Congress, talk keeps circling back to Trump, and whether allegiance to the former president above all else is the smart play for Republicans despite his persistent deceit about last November's vote.
Asked Tuesday by AFP if Trump's relentless claims of voter fraud will hurt Republicans in next year's midterm elections, GOP Senator John Cornyn dismissed the suggestion.
"I think that's behind us," Cornyn stressed as he stepped into a Senate elevator, turning to say it is the media, and not Trump, that "keeps talking about" the election. — AFP
February 14, 2021
US President Joe Biden said Saturday that despite Donald Trump's acquittal in the US Capitol insurrection trial the charges against him are not in dispute and the attack shows "democracy is fragile."
"While the final vote did not lead to a conviction, the substance of the charge is not in dispute," Biden said after the Senate voted 57-43 to acquit Trump in his second impeachment trial.
"This sad chapter in our history has reminded us that democracy is fragile. That it must always be defended. That we must be ever vigilant," Biden said in a statement after Trump's trial on charges he incited the mob that overran Congress on January 6. — AFP
February 5, 2021
A Democratic-led US House voted Thursday to discipline a congresswoman who embraced QAnon conspiracy theories, capping weeks of mounting turmoil over holding to account a lawmaker whose extremist rhetoric caused a rupture in Republican ranks.
By a modestly bipartisan vote of 230 to 199, Georgia conservative Marjorie Taylor Greene, a fierce supporter of former president Donald Trump, was stripped of her two committee assignments, even hours after she took to the House floor to express regret for spreading misinformation. — AFP
February 3, 2021
US President Joe Biden paid his respects Tuesday at a solemn memorial in the Capitol to the policeman who died of injuries he suffered there last month in an attack by Donald Trump's supporters.
With the First Lady at his side, Biden bowed his head and rested his hand on the tabletop bearing the ashes of officer Brian Sicknick, who was given the rare honor of lying in honor at the building housing the United States Congress.
Sicknick was reportedly struck in the head with a fire extinguisher while struggling with the rioters who swarmed through the halls of Congress as they tried to undo Biden's election victory over Trump.
The 42-year-old member of the force that protects the ground of the Congress returned to his office where he collapsed and was taken to the hospital, according to the Capitol Police.
He died the next day, they said, bringing the death toll from the violent attack to five. — AFP
January 26, 2021
The US House of Representatives formally presented an article of impeachment to the Senate on Monday accusing Donald Trump of inciting the storming of the Capitol, triggering the first-ever impeachment trial of a former president.
In a solemn procession, the nine House impeachment managers silently walked the article of impeachment through the same ornate halls of Congress overrun by Trump supporters on January 6 and delivered it to the secretary of the Senate.
Trump's Senate trial is to begin the week of February 8. — AFP
January 21, 2021
China on Thursday urges a new era of relations between Beijing and Washington, as President Biden's inauguration brought an end to the fractious term of Donald Trump.
"With cooperation from both sides, the better angels in China-US relations will beat the evil forces," foreign ministry spokeswoman Hua Chunying tells a press briefing. — AFP
January 20, 2021
US President Donald Trump says he will be "back in some form" before boarding Air Force One for Florida on Wednesday ahead of the inauguration of his successor, Joe Biden.
"This has been an incredible four years," Trump says in brief remarks to staff, supporters and members of his family gathered at Joint Base Andrews outside Washington.
"We've accomplished so much together," he says. "I will always fight for you.
"We will be back in some form." — AFP
January 20, 2021
US President Donald Trump leaves the White House for the final time on Wednesday, heading by helicopter to a nearby military base where he will fly to Florida, skipping the inauguration of successor Joe Biden in an extraordinary break with tradition.
Trump, 74, and First Lady Melania Trump walked a short red carpet and boarded Marine One on the White House lawn on a sunny but chilly day in Washington for the short flight to Joint Base Andrews, where he will board Air Force One.
In brief remarks to reporters, Trump says it had been an "amazing four years" and the "honor of a lifetime."
"I just want to say goodbye," he says. — AFP
January 20, 2021
German President Frank-Walter Steinmeier expresses relief that Joe Biden was replacing Donald Trump as US president on Wednesday, calling it a "good day for democracy".
"I am greatly relieved that Joe Biden will be inaugurated as president today and move into the White House," the head of state says.
"I know this feeling is shared by many people in Germany." — AFP
January 20, 2021
US President-elect Joe Biden plans to kick off his new administration Wednesday with orders to restore the United States to the Paris climate accord and the World Health Organization, aides said.
Biden will sign 17 orders and actions hours after being sworn in as US leader to break from policies of departing President Donald Trump and set new paths on immigration, the environment, fighting COVID-19 and the economy, they said.
In first-day moves, he will end Trump's much-assailed ban on visitors from several majority-Muslim countries and halt construction of the wall that Trump ordered on the US-Mexico border to stem illegal immigration. — AFP
January 20, 2021
President-elect Joe Biden's nominee to be the next defense secretary, Lloyd Austin, pledged Tuesday to tackle extremists in the military's own ranks, after some members of the military dressed in civilian clothing took part in the attack on the US Capitol by a pro-Trump mob.
"The activity that we've seen recently in terms of potential racists or extremist behavior within our ranks is in my view absolutely unacceptable," said Austin, a former general who is set to become the first African American to head the Pentagon.
In a hearing of the Senate Armed Forces Committee, Austin promised "to rid our ranks of racists and extremists, and to create a climate where everyone fit and willing has the opportunity to serve this country with dignity." — AFP
January 20, 2021
An emotional US President-elect Joe Biden flew to Washington Tuesday on the eve of his inauguration, as his predecessor Donald Trump — who will snub Biden's swearing-in — for the first time wished success to the new administration.
Tears rolled down Biden's cheeks at a farewell ceremony in his hometown of Wilmington, Delaware, where he paid tribute to his late son and rising politician Beau, before catching a plane to the capital.
"I only have one regret, that he's not here," Biden said.
Trump, who has not appeared in public for a week, broke days of silence with a pre-recorded farewell video address.
Trump for the first time asked Americans to "pray" for the success of the incoming Biden administration — a change of tune from weeks spent persuading his huge number of Republican followers that the Democrat cheated in their election battle.
Trump has yet to personally congratulate Biden on his win or invite him for the customary cup of tea in the Oval Office. — AFP
January 19, 2021
First Lady Melania Trump releases a farewell message as she prepares to leave the White House, saying that "violence is never the answer," weeks after the president's supporters stormed the US Capitol.
In a formal, six-minute speech recorded on video, she makes only a fleeting reference to her husband as she pays tribute to military families, pandemic health workers and those helping victims of opioid abuse.
"The past four years have been unforgettable," the First Lady says. "As Donald and I conclude our time in the White House, I think of all of the people I have taken home in my heart and their incredible stories of love, patriotism and determination." — AFP
A Farewell Message from First Lady Melania Trump pic.twitter.com/WfG1zg2mt4

— Melania Trump (@FLOTUS) January 18, 2021
January 17, 2021
US President-elect Joe Biden will sign executive orders on Inauguration Day next week to address the pandemic, the ailing US economy, climate change and racial injustice in America, a senior aide says Saturday.
"All of these crises demand urgent action," his incoming chief of staff Ron Klain said in a memo to the new White House senior staff, adding that Biden will sign "roughly a dozen" orders after he is sworn in on Wednesday.
"In his first ten days in office, President-elect Biden will take decisive action to address these four crises, prevent other urgent and irreversible harms, and restore America's place in the world," Klain adds. — AFP
January 15, 2021
US President-elect Joe Biden unveiled plans Thursday for fighting COVID and injecting $1.9 trillion into a battered US economy, but already his ambitious first 100 days agenda is overshadowed by the looming Senate trial of his soon-to-be predecessor Donald Trump.
Biden promised "a new chapter" for the nation on the day after Trump became the first US president to ever be impeached twice, as the incoming Democrat sought to seize the narrative in a primetime address and get Americans looking forward again.
"We will come back," he said in a speech from his hometown of Wilmington.
"We didn't get into all this overnight. We won't get out of it overnight. And we can't do it as a separated and divided nation," he said. — AFP
January 11, 2021
US President Donald Trump faced fresh calls Sunday from some members of his own party to resign over the violent incursion into the US Capitol, as the threat builds for a historic second impeachment effort in his final 10 days in the White House.
With the January 20 inauguration of Democrat Joe Biden fast approaching — and with the country hit by a surging pandemic, a flagging economy, and searing division — resignation "is the best path forward," Republican Senator Pat Toomey told CNN, adding, "That would be a very good outcome."
Toomey said that since losing the November 3 election, Trump had "descended into a level of madness and engaged in activity that was absolutely unthinkable, and unforgivable." — AFP
January 10, 2021
Mike Pence will attend the upcoming inauguration of Joe Biden, multiple media reports said Saturday, the vice president becoming the latest longtime loyalist to abandon an increasingly isolated President Donald Trump.
Relations between Trump and Pence — previously one of the mercurial president's staunchest defenders — have nosedived since Wednesday, when the vice president formally announced Biden's victory in November's election.
Multiple media reports on Saturday cited senior administration officials as saying that Pence — who was forced to take shelter from the intruders during the riot — had decided to attend Biden's inauguration on January 20. — AFP
January 8, 2021
Like many Americans, US President-elect Joe Biden on Thursday accused US authorities of treating a pro-Trump mob that stormed the Capitol more leniently than last year's anti-racism demonstrators.
"No one can tell me that if it had been a group of Black Lives Matter protesting yesterday... they wouldn't have been treated very, very differently than the mob of thugs that stormed the Capitol," Biden said in an address from his hometown in Delaware.
"We all know that's true, and it is unacceptable," said Biden, who will take over the White House on January 20, after winning November's election in part due to strong support from Black voters.
On Wednesday thousands of protesters — spurred on by a speech given by US President Donald Trump — marched to the seat of the US legislature, where some broke down barriers and doors to invade the building in an unprecedented act that played out on live television. — AFP
January 7, 2021
Outgoing US President Donald Trump on Thursday offers the clearest signal yet that he will voluntarily leave office on January 20, saying there will be an "orderly transition" to Joe Biden's presidency.
"Even though I totally disagree with the outcome of the election, and the facts bear me out, nevertheless there will be an orderly transition on January 20th," Trump says in a statement minutes after the US Congress formally certified Biden's victory.
"While this represents the end of the greatest first term in presidential history, it's only the beginning of our fight to Make America Great Again," he adds, hinting at a potential 2024 run. — AFP
January 7, 2021
US lawmakers on Thursday formally certify Joe Biden as the winner of the presidential election — clearing the way for his inauguration on January 20.
Republican Vice President Mike Pence certifies the Electoral College count of 306 electors in favor of the Democrat against 232 in favor of outgoing Republican President Donald Trump.
The tally follows a joint session of the House and Senate that was interrupted by supporters of the president who stormed the US Capitol, bringing violence and mayhem to the seat of government. — AFP
January 7, 2021
US lawmakers on Thursday reject a second Republican-led objection to certifying electoral votes for Joe Biden, hours after a riot by Donald Trump supporters forced a delay in the process.
The Senate voted 92 to 7 against the effort to discount Pennsylvania's 20 electoral votes and the House followed suit, albeit with more than 130 Republicans supporting the decertification bid.
With 38 states now certified, Congress moved to continue its late night process to affirm the electoral votes of all 50 states and formalize Biden's victory. — AFP
January 4, 2021
All 10 living former US defense secretaries, including two Donald Trump appointees, warned Sunday against involving the military in the US presidential transition.
In an essay published in The Washington Post, Ashton Carter, Leon Panetta, William Perry, Dick Cheney, William Cohen, Robert Gates, Chuck Hagel, James Mattis and Mark Esper urged the Pentagon to commit to a peaceful transition of power.
"Efforts to involve the US armed forces in resolving election disputes would take us into dangerous, unlawful and unconstitutional territory," they said, adding that officials who sought to do so could face serious professional and criminal consequences.
Referring to the election process and peaceful transfers of power as "hallmarks of our democracy," the secretaries noted that other than Abraham Lincoln's election in 1860 that ultimately led to the pro-slavery South seceding and the US Civil War, the country has had an unbroken record of peaceful transitions.
"This year should be no exception," they wrote. — AFP
December 23, 2020
Russian Deputy Foreign Minister Sergei Ryabkov says Wednesday Moscow was not expecting "anything good" from US President-elect Joe Biden, accusing members of his future administration of "Russophobia".
"We are definitely not expecting anything good. And it would be strange to expect good things from people, many of whom made their careers on Russophobia and throwing mud at my country," Ryabkov says in an interview with news agency Interfax. — AFP
December 23, 2020
Twitter said Tuesday it would not automatically transfer the millions of followers of official Trump administration accounts to the incoming Biden administration, but instead give users the option to continue or not.
The move affects followers of government-led accounts such as @WhiteHouse and @POTUS, which will be transferred to Joe Biden when he takes over the presidency in January.
Twitter's decision won't affect the personal account @realDonaldTrump, which is frequently used by President Donald Trump and has some 88 million followers.
The official government accounts "will not automatically retain their existing followers. Instead, Twitter will notify followers of these accounts to provide context that the content will be archived and allow them the choice to follow the Biden administration's new accounts," a Twitter statement said. — AFP
December 15, 2020
Joe Biden was confirmed as the next US president on Monday when the Electoral College formalized his victory over Donald Trump, all but closing the door on the incumbent's efforts to overturn the result of the 2020 election.
With California's 55 electors voting for Biden, the nation's largest state pushed the Democrat over the threshold of 270 electoral votes to cement his victory, in a process given added significance given Trump's refusal to acknowledge his own defeat.
The state's electors burst into applause when the presiding officer announced the tally of 55 votes for Biden. — AFP
December 11, 2020
US President-elect Joe Biden announced several administration picks Thursday, including Obama-era officials such as former national security advisor Susan Rice as White House Domestic Policy Council director and ex-chief of staff Denis McDonough as veterans affairs secretary.
The appointments, laid out by Biden's presidential transition team, highlight the diversity which Biden pledged to bring to his cabinet.
"This is the right team for this moment in history, and I know that each of these leaders will hit the ground running on day one to take on the interconnected crises families are facing today," Biden said in a statement.
Rice, who is Black, had been a contender for secretary of state. But she was expected to face intense opposition from Republicans in the Senate confirmation process over her role in the Benghazi crisis of 2012, and that prestigious cabinet position went to close Biden advisor Antony Blinken. — AFP
December 10, 2020
A longshot Supreme Court lawsuit from Texas against four states key in the November 3 election gave US President Donald Trump fresh hope of stalling if not overturning Democrat Joe Biden's victory.
Texas — a state Trump won — lodged the suit late Tuesday against Michigan, Georgia, Pennsylvania and Wisconsin, challenging Biden's victory in each of the four.
The suit was seen as audacious and barely legally sound, given that no one state has any legal right to interfere in another's election processes.
Texas alleged that the results in the other four states were "unconstitutional" because of their heavy use of "fraud-prone" mail-in votes during the coronavirus pandemic.
It offered no proof of significant fraud, and it didn't challenge the use of mailed ballots in states Trump won. — AFP
December 6, 2020
Donald Trump launches into another litany of baseless claims that the US presidential election was stolen from him at his first post-poll rally on Saturday, telling the crowd he would still end up winning.
"We're winning this election," Trump says at the rally in Valdosta, Georgia, adding later that "we will still win it."
"It's rigged. It's a fixed deal," he says of President-elect Joe Biden's victory. — AFP
December 4, 2020
White House communication director Alyssa Farah announced her resignation Thursday, in what appeared to be a tacit acknowledgement of Donald Trump's loss in last month's US presidential election.
"After three and a half incredible years, I will be leaving the White House to pursue new opportunities," wrote Farah, who had also served as spokeswoman for Vice President Mike Pence and at the Pentagon before her current position.
"I am deeply proud of the incredible things we were able to accomplish to make our country stronger, safer and more secure," she said, without mentioning Trump, whose term ends January 20.
Farah has mostly laid low since the November 3 election, in which President-elect Joe Biden defeated Trump. — AFP
November 30, 2020
US President-elect Joe Biden on Sunday announced an all-female senior White House communications team, what his office called a first in the country's history.
Among those named was Jen Psaki, who will serve in the highly visible role of White House press secretary.
Psaki, 41, has held a number of senior positions, including White House communications director for the Barack Obama-Biden administration.
Biden and Vice President-elect Kamala Harris have sought to emphasize diversity in their announced appointments and nominations so far ahead of their January 20 swearing-in.
"I am proud to announce today the first senior White House communications team comprised entirely of women," Biden said in a statement.
"These qualified, experienced communicators bring diverse perspectives to their work and a shared commitment to building this country back better. -- AFP
November 29, 2020
The US state of Pennsylvania's supreme court dismissed another legal challenge to the election by supporters of President Donald Trump on Saturday, further reducing his already near-impossible odds of overturning the results.
A Republican lawsuit had sought to invalidate mail-in ballots in the battleground state that President-elect Joe Biden won by about 81,000 votes — or to throw out all votes and allow the state's legislature to decide the winner.
The court dismissed both claims in a unanimous decision, calling the second one an "extraordinary proposition that the court disenfranchise all 6.9 million Pennsylvanians who voted in the general election." — AFP
November 28, 2020
A federal appeals court flatly dismisses President Donald Trump's claim that the election was unfair and refused to freeze Joe Biden's win in the key state of Pennsylvania.
In a scathing review of the Trump campaign's arguments that the president was cheated in his November 3 reelection bid, three appeals court judges unanimously say that allegations of unfairness were not supported by evidence.
"Charges of unfairness are serious. But calling an election unfair does not make it so," the court says. — AFP
November 27, 2020
President Donald Trump says that he would leave the White House if Joe Biden is officially confirmed the winner of the US election, but he repeats that he may never concede defeat.
Trump has made an unprecedented attempt to defy the results of the November 3 vote, spreading wild theories about stolen ballots and launching baseless legal challenges that have been thrown out by courts across the country.
Answering his first questions from reporters since the election, the president moved closer to accepting that he would serve only one term in office before Biden is inaugurated on January 20. — AFP
November 25, 2020
President-elect Joe Biden on Tuesday introduced a slate of veteran diplomats and policy-makers who will make up his national security and foreign policy team, saying: "America is back, ready to lead the world."
Biden, 78, at an event in his hometown of Wilmington, Delaware, presented his picks for secretary of state, national security advisor, homeland security secretary, intelligence chief, UN ambassador and climate change envoy.
"These public servants will restore America's global leadership and moral leadership," Biden said as the six men and women stood behind him wearing face-masks on the stage of the Queen theater.
Biden said that after he is inaugurated on January 20, 2021 and Donald Trump leaves the White House, the United States will "once again sit at the head of the table, ready to confront our adversaries and not reject our allies." — AFP
November 24, 2020
US President-elect Joe Biden's team on Monday welcome the long-delayed release of government aid for his transition team, a step he says is crucial to "a smooth and peaceful transfer of power."
"The GSA administrator has ascertained President-elect Joe Biden and Vice President-elect Kamala Harris as the apparent winners of the election, providing the incoming administration with the resources and support necessary to carry out a smooth and peaceful transfer of power," Biden says in a statement.
General Services Administration head Emily Murphy, who denies acting under political pressure, has refused since the November 3 election to release the standard package of aid that her agency manages to Biden's incoming team. — AFP
November 23, 2020
US President Donald Trump's campaign announces it is no longer working with a member of the president's legal team who was widely mocked for alleging baseless conspiracy theories related to the November 3 election.
"Sidney Powell is practicing law on her own. She is not a member of the Trump legal team," the president's personal lawyer Rudy Giuliani says in a statement.
"She is also not a lawyer for the president in his personal capacity."
Trump had tweeted on November 14 that Powell would be a member of his legal team, alongside Giuliani and campaign legal adviser Jenna Ellis. — AFP
November 22, 2020
Saudi Arabia expects no major change in its relationship with the US under Joe Biden, a senior official told CNN, despite the president-elect pledging to turn the kingdom into a "pariah".
OPEC kingpin Saudi Arabia, a close ally of President Donald Trump, has appeared wary of Biden after he promised a stern stance against the kingdom for its human rights failings.
But Adel al-Jubeir, the Saudi minister of state for foreign affairs, dismissed the notion.
"We deal with the president of the United States as a friend, whether he's Republican or Democrat," Jubeir told CNN, in an interview released over the weekend. — AFP
November 22, 2020
A US Republican senator contesting a closely watched runoff election in Georgia was quarantining on Saturday after possibly being infected with COVID-19, her campaign says.
Kelly Loeffler had campaigned with Vice President Mike Pence on Friday as well as David Perdue, another Republican Georgia senator up for re-election in the January 5 runoff vote.
The election will decide whether Republicans or Democrats control the Senate, with both facing Democratic challengers. — AFP
November 18, 2020
Donald Trump fires the government's top election security official, who had rejected the president's unsubstantiated claims of "massive" fraud in the vote he lost to Joe Biden.
Trump announces on Twitter the termination "effective immediately" of Chris Krebs, who leads the agency that jointly declared "the November 3rd election was the most secure in American history."
Trump, who refuses to acknowledge that he lost his bid for reelection to Democrat Biden, has repeatedly claimed without evidence that the voting and count were replete with fraud. — AFP
November 16, 2020
France's Emmanuel Macron will be forced to walk a diplomatic tightrope on Monday when he hosts US Secretary of State Mike Pompeo, a staunch defender of US President Donald Trump, for talks while at the same time seeking to build relations with President-elect Joe Biden.
Pompeo arrived in Paris Saturday at the start of a seven-nation trip to US allies.
America's top diplomat has been criticized for backing the president as he digs in over his unsubstantiated claims of election fraud.
"There will be a smooth transition to a second Trump administration," a defiant Pompeo told reporters moments after announcing his trip last week.
World leaders however have shown no doubt about whom they see as the victor, with Macron one of the first to congratulate Biden and speak with him by telephone. — AFP
November 16, 2020
US President Donald Trump has yet to admit defeat in the US election. But with a word here, a slip there, he is raising the prospect ever more plainly.
In a tweet Sunday morning, Trump appeared accidentally to acknowledge Joe Biden's victory — before quickly reversing course to claim he won, and again push unsubstantiated claims of mass electoral fraud.
"He won because the Election was Rigged," Trump tweeted.
The first two words — coming days after a verbal slip in which Trump said "time will tell" if he remains president — were immediately seized upon as one more step towards a concession. — AFP
November 13, 2020
Senior US federal and state election officials say Thursday that there was "no evidence" that votes were lost or changed, or voting systems corrupted, in the US presidential election.
"The November 3rd election was the most secure in American history," national and local officials responsible for securing the election say in a statement, contradicting Republican and White House claims.
"There is no evidence that any voting system deleted or lost votes, changed votes, or was in any way compromised," they say. — AFP
November 11, 2020
President-elect Joe Biden on Tuesday called US President Donald Trump's refusal to concede his election loss an "embarrassment" but dismissed the standoff as unimportant.
"I just think it's an embarrassment, quite frankly," Biden said when asked what he thinks about Trump's refusal to acknowledge defeat in the November 3 election.
"How can I say this tactfully? I think it will not help the president's legacy," Biden told reporters in his home town of Wilmington, Delaware.
A week after the US election, Trump remained shut up in the White House, pushing an alternate reality that he is about to win and filing lawsuits alleging voter fraud that so far have been backed up by only the flimsiest evidence. — AFP
November 9, 2020
US President-elect Joe Biden took the first steps Sunday towards moving into the White House 73 days from now, as Donald Trump again refused to admit defeat and tried to sow doubt about the election results.
With congratulations pouring in from world leaders and supporters nursing hangovers after a day of celebrations, Biden and Vice President-elect Kamala Harris launched a transition website, BuildBackBetter.com, and a Twitter feed, @Transition46.
Meanwhile, Trump played golf at his course near Washington, the same place where he was Saturday when the US television networks delivered the news that Biden had secured enough Electoral College votes for victory.
"Since when does the Lamestream Media call who our next president will be?" Trump complained in a tweet on Sunday. — AFP
November 8, 2020
Canada's Prime Minister Justin Trudeau congratulates Joe Biden on winning the White House, shortly after US media called the race for the Democrat over Donald Trump.
"I look forward to working with President-elect Biden, Vice President-elect (Kamala) Harris, their administration, and the United States Congress as we tackle the world's greatest challenges together," Trudeau says in a statement. — AFP
November 7, 2020
Joe Biden says as he closes in on winning the US presidency he would he waste no time in addressing the Covid pandemic upon taking office.
"I want everyone, everyone to know on day one we're going to put our plan to control this virus into action," Biden says in a late night address from his hometown Wilmington, in Delaware.
Biden expressed confidence that he would defeat President Donald Trump as vote counting dragged on from Tuesday's election but stopped short of declaring himself the winner. — AFP
November 7, 2020
President Donald Trump tells challenger Joe Biden not to "wrongfully claim" the White House as incomplete returns from the presidential election showed the Democrat close to an insurmountable lead.
"Joe Biden should not wrongfully claim the office of the President. I could make that claim also. Legal proceedings are just now beginning!" Trump tweets.
Trump himself has repeatedly claimed that he won Tuesday's election, despite vote counts pointing strongly to him being made a one-term president. — AFP
November 6, 2020
US media say Democrat Joe Biden pulled ahead in the crucial battleground state of Georgia, with votes still left to count.
The former vice president ate away at President Donald Trump's initial lead in the southern state and is now ahead by 917 votes, CNN and Fox News report.
Trump won Georgia by five percentage points in 2016. — AFP
November 6, 2020
Two Senate allies of Donald Trump warn that Republicans may reject the legitimacy of vote results if they turn against the embattled president.
As a few Republicans distanced themselves from Trump's unsubstantiated allegations of fraud in Tuesday's election, Senators Lindsey Graham and Ted Cruz enthusiastically backed him in back-to-back appearances on Fox News. — AFP
November 6, 2020
US President Donald Trump claims without evidence Thursday that Democrats are trying to "steal" the US election with illegal votes, saying he would "easily win" the race against Joe Biden without the alleged interference.
"If you count the legal votes, I easily win. If you count the illegal votes, they can try to steal the election from us," says the president as his reelection hopes hang by a thread.
Trump says his team has launched a "tremendous amount of litigation" to counter what he called the "corruption" of Democrats, even as several officials in battleground states where the vote remains undecided have defended the integrity of the vote. — AFP
November 5, 2020
Hundreds of state police and left-wing protesters were locked in a tense standoff in downtown Portland late Wednesday after rampaging anti-Trump groups smashed shop windows a day after the election, prompting the state governor to activate the National Guard.
The Multnomah County Sheriff's office declared a riot and made at least nine arrests, citing "widespread violence" in the city's downtown area and repeatedly warning it could deploy munitions and tear gas.
Armed police advanced on demonstrators in unison but there were no clashes, according to an AFP reporter at the scene.
The protesters had earlier attended a peaceful rally in a downtown park hosted by a coalition of far-left, anti-capitalist groups featuring lectures and music. — AFP

November 5, 2020
Thousands of Joe Biden supporters marched Wednesday evening in New York to demand every vote in the tight presidential election be counted, as some Donald Trump supporters protested in Detroit demanding a halt to ballot counting in the key state of Michigan.
New York demonstrators were peaceful and spanned generations, with marchers heading from Fifth Avenue towards Washington Square Park in the heart of Manhattan's Greenwich Village.
In New York's Democratic stronghold demonstrators were hopeful but wary of calling it for their candidate Biden just yet.
"We need to count every vote in this election," said Sarah Boyagian, part of the Protect The Results Coalition behind the demonstration organized under tight police supervision.
"Donald Trump has claimed the election before every vote is counted and we are sending the message that that is not acceptable," the 29-year-old tells AFP. — AFP
November 5, 2020
Democrats and Republicans girded Wednesday for a legal showdown to decide the winner of the tight presidential race between Republican Donald Trump and Democratic challenger Joe Biden.
After Trump declared overnight he was ready to go to the US Supreme Court to dispute the counting of votes, his campaign announced a demand for a recount in Wisconsin and lawsuits in Michigan and Pennsylvania, three states which each side needs to win the presidency.
Trump's behavior raised the specter of the election ultimately being decided, as in 2000, by a high court ruling on how states can tally votes or conduct recounts. — AFP
November 4, 2020
Joe Biden's White House campaign slams President Donald Trump's threat to try to stop the election vote count as "outrageous" on Wednesday, saying its legal team was ready to prevent such an "unprecedented" act.
"The president's statement tonight about trying to shut down the counting of duly cast ballots was outrageous, unprecedented, and incorrect," Biden campaign manager Jen O'Malley Dillon says in a statement as the election remained undecided.
"We have legal teams standing by ready to deploy to resist... and they will prevail," Dillon says, after Trump branded slow ballot tabulations in battleground states a "fraud" and threatened to go to the Supreme Court to dispute the counting of votes. — AFP
November 4, 2020
US President Donald Trump on Wednesday claims he has won the US election, despite the final results not yet being given, and says he would go the Supreme Court to dispute the counting of votes.
"We did win this election," Trump says in an extraordinary speech from the ceremonial East Room of the White House. "This is a fraud on the American public."
The Republican, who according to initial results is in a neck-and-neck race with Democrat Joe Biden, says he would go to court and "we want all voting to stop."
He appears to mean stopping the counting of mail-in ballots which can be legally accepted by state election boards after Tuesday's election, provided they were sent in time. — AFP
November 4, 2020
US President Donald Trump and Democratic challenger Joe Biden are battling it out for the White House, with polls gradually closing across the United States Tuesday and a long night of waiting for results ahead.
The first results are trickling in, with US media projecting wins for the Republican incumbent so far in Indiana, Kentucky, Oklahoma, Tennessee and West Virginia — all states he won in 2016.
Biden has captured his home state of Delaware, Maryland, Massachusetts, Vermont, Virginia and New Jersey, as well as the three electoral votes given to the US capital Washington (District of Columbia).
So far, that gives Biden 57 electoral votes and Trump 42. The magic number is 270. Observers expect the hotly contested race for the White House to come down to a handful of key battleground states. — AFP
November 4, 2020
US President Donald Trump has won in the traditionally Republican-leaning states of Indiana and Kentucky, while Democratic challenger Joe Biden has won the state of Vermont, US media projected Tuesday as the first election results trickled in.
So far, that gives Trump 19 electoral votes to three for Biden. The magic number is 270. Observers expect the hotly contested race for the White House to come down to a handful of key battleground states. — AFP
November 3, 2020
Normally, Republicans don't win Michigan — but Donald Trump took the US state in a shocking upset four years ago. On Monday evening he will return to the city of Grand Rapids — exactly like in 2016 — for the last rally of his reelection campaign, and possibly his political career.
Is it because he's superstitious?
"I heard he might be a little of that," said Melanie Thorwall, 63, who has been waiting since the morning so as not to miss the grand finale of the Trump 2020 campaign.
Along with her son, who is an engineer like her, Thorwall had been unable to enter the rally four years ago. Both nostalgically recall the emotion that night, the sense of watching a phenomenon.
Trump was the first GOP presidential candidate to take Michigan — historically one of the sturdiest bricks in the Democrats' "blue wall" — since 1988. — AFP
US President-elect Joe Biden unveiled plans Thursday for fighting COVID and injecting $1.9 trillion into a battered US economy, but already his ambitious first 100 days agenda is overshadowed by the looming Senate trial of his soon-to-be predecessor Donald Trump.
Biden promised "a new chapter" for the nation on the day after Trump became the first US president to ever be impeached twice, as the incoming Democrat sought to seize the narrative in a primetime address and get Americans looking forward again. — AFP
Photo: Angela Weiss/ AFP